Dr Maria Tomlinson
BA; MA (King's College, London); PhD (Reading)
Department of Journalism Studies
Leverhulme Early Career Fellow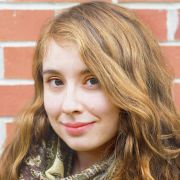 Profile

Maria began her Leverhulme Early Career Fellowship in November 2019. Her research looks at the impact of mediatised menstrual activism and broader digital representations of menstruation on young people's knowledge of, and attitudes towards, the health and social issues around menstruation. The project combines analysis of digital media (social media, online newspapers, and magazines), in-depth interviews with over 30 menstrual activists, and focus groups with over 80 students between ages 15-19. Topics include menstrual stigma, menstrual inequalities, transgender identity, the environment, as well as menstrual health issues such as endometriosis and PMDD. She uses methods such as thematic analysis, critical discourse analysis and multimodal critical discourse analysis.

Public Engagement and impact are at the heart of Maria's research. She has worked closely with NGOs, charities, and individual menstrual activists. For instance, she has co-produced and co-hosted the 'Empower Period Podcast' with Irise International. She shares the findings of her research with menstrual activists so that they can strengthen their digital engagement with young people as well as further their knowledge about young people's attitudes towards menstrual experience. In addition, Maria is an on the advisory board for the EU- Funded Project: FEMaLe (Finding Endometriosis using Machine Learning).

Maria completed her PhD in French studies in 2018. Maria's PhD was funded by the Arts and Humanities Research Council (SWWDTP consortium). Her PhD
examined representations of menstruation, childbirth and the menopause in contemporary women's writing from Algeria, France and Mauritius. Her resulting
monograph is entitled From Menstruation to the Menopause: The Female Fertility Cycle in Contemporary Women's Writing in French. During her PhD, she founded
and edited the interdisciplinary magazine Gendered Voices. Maria organised the conference Imagining the Body in France and the Francophone World which
took place at the University of Birmingham in January 2018. She co-edited two related publications.
Research interests

Maria's main research interests are feminism, gender, the female body, and activism. She is an interdisciplinary researcher with expertise in digital media,
sociology, postcolonial studies, gender studies, and queer studies. She also has a strong background in French Studies, including research on French literature and digital activism in the francophone world.
Publications

Books

Edited books

Journal articles

Chapters

Other
Teaching activities

Maria is committed to decolonising and queering the curriculum. She gives lectures which focus on gender, sexuality, and feminism in the media for various modules. She is module leader and teacher for JNL31001 Gender, Feminism and the Media.

Maria has also taught on the following modules:

JNL6027 Journalism, Globalisation and Development
JNL6099 Radio and NGO Communication in Conflict-Affected Areas
JNL6210 Research Methods
JNL6302 Political Communication in Times of War, Crisis and Terrorism

She has also supervised dissertations for the MA Global Journalism and International Public and Political Communication programmes. In addition, she is currently supervising a PhD on the mediation of Section 28.