Dr Maria Tomlinson
BA; MA (King's College, London); PhD (Reading)
Department of Journalism Studies
Leverhulme Early Career Fellow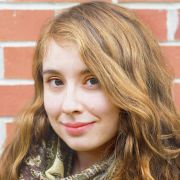 Profile

Maria began her Leverhulme Early Career Fellowship in November 2019. Her project is entitled 'Menstruation and the Media: Reducing Stigma and Tackling Period Poverty'. The project examines how menstruation has been represented in both the traditional media and on social media since 2015. She is analysing newspapers, magazines, podcasts and social media platforms such as Instagram and Twitter. Regarding the impact of the increasing visibility of menstruation, the research focuses on teenagers in Yorkshire which is an area where period poverty is particularly pronounced. She is also interviewing community leaders, teachers and activists.

Before starting her Leverhulme Early Career Fellowship, Maria worked as a Research Associate on Dr Emma Heywood's FemmepowermentAfrique project. Maria completed her PhD in French studies in 2018. Maria's PhD was funded by the Arts and Humanities Research Council (SWWDTP consortium). Her PhD examined representations of menstruation, childbirth and the menopause in contemporary women's writing from Algeria, France and Mauritius. During her PhD, she founded and edited the interdisciplinary magazine Gendered Voices. The magazine aims to engage the public in cutting-edge academic research. While at the University of Reading, Maria also founded the Gender and Sexuality Research Network. Maria organised the conference Imagining the Body in France and the Francophone World which took place at the University of Birmingham in January 2018.
Research interests

Maria's main research interests are gender, postcolonial studies, feminism, the female body, LGBTQI+ identity and activism. Her Leverhulme project brings together all of these research areas. The project seeks to interview a diverse group of school pupils from a variety of different ethnicities, religions, and socio-economic backgrounds. Maria is also researching activism from within the LGBTQI+ community which highlights that not all menstruators are cisgender women. She is continuing her work within the field of French studies by examining how period poverty and menstrual stigma in France have been discussed on social media.
Publications

Books

Journal articles

Chapters

Other
Teaching activities

Maria is committed to decolonising and queering the curriculum. She gives lectures which focus on gender, sexuality and feminism in the media for various modules. She is module leader and teacher for JNL31001 Gender, Feminism and the Media and has taught on the following modules:

JNL6027 Journalism, Globalisation and Development
JNL6099 Radio and NGO Communication in Conflict-Affected Areas
JNL6210 Research Methods
JNL6302 Political Communication in Times of War, Crisis and Terrorism

She has also supervised dissertations for the MA Global Journalism and International Public and Political Communication programmes.