About the Disinformation Research Cluster
Disinformation is all around us in the modern world: It helps to justify wars and atrocities, impacts on the decisions that people make and affects daily operations of media organisations.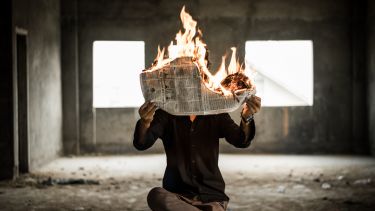 Off
The Disinformation Research Hub in the Department of Journalism Studies is called to tackle the issues that arise from the global disinformation disorder. We share interests in studying the causes and consequences of disinformation, particularly, in the digital space.
Current members of the hub are studying:
State-driven and sponsored disinformation
Conspiracy theories
Regulatory frameworks to prevent spreading disinformation
Alternative spaces where disinformation flourish
Global circulation of disinformation and propaganda
Solutions and approaches to address the phenomenon
Beyond academic work, we invest a lot of energy in engaging with the media and multiple and diverse stakeholders who seek to tackle disinformation in the UK, in Europe and around the world.
Flagship institutes
The University's four flagship institutes bring together our key strengths to tackle global issues, turning interdisciplinary and translational research into real-world solutions.