Want to learn more about the books we publish? Take a look at this curated list of publications from our active research staff.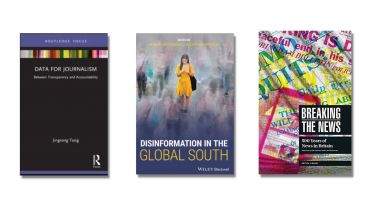 Off
The BBC, the 'War on Terror' and the Discursive Construction of Terrorism: Representing 'Al-Qaeda' - Jared Ahmad

Picturing the "Hordes of Hated Barbarians": Islamic State Propaganda, (Self)Orientalism, and Strategic Self-Othering - Jared Ahmad

Public Perception of International Crises: Identity, Ontological Security and Self- Affirmation - Dmitry Chernobrov

Breaking the News: 500 years of news in Britain - Jaqueline Harrison and Luke McKernan

The Civil Power of the News - Jaqueline Harrison

Radio Journalism and Women's Empowerment in Niger - Emma Heywood

Reaching hard-to-reach communities: using WhatsApp to give conflict-affected audiences a voice - Emma Heywood

 

Public Broadcasting and European Law. A Comparative Examination of Public Service Obligations in Six Member States - Irini Katsirea 

British Media Coverage of the Press Reform Debate: Journalists Reporting Journalism - Binakuromo Ogbebor 

Disinformation in the Global South - Dani Madrid-Morales and Herman Wasserman

Press coverage of the debate that followed the News of the World phone hacking scandal: the use of sources in journalistic metadiscourse - Binakuromo Ogbebor

From Menstruation to the Menopause: The Female Fertility Cycle in Contemporary Women's Writing in French - Maria Tomlinson

'Moody and Monstrous Menstruators: the Semiotics of the Menstrual Meme on Social Media' - Maria Tomlinson

Data for Journalism: Between Transparency and Accountability - Jingrong Tong
Want to see more publications? Check out our academic staff profiles to browse books and articles by staff member.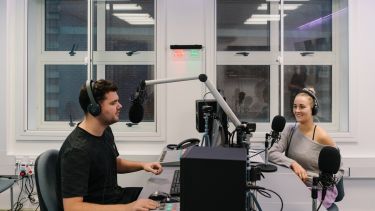 Our outstanding reputation for journalism
The Department of Journalism Studies ranks in the top five of all three of the UK's independent university league tables.
Flagship institutes
The University's four flagship institutes bring together our key strengths to tackle global issues, turning interdisciplinary and translational research into real-world solutions.