Dr James Simpson
BA MLA MA PhD
Department of Landscape Architecture
Lecturer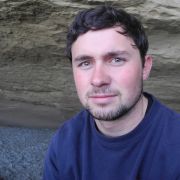 j.c.simpson@sheffield.ac.uk
Floor 12, Arts Tower
Full contact details
Dr James Simpson
Department of Landscape Architecture
Floor 12
Arts Tower
Western Bank
Sheffield
S10 2TN

Profile

I arrived in Sheffield in 2008 to study Landscape Architecture with Planning and graduated three years later with BA 1st Class (Hons), whilst also receiving the Wardell Armstrong Prize for best landscape and planning portfolio as well as Y+H Landscape Institute Prize for best design project.

This provided the foundations for my time spent in practice, at Applied Landscape Design, where I gained invaluable insight on the ground at some of the biggest development projects being undertaken in Europe at the time, notably – 2012 Olympic Athletes Village, London; 2012 Olympic Hospitality Centre, London; Kings Cross Redevelopment, London; Eastside City Park, Birmingham.

I returned to Sheffield in 2012/13 to complete my Master of Landscape Architecture during which I became attracted by the prospect of undertaking research.

Having become interested in urban experience, notably within the context of streets, I formulated a supervisory team comprising Dr. Kevin Thwaites (Landscape) and Dr. Megan Freeth (Psychology) with a focus towards using mobile eye-tracking outdoors to understand how people visually engage these multifaceted socio-spatial settings.

I was successfully awarded ESRC funding to undertake a 1+3 Pathway Development Scholarship commencing with a MA in Landscape Research, which I graduated from with Distinction whilst also receiving the IAPS Young Researchers Award in 2014. The following four years were spent undertaking a PhD and in 2018 I become a Lecturer in the Department of Landscape Architecture at the University of Sheffield.

When walking through urban environments our senses are continually stimulated by the multisensory assemblage of our surroundings. My research attempts to unpack such sensory experiences. This is whilst comprehending how these human-environment interactions are often impacted by a combination of everyday social actions and material considerations.

As a result, I am interested in understanding how urban places become physically established, at a human scale, through a combination of professional intervention and actions of territorial appropriation and personalisation. This is particularly within the context of streets and in relation to their indoor / outdoor edge interfaces, which when socially and experientially responsive, have the capability to provide vibrant and engaging urban settings for people to inhabit and use during their everyday lives.

Alongside this, I am interested in how peoples' everyday tasks and mind-set influences the way in which they engage with the materiality of these settings. In order to gain insight into the experiential impact of such interconnected socio-spatial factors my work seeks to capture and analyse how human urban experience, which often evades verbal articulation or easy observation, is structured.

To do this I employ methods such as outdoor mobile eye-tracking, along with progressive data visualisation techniques, to understand and show how people visually engage urban contexts. Such insights subsequently inform not only academic output but also undergraduate and postgraduate teaching, which intersects landscape architecture and urban design.

During this, the focus is upon equipping students with evidence-based ideas and approaches that they can explore at university as well as take with them into professional practice in order to help deliver socially and experientially responsive design solutions.

Along with Dr Kevin Thwaites, I lead the Socio-Spatial Urbanism Unit.

Awards

2014 International Association of People Environment Studies Young Researcher Award
2011 Wardell Armstrong Prize for best landscape and planning portfolio
2011 Y+H Landscape Institute Prize for best final project
Qualifications

MA (Distinction), Landscape Research, University of Sheffield
MLA, Master of Landscape Architecture, University of Sheffield
BA (1st Class Hons.) Landscape Architecture with Planning, University of Sheffield
Research interests

My research interest broadly encompasses:

Unpacking urban pedestrian experience and the embodied nature of mobile cognition.
Understanding urban streets and their inside / outside edge interfaces in relation to socio-spatial influences.
Assessing the impact of and relationship between top-down professionalised decision-making and bottom-up territorial appropriation and personalisation in urban environments.
Philosophies of place and experience, notably relating to (post)phenomenology, assemblage and affordance.
Wearable data collection methods, particularly mobile eye-tracking.
Data visualisation techniques that enable rather than alienate.
Publications

Journal articles

Chapters

Conference proceedings papers
Grants

May 2016 Transitional Edge Anatomy, year 2 case study and evaluation contributor, The Leverhulme Trust (unsuccessful)
April 2013 Economic and Social Research Council 1+3 Pathway Development Scholarship, ESRC (successful)
Teaching activities

I lead and tutor on a number of modules specifically within the areas of landscape focused urban design, urban landscape planning at a human scale and graphic design for landscape architecture, notably –

LSC117 Presentation, Communication and Research Skills
LSC231 Planting Design (SketchUp and shadow analysis)
LSC337 Landscape Planning – Urban Regeneration
LSC5030 Urban Design Project
LSC6005 Special Project (Planning / Design strand)
LSC6026 Special Project Brief and Research (Planning / Design strand)
LSC6003 / 6140 Masters Dissertations
LSC6114 Landscape Urbanism and Design
LSC6115 Introduction to Landscape Research (Place, Inclusion and Equity representative)
Professional activities

Professional memberships

International Association of People-environment Studies (IAPS) Sensory Environments Network, lead librarian and member of dissemination team
International Association of People-environment Studies (IAPS) Member