Laurence Pattacini
Department of Landscape Architecture
Senior University Teacher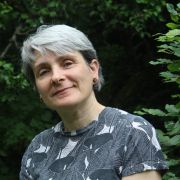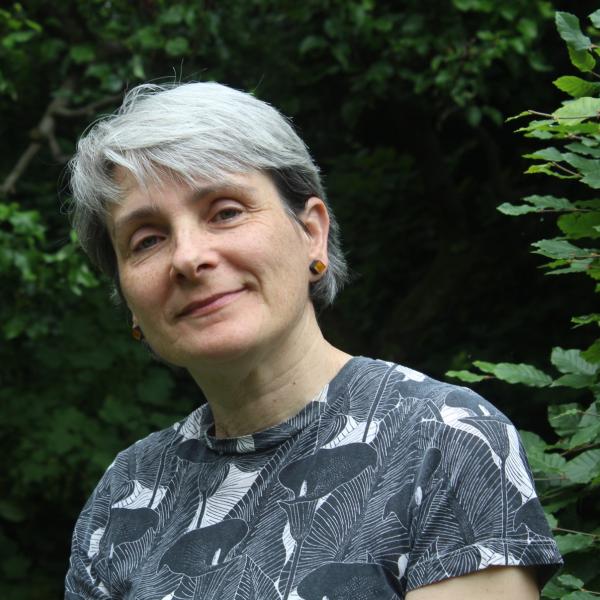 Profile

I am particularly interested in spaces and life between buildings. Through practice, research and teaching I am exploring new forms and ideas to meet the complex sustainability agenda. I qualified as an architect in Versailles and completed my Master in Urban Design at Oxford Brookes University. I have worked in several European countries and have an extensive experience in landscape architecture practice. I have been teaching for the past fifteen years and been involved in several research projects in the UK. My main research interests lie in sustainable urban environments, urban forms, people's perception and experience of landscape and more specifically the regeneration of old industrial sites on riverside locations.

My specialist knowledge has informed other projects related to the development of Design Guidance resulting in planning documents to control developments in rural and urban settings.

Laurence Pattacini
Qualifications

Architect (DPLG, France)

MA Urban Design (Dist.)

PGCFHE

Background

My studies in Architecture in Paris and Versailles fulfilled my interest in spatial design and creative thinking.

Architectural courses in France do not only offer opportunities to explore building design but also introduce students to a wider range of disciplines such as art, social science, urban landscape forms and design. I was therefore able to focus on my interests in the spaces and life between buildings through design and research projects qualifying as an architect after five years.

I had the chance to benefit from the knowledge of well know urban designers involved in prestigious Parisian Projects (Bernard Huet, Phillippe Panerai, David Mangin).

I also had the privilege to be trained by Gilles Clement, one of the leading French landscape architects (Parc Citroen Javel, Quai Branly in Paris). He generously shared his passion for plants and open spaces and convinced me to pursue my career in this field.

The practice and studies of Landscape Architecture in France in the early 1990s were not very advanced and I therefore decided to gain experience in various European countries in order to acquire practical skills related to this profession and learn additional languages.

My professional experience in landscape offices in London, Berlin, Milan and Amsterdam provided me with a good base to pursue a successful career in landscape architecture.

When I returned to England, I embarked in a part-time MA course in Urban Design at Oxford Brookes University engaging in research related to urban environments.

After ten years of professional practice I decided to share my knowledge and experience through teaching and became a lecturer in the Landscape Department in Cheltenham and Gloucester College of Higher Education (now University of Gloucestershire). I resumed my teaching activities after my maternity leave in Sheffield where I have lived since 2001.
Research interests

My main research interests lie in sustainable environments, urban forms, people's perception and experience of landscape. I explored these landscape planning and design issues through my MA thesis 'Better Places to Live in', which gathered evidence on new innovative residential developments to propose recommendations in order to create high quality living places.

My specialist knowledge of the morphological and typological methodology acquired through my studies and professional experience have informed other projects related to the development of Design Guidance resulting in planning documents to control developments in rural and urban settings.

The findings were published in several articles in refereed journals including: 'Better Places to Live: Learning from the French Experience', Urban Design Studies, Vol.8 (2002), pp. 61-72 and jointly with Ivor Samuels, 'From description to prescription: reflections on the use of a morphological approach in design guidance', Urban Design International, Vol.2, No 2 (June 1997), pp.81-91 and

I have also been employed at the University of Sheffield as a part-time research associate for different fixed term projects. Until the end of March 2012, I am involved with the Urban River Corridor and Sustainability Agenda project (URSULA) where my responsibility lies in generating urban forms for specific sites and contribute to the evaluation of these urban design proposals using GIS, urban modelling and 3D visualisations.

Several publications are pending but preliminary results of research related to climate and urban form is to be published in Urban Design International.

Other research contracts included work on housing layout and design guidance for new residential developments for the DoE in Northern Ireland and a two-year contract with the University of Sheffield working on a European funded research project entitled: 'Creating a setting for Investment' (CSI). This project explored the link between environmental quality and investor/developer preferences and willingness to pay.

As a freelance researcher I have been involved in assisting with smaller punctual research projects including a Knowledge Transfer grant to produce a glossary of landscape terms for Chinese students and a literature review on 'Children and the Natural Environment: Experiences, Influences and interventions' prepared for Natural England.

Research Project

On going PhD Research: Urban Riverside Industrial Sites in Northern Europe: towards regeneration strategies that integrate water flows as part of the urban design dynamics.
Publications

Journal articles

Chapters

Conference proceedings papers

Reports
Teaching interests

As a University teacher, my prime responsibility lies in teaching. I am a fully qualified teacher in higher education and during my teaching training gained experience in curriculum development, innovative teaching approaches and assessment.

My broad range of qualifications, research and professional experience in the field of landscape architecture enables me to contribute to several modules within the curriculum offered by the department.

My European background enables me to draw from a wider range of case studies, landscape publications and to deliver a broad range of knowledge applicable outside the UK context, which is important in relation to the increasing number of European and international students within the department.

My main area of teaching is related to my research interests and focuses on urban spaces, social aspects and design. I teach at both undergraduate and postgraduate level and am the co-ordinator for a module entitled Sustainable Urban Environments, which introduces students to the theories and practices related to sustainability in the build environment applied through a sustainability appraisal and strategies for a specific site.

In order to inform practice, my approach to teaching is to encourage students to engage with research and with experimental approaches to design through incremental acquisition of theories and methodologies. Analysis and strategic thinking form a key part of the module delivery.

I am also interested in transferring knowledge back into the community using real sites in Sheffield and liaising with community groups to give a realistic approach to the design process. My teaching is delivered through sharing of knowledge, discussions, practical exercises, site visits, reviews and presentations.
Teaching activities

Co-ordination and teaching role:

LSC232 Sustainable Communities
LSC308 Integrated urban Design Project
LSC6114 Landscape Urbanism and Design
 

Teaching and tutoring and supervision role:

LSC6113 Landscape Planning
LSC6026 Special Project: Research and Development Study
LSC 6005 Special Project
LSC 6140 Dissertation Landscape architecture programme
Professional activities and memberships

Joint Director of Learning and Teaching