Tom Wild
Department of Landscape Architecture
Principal Investigator H2020 CONEXUS project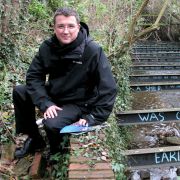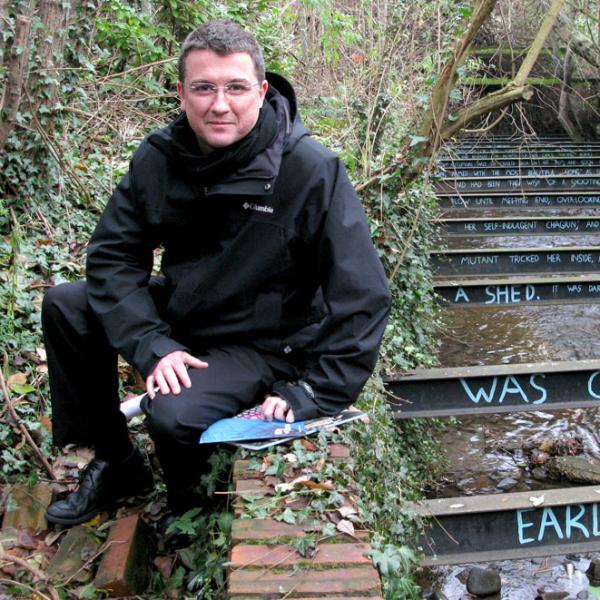 Profile

I am an ecologist, specialising in aquatic and riparian ecosystems, and catchment management practices. I have a background in environmental planning, with a particular focus on urban water and nature-based solutions, such as sustainable urban drainage (SUDS) and river restoration.

My research interests centre around the conditions, policies and practices that enable or hinder the rehabilitation and regeneration of impacted (and semi-natural) ecosystems. Much of my work has been concerned with values and the economic valuation of blue-green infrastructure and nature-based solutions. I am interested in PhD supervision and research examining the roles of the public and private (including finance) sectors and how they do - or do not – invest in 'green' c.f. 'grey' solutions.

---

Nature-based solutions are defined 'as solutions that are inspired and supported by nature, which are cost-effective, simultaneously provide environmental, social and economic benefits and help build resilience… they bring more, diverse nature and natural features and processes into cities, landscapes and seascapes, through locally adapted, resource-efficient and systemic interventions

Tom Wild

---

I have led several international projects, and am the Principal Investigator for the Horizon 2020 project CONEXUS on 'CO-producing Nature-based solutions and restored Ecosystems: transdisciplinary neXus for Urban Sustainability', involving over 30 European and Latin American partners.
Research interests

Landscape ecology of urban water management
Rehabilitation of impacted and semi-natural ecosystems - urban green space biodiversity
Labour, lifelong learning and decent work in urban green infrastructure & nature-based solutions
River restoration and daylighting of culverted rivers: design, management and socio-economics
Conditions, policies and practices enabling or hindering NBS uptake, including finance and role of co-productive, transdisciplinary approaches

My research interests relate to the restoration of (mainly urban) rivers and green spaces, including relationships with regeneration, action on climate change, and biodiversity. I joined our Department of Landscape Architecture in 2020 as the Principal Investigator for the Horizon 2020 project CONEXUS, on the topic of nature-based solutions in Latin America and Europe.

I tend to work on interdisciplinary projects and initiatives, and have benefited from working in teams employing a wide range of methodological and theoretical approaches.  My work centres around the conditions, policies and practices that enable or hinder the rehabilitation of impacted (and semi-natural) ecosystems, and the creation and regeneration of green spaces.

Much of my research has been concerned with values and valuation of blue-green infrastructure and nature-based solutions (NBS). Specifically, I have published research on the topics of sustainable drainage, river daylighting (deculverting), urban trees, and green infrastructure planning.

Prior to joining the University of Sheffield, I was a local authority Director, responsible for leading a community forest partnership, and held previous roles with the environment agencies in Scotland and England. In these roles I developed and led several international projects on green infrastructure valuation, urban environments and place-keeping. Having worked in several socio-economically deprived communities and degraded environments (North East Glasgow, South Yorkshire, North East London), I am interested in which actions and strategies tend to deliver landscape quality improvements in different places, who bears the costs, and who benefits from investments.

My approach considers landscape ecology and NBS interventions across nested scales, e.g. from the 'micro' level of place-based interventions through to e.g. city/regional scale plans and investment programmes (see 'funded research projects'). Broadly, I am interested in the relationships between (i) the (co)design and maintenance of NBS interventions; (i) the economic and political drivers and constraints to their uptake or 'upscaling'; and (iii) the governance frameworks surrounding these solutions as well as ecosystems restoration more widely. These themes are investigated through the lens of water management outcomes and co-benefits such as action on climate change, biodiversity, access to greenspace and socio-economic inclusion.

Current projects

CONEXUS

2020-2024: Horizon 2020 CONEXUS (Principal Investigator) €5m.

CONEXUS will co-produce, structure and promote access to contextualised knowledge, to support the restoration of urban ecosystems by co-creating Nature-Based Solutions (NBS). Cities in Europe and Latin America share urgent global-local challenges to integrate practical actions with strategies to achieve greater inclusion, biodiversity, climate change adaptation and environmental quality. CONEXUS brings together community, private, public and research partners to experiment with novel co-production methods to deliver NBS innovations in 'Life-Lab' pilots, using a place-based approach to solve problems together with citizens (in São Paulo, Bogotá, Santiago, Buenos Aires, Lisbon, Barcelona and Torino). The combined palette of socio-cultural, ecological and governance contexts presents the opportunity to move forward - faster, together, and to inform changes in urban policy and practice. 

Past projects

VALUE+ (2010-15).

VALUE+ was an EU funded project consisting of 12 partner organisations. The aim of VALUE+ was to improve green infrastructure and the design of urban spaces by developing and involving a team of EU Champions. This €5m project included investment sites in Germany, Belgium, the UK and the Netherlands.

---

SEEDS (2012-15).

SEEDS was a €4.7m project with 9 partners. SEEDS addressed the urgent need for policy development relating to the temporary re-use and regeneration of derelict buildings and empty spaces. It led to an international Charter to promote the reuse of abandoned places. The project included investments in Sweden, the Netherlands, Belgium, Germany and Denmark.

---

MP4 (2008-12).

MP4 brought together partners from Sweden, Netherlands, Belgium, Germany, Denmark and the UK. It introduced the concept of 'place-keeping' - the long term management and maintenance of green spaces. MP4 demonstrated how open space improvements offer positive socio-economic benefits, and how the benefits offered to key communities can be maintained in the long run.

---

VALUE (2008-12).

Valuing Attractive Landscapes in the Urban Economy (VALUE) was  a €7.2m project demonstrating the economic value of green infrastructure at the city/region scale and to show how to target green investments to maximise competitive benefits to communities. Green infrastructure is a valuable part of our urban economy. It addressed the key challenge to establish where to target green infrastructure investments at the city/region scale, and promoted the simple message the People Value Greenspaces.


 
Publications

Books

Edited books

Journal articles

Chapters
Professional activities and memberships

Chartered Biologist, Society of Biology (1998-present).

Chartered Member, Institution of Water and Environment Management (2010-present). Past Chair (2012-15), CIWEM Tyne & Humber Committee. 

Member and Past Chair (2012-15), South Yorks Local Nature Partnership. 
Member, Defra Natural Environment Funding Group (current). 
Member and Past Chair (2011-16), Sheffield Waterways Strategy Group. 
Past Member, Forestry & Woodlands Advisory Committee Y&H (2014-16). 
Past Member, Sheffield City Region ESIF Committee (2014-16). 

Former Director, River Stewardship Company (2009, resigned 2015). 
Founder Director, Don Catchment Rivers Trust (2009, resigned 2013). 
Former Director, The Rivers Trust (2013, resigned 2015).