Professor Martin Jackson
MEng PhD DIC
Department of Materials Science and Engineering
Professor of Advanced Metals Processing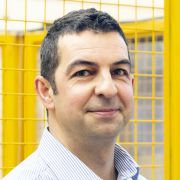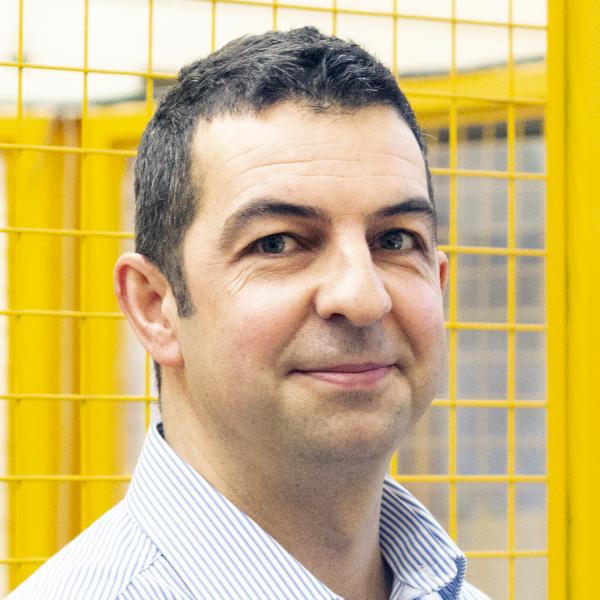 martin.jackson@sheffield.ac.uk
Sir Robert Hadfield Building
Full contact details
Professor Martin Jackson
Department of Materials Science and Engineering
Sir Robert Hadfield Building
Mappin Street
Sheffield
S1 3JD

Profile

After obtaining an M.Eng (First) from The University of Sheffield, Martin Jackson initially followed an aerospace materials career working for Rolls-Royce before studying for his PhD at Imperial College London – "predicting microstructural evolution during forging of Ti alloys (EPSRC/QinetiQ)". 

Between 2001 and 2005 he worked as a Research Associate at Imperial on projects such as "high strain rate superplasticity in Al alloys (EPSRC)" and "the production of Ti Alloys via the FFC Cambridge process (ONR/DARPA)".

In 2005 he was awarded a Royal Academy of Engineering/EPSRC Research Fellowship and moved back to the department in 2008. Martin was appointed to Senior Lecturer in 2011, Reader in Metals Processing in 2017, Professor in 2019 and is UK representative on the World Titanium Committee.
Research interests

Martin's research centres on the effect of solid state processes from upstream extraction technologies through to downstream finishing processes on microstructural evolution and mechanical properties in light alloys, and in particular titanium alloys.

A major research interest is to provide a step change in the economics of titanium-based alloys through the development of non-melt consolidation routes such as the FFC Process, FAST-Forge and continuous rotary extrusion.

Key projects:

Novel non-melt consolidation methods for Ti powder and Ni superalloy powders
Recycling of Ti swarf and production of low-cost wire feedstocks for additive manufacturing
Hot forging and near net shape FAST-forging of aerospace Ti and Ni alloys and emerging automotive alloys
Machinability of aerospace Ti alloys and Ni superalloys
The role of surface conditioning on fatigue life, residual stress and crack initiation in Ti alloys
Solid state modeling (DEFORM) and thermodynamical modeling (Thermo-Calc DICTRA) of titanium alloy solid state processing

Sheffield Titanium Research Alloy (STAR)

Research associates:

*Dr Ben Thomas – Simulation and characterisation of FAST process for metals
*Dr Nick Weston – development of FAST-forge process for recycling of titanium alloys
*Dr Jacob Pope - development of FAST-forge process for recycling of titanium alloys
*Daniel Suarez Fernandez – high speed machining / fatigue of aerospace titanium alloys

*principal investigator
Publications

Journal articles

Chapters

Conference proceedings papers

Theses / Dissertations
Research group

Research students:

*Sarah Smythe – continuous extrusion of swarf and new titanium powder feedstocks
*Chris Dredge – development of small-scale machining tests for titanium alloys
*Alex Graves – development of mechanistic approach to drilling of titanium alloys
*Oliver Levano – development of FAST-forge for dissimilar titanium alloy powders
*Simon Graham – development and processing of novel high iron content titanium alloys
*Thomas Childerhouse – precision machining of titanium near net shape components
*James Pepper - Simulation and characterisation of FAST process for titanium powders
*Sam Lister – development of FAST-forge of titanium alloys for aerospace applications
*Cameron Barrie - development of AM and FAST for next generation titanium components

*principal investigator
Teaching interests

Having worked in - and carried out metallurgy research with - the aerospace industry for 20 years, Martin's expertise and teaching centres around the metallurgy of advanced light alloys and associated manufacturing for the aerospace and automotive sectors, with module structures that aim to provide engineering students with applied industrial experience of metals manufacturing.

Martin has written three book chapters on titanium alloys for both undergraduates and postgraduates studying the disciplines of aerospace, materials and automotive engineering.

He is module leader for Aerospace Metals, Industrial Training Programme #3: Aerospace Materials; Advanced Metals Manufacturing parts 1 and 2. He has designed and delivered a number of Industrial Training Programmes (ITPs) to enable both Aerospace and Materials Science and Engineering undergraduates to work with key industries such as Rolls-Royce and their engineers on technically challenging metals manufacturing projects.
Professional activities and memberships

UK (IoM3) representative on Titanium Conference International Organisation Committee
Member of the IoM3 Light Metals Committee
Member of the IoM3 Advanced Sheet Metal Forming Committee
Council Member of the Sheffield Metallurgical and Engineering Association
Royal Academy of Engineering Research Fellowship (2005 - 2010)
IoM3 Titanium Prize 2003