Robert Moorehead
MPhys PhD MIScT RSci FHEA
Department of Materials Science and Engineering
Henry Royce Institute Experimental Officer (Advanced Characterisation)
Radiation Protection Supervisor - Departmental of Materials Science and Engineering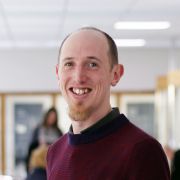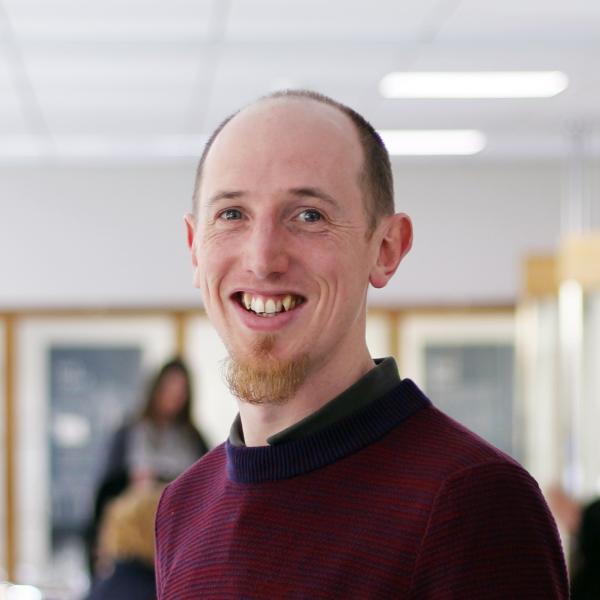 r.moorehead@sheffield.ac.uk
Royce Discovery Centre
Full contact details
Robert Moorehead
Department of Materials Science and Engineering
Royce Discovery Centre
5 Portobello Street
Sheffield
S1 4ND

Profile

Robert Moorehead obtained his MPhys in Physics from the University of Salford in 2006, followed by a PhD on in-situ neutron diffraction of novel dental ceramics.

He has worked as a research technician on a wide variety of projects, focussing mainly on the manufacture, characterisation and translation of biomaterials.

In July 2019 he joined the Henry Royce Institute in Sheffield as an advanced materials characterisation experimental officer, focussing on X-Ray Diffraction (XRD) and Atomic Force Microscopy (AFM). Since starting at Royce, he has worked with Dr Nik Reeves-McLaren on operando X-ray diffraction of battery materials, and with Dr Alice Pyne on the topology of DNA minicircles using AFM.
Research interests

Advanced manufacturing and smart materials are transforming healthcare in the 21st century, delivering better, cost-effective outcomes and personalising treatments. Rob's research mainly focuses on developing materials for bone regeneration, evaluating advanced manufacturing methods for maxillofacial surgery and dental prosthetics, and developing the techniques used to characterise these, and other materials.
Publications

Journal articles

Preprints
Research group

Rob currently co-supervises 3 PhD projects, along with several master's projects.
Teaching interests

Rob is responsible for training in the use of XRD and AFM equipment, and lecturing on X-ray fluorescence spectroscopy.

Rob is a fellow of the higher education academy (FHEA).
Professional activities and memberships

Rob is a registered scientist (RSci) with the Institute of Science and Technology (IST).