Welcome to the Sheffield Student Chapter of the Society for Industrial and Applied Mathematics (SIAM) and the Institute of Mathematics and its Applications (IMA).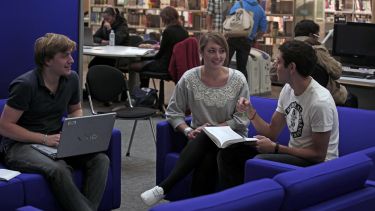 Find out about our Summer Conference 2021, which is being hosted online July 27th - 28th 2021.
This Student Chapter is run and organised by a committee of PhD students all of whom are involved with applied mathematical and statistical research at the University of Sheffield.
We aim to promote and encourage applied mathematical and computational research by bringing together undergraduate and postgraduate students, and also staff. We aspire to establish connections between different academic disciplines and encourage everyone with an interest in quantitative research to get in touch with us. We hope to promote interdisciplinary research at Sheffield, build connections with other UK academic institutions, establish links  with industrial partners, and provide a forum for both students and staff to communicate their work to a wider audience.
To achieve these goals we plan on hosting events throughout the academic year, including:
A student seminar to showcase some of the applied mathematics research currently being undertaken both at Sheffield and also other SIAM-IMA Student Chapters
Regular talks by both academic and industrial speakers 
Minicourses in the summer on trending topics in applied and industrial mathematics
A virtual conference in July 2021
Employability-focused meetings
If you would like to stay up-to-date with our latest events, you can subscribe to our mailing list:
If you are interested in applied mathematical research and real-life applications of mathematics, we strongly encourage you to join the Society for Industrial and Applied Mathematics (SIAM). Membership provides a great opportunity to connect with professional applied mathematicians. The membership is free for every student member of the Sheffield SIAM-IMA Chapter. Students are also welcome to become members of the IMA (PhD and Masters students are eligible for Affiliate Membership at the student rate of £10 per year whilst in full time education) and anyone can sign up for the free eStudent newsletter. There is no membership fee to become a member of our Chapter, just contact our student officers. 
Please see the SIAM Student Membership page for a full list of benefits and further details on how to sign up. If you do sign up, please indicate your association with the Sheffield Student Chapter.
Our inaugral event, the Summer Conference 2021, will be hosted online on July 27-28th 2021.
For questions, comments or suggestions to anything seen here, please feel free to write to us at siamima@sheffield.ac.uk or directly contact our committee members.
Flagship institutes
The University's four flagship institutes bring together our key strengths to tackle global issues, turning interdisciplinary and translational research into real-world solutions.