Academic short-listed for 3D Printing Innovator Award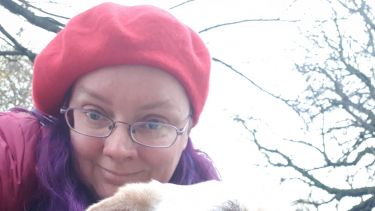 This award shines a spotlight on female innovators and with her teaching and research focus on additive manufacturing, she is recognised to be leading the charge in developing, enhancing and innovating within the 3D printing and Additive Manufacturing world.
Candice fell in love with 3D Printing while she was finishing her undergraduate degree over 20 years ago.  Today she leads a team of staff and PhD students carrying out industrial and academic research into understanding and optimising the interactions between materials and processes in powdered-polymer 3D Printing.  She's taught over a thousand undergraduate and masters students and is always excited when some of them move into careers in 3D printing.
Candice wants to tell everyone about 3D Printing and enjoys raising awareness for 3D Printing more broadly and she can often be found taking part in outreach activities aimed at introducing the general public to these technologies, and to engineering in general.  She believes that "there's no single 'type' of person who can be successful in this area - whatever your background, interests or motivations, there's almost certainly a place for you in the 3D Printing Community!"
The shortlist is now open to a public vote until 23rd February, with the results to be announced at the TCT awards show on 8th June.  You can vote for her online here
Flagship institutes
The University's four flagship institutes bring together our key strengths to tackle global issues, turning interdisciplinary and translational research into real-world solutions.