Dr Jose L Curiel-Sosa
IngInd, MRes, PhD, CEng, MIMechE, EurIng, SFHEA
Department of Mechanical Engineering
Lecturer
Postgraduate Taught Year Tutor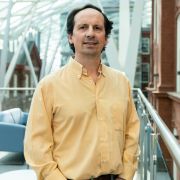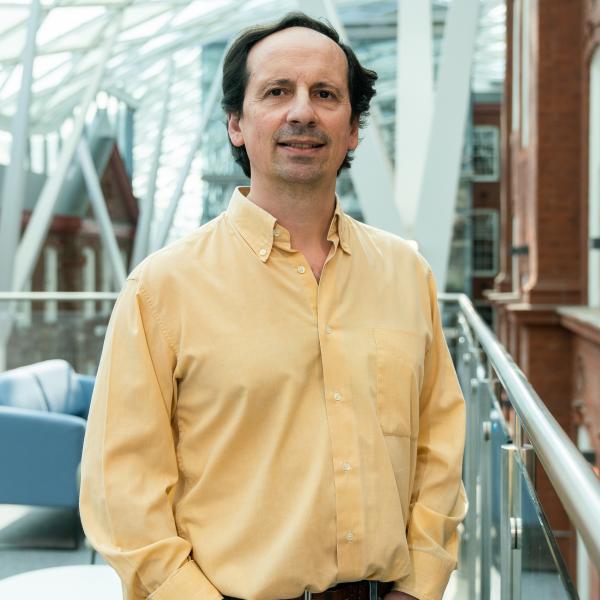 Profile

Dr Curiel-Sosa has been an academic staff since 2013 at the University of Sheffield. He has a six-years engineering diploma from Escuela Superior de Ingenieros Industriales, University of Seville and, a PhD in engineering modelling and simulation from Swansea University.

He has previously worked for both industry (composites engineer in manufacturing and design) and academia (aerostructures postdoc - University of Oxford).

His research is polymathic spanning from computational analysis to fundamental research; being applied in a range of industrial sectors, from aerospace (interaction aerostructures-aerodynamics, aeroelasticity, aviation safety) to manufacturing and machining (composite structures).

He is a member of the European engineers association FEANI (EurIng), a chartered engineer (CEng), a member of the Institution of Mechanical Engineers (MIMechE) and a Senior Fellow of the Higher Education Academy (SFHEA).
Publications

Journal articles

Chapters

Book reviews

Conference proceedings papers

Theses / Dissertations

Datasets
Teaching activities

Jose's learning and teaching approach is best described as project-based and research-led. Project-based learning is recognised as very effective for the development of professional skills in engineering students, aligning effectively learning outcomes to those skills.

In his Aircraft Design module, students work cooperatively to design an aircraft concept, encouraging the incorporation of recent innovations from the aeronautical sector.

Short period activities are embedded within his lectures to promote student interaction, critical thinking and problem-solving, making use of learning technology –e.g. audience response systems- to communicate and receive feedback from students in real time.

Strategies to improve inclusivity of all students independently of their background or origin is an area he is keen on finding new teaching methods to enhance it. Thus, he created the Aircraft Design Café in which informal discussions on this and any matters of interest for students can be raised.

He has consistently received high scores for his learning and teaching strategy, which has led to several award nominations for teaching and doctoral supervision.

Jose is recognised as a Senior Fellow of the Higher Education Academy. He acts as assessor for the Learning and Teaching Professional Recognition Scheme ( LTPRS ) at TUOS. LTPRS follows the UK Professional Standards Framework to acknowledge success in Higher Education.
Professional activities and memberships

Full Member, EPSRC College of Reviewers.
Assessor, Learning and Teaching Professional Recognition Scheme.
Career Learning Assessor, Institution of Mechanical Engineers.
Nominated by PhD students to the Best Postgraduate Supervisor Academic Award in 2018 and shortlisted in 2019.
Nominated by University of Sheffield students to the Outstanding Teaching Academic Award, 2017 & 2018.
Nominated to the TUOS Senate Award for Sustained Excellence 2017.
Inspirational Teaching Award nomination-by-students, 2011.
PhD external examiner: University of Manchester, University of Oviedo, UCLM (Spain), Putra Malaysia, University of Warwick, University of Greenwich.
Invited seminars: Imperial College, Polytechnic University of Catalonia, Swansea University, University of Warwick.
Consulting

* Mechanical Designs

          - Structural Integrity and optimisation.

* Composite structures assessment.

* Industrial Engineering 

         - Complex systems. 

         - Manufacturing systems simulation and management.

* Engineering modelling and simulation

          - assessment of mechanical components and structures. 

          - tailored-made simulation tools: damage constitutive models, novel finite elements,... 

          - fatigue analysis and concept lifetime prediction.

          - stress analysis.