Professor Matthew Marshall
MEng (Hons), PhD
Department of Mechanical Engineering
Professor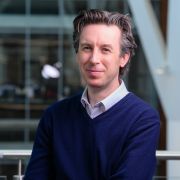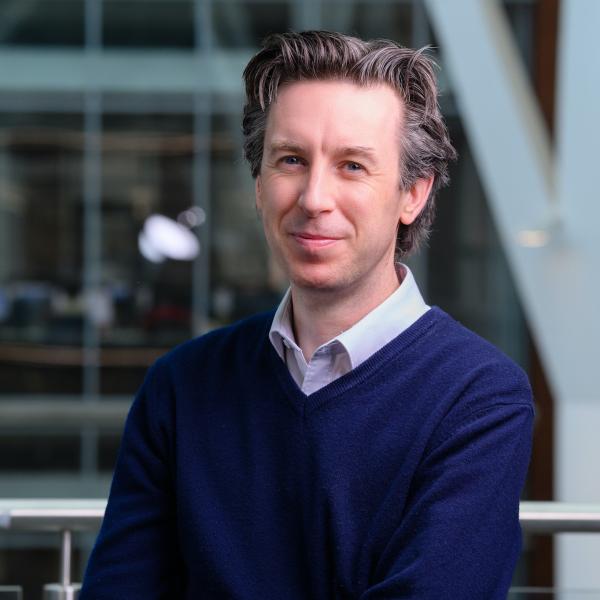 +44 114 222 7737
Sir Frederick Mappin Building
Full contact details
Professor Matthew Marshall
Department of Mechanical Engineering
Sir Frederick Mappin Building
Mappin Street
Sheffield
S1 3JD

Profile

Matthew Marshall is a lecturer in tribology in the Department of Mechanical Engineering. He has a first class degree in Mechanical Engineering from the University of Sheffield and a PhD in Tribology.

Upon completion of his PhD, Matthew worked for the Advanced Manufacturing Research Centre (AMRC), undertaking research work on behalf of Rolls-Royce investigating the manufacture of aero-engine casings in heat resistant super-alloys.

He joined the department in December 2008, and works within a tribology group that specialises in industrial wear and lubrication problems, as well as in the development of metrology tools for tribology. Matthew teaches Tribology of Machine Elements to undergraduate and postgraduate students.
Research interests

Matthew's research work covers a range of industrial friction, wear, and contact mechanics problems. This work involves a range of experimental as well as analytical techniques, and in many cases includes the testing of full scale engineering components.

One research theme has focused on tribology in aero-engines, with specific work undertaken investigating the contact mechanics and wear of abradable linings in compressors. This work has been performed in conjunction with Rolls-Royce, and has involved the development of a novel test platform capable of accelerating compressor blades to velocities in excess of 100 m/s.

Recently, this work has been extended to consider the use of composite materials as linings in certain shaft based applications.

Another activity is concerned with manufacturing tribology, and the measurement of friction from cutting tools. At present this work has focused on the development of a novel lathe based friction test device; where testing is performed at high speeds in order to replicate actual cutting conditions.

The information gather through this type of testing is useful in the selection of coatings for cutting tool inserts, as well as in determining appropriate cutting fluids for a given application.

During his post-graduate study Matthew researched the use of ultrasound as a non-intrusive technique for quantifying the contact pressure distribution in a variety of machine tool contacts. To date contact mechanics and ultrasound remains an area within which he is an active researcher.

His work has focused on a range of contacts including; the rail / wheel contact in railway applications, interfacial pressure distributions in bolted joints, and stresses developed at the interface in simple interference fits.

This work culminated in the application of the technique to a full size railway wheel-set, where the contact pressures in the interface between the wheel and the axel were quantified for both a new and existing wheel-set, in order to validate FE modelling results. Recently, Matthew has been involved in applying this technique to dynamic contacts.

Research projects

Wear of abradable linings in aero-engine compressors.
Wear of wind turbine rotor bearings
Measurement of cutting tool friction
The application of standard features in the design and manufacture of aero-engine components
The use of ultrasound in the measurement of contact pressures in machine tool contacts
Determination of contact pressures in dynamic contact situations
Determination of the effect of washers on clamping pressure relaxation in bolted joints
Interference fit design in shrink fit tool holders
Publications

Journal articles

Conference proceedings papers
Research group

Matthew is a member of the Leoonardo Tribology Centre.
Grants

Rolls-Royce Plc., Wear Characteristics of Composite Abradable Labyrinth Surfaces, February 2009 (with AMRC), £7,460.
Knowledge Transfer Project Fund, Friction of Cryogenic Materials in Cutting Tool Applications, March 2009, £8,360.
The Royal Society, Ultrasonic Characterisation of Clamping Pressure Relaxation in Vibrating Bolted Joints, July 2009, £14,530.
Rolls-Royce Plc., Wear Testing of Compressor Abradable Linings, November 2009 (with AMRC), £8,120.
Rolls-Royce Plc., Combustion Casing Standard Features for Design and Manufacture, December 2009 (with AMRC), £35,000.
Northern Way Innovation Program, Development and Rig Validation of Multi-life Bearing, December 2009 (R.S. Dwyer-Joyce), £33,040.
Teaching activities

MEC411 Tribology of Machine Elements