Seminar: Legal and policy frameworks to protect internally displaced persons in Latin America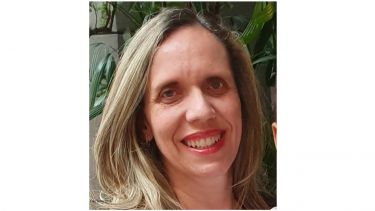 ---
Description
Title: "Legal and policy frameworks to protect internally displaced persons in Latin America: The Brazilian case in comparative perspective"
Prof. Dr. Andrea Pacheco Pacifico (Paraiba State University, Brazil)
Abstract: Latin American countries treat refugees and Internally Displaced Persons (IDPs) in different ways, particularly those who flee from environmental degradation or climate change. There are not regional standard rules, policies, or initiatives to recognise and protect them. Brazil, for instance, has two different regimes (one for refugees and another for migrants). However, environmentally IDPs remain invisible, without legal protection. This hybrid regime has culminated in difficulties at hosting and integration steps. Hence, the research aims to respond the following question: To what extension do some Latin American countries' regimes for the recognition of EDPs, be they international or internal, lead to protection, in comparison with Brazil?. The author has applied Bett´s regime stretching at the implementation level (2010), under a network society communicative model, to recognise them and give due protection (Pacífico, 2022).
Bio: Prof. Dr. Andrea Pacheco Pacifico is associate professor at the Graduate Programme of International Relations at Paraiba State University, Brazil, where she also coordinates the Sergio Vieira de Mello Chair and the Study and Research Centre on Environmentally Displaced Persons (NEPDA). She is also full research collaborator at the Graduate Programme of Comparative Studies on the Americas, at the University of Brasilia, and senior research affiliate to the Refugee Law Initiative, at the University of London, UK. She has been visiting research fellow at the York University Center for Refugee Studies, University of Oxford Refugee Studies Centre, and University of London Refugee Law Initiative. 
Events at the University
Browse upcoming public lectures, exhibitions, family events, concerts, shows and festivals across the University.