Seminar: 'Our citizenship is being prostituted': The everyday geographies of economic citizenship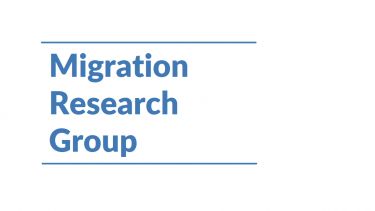 ---
Description
Title: 'Our citizenship is being prostituted': The everyday geographies of economic citizenship regimes
Dr. Dan Hammett (University of Sheffield) and Dr. Sarah Peck (Northumbria University)
Abstract: There is much interest in economic citizenship schemes, yet little attention has been paid to the quotidian impacts of such schemes on local communities, environments and notions of citizenship. This presentation responds to this lacuna by to consider what an 'everyday geographical' lens would add to existing theorisations of everyday citizenship. 'Everyday geographies' are integral to thinking about how economic citizenship regimes shape local economies, societies and environs, providing insights into the ways in which the lives of 'ordinary citizens' intersect with flows of capital, the growth of an (im)mobile super-rich and shifts in migration management.        
About the speakers:
Dan is a senior lecturer in human geography at the University of Sheffield and a Senior Research Fellow at the University of Johannesburg. His research explores the geographies of citizenship in everyday life, with particular focus on everyday encounters with - and reworkings of - techniques of governmentality and narrations of nationhood.  
Sarah is a Leverhulme Early Career Research Fellow in the department of Geography at Northumbria University.  Her work explores civic space, migration and global development through collaborative research methods. Her main areas of research interest are firstly, everyday activism, solidarity and civic space; secondly, critical geographies of migration, development, race and belonging; and finally, the philosophy and culture of aid and development. 
This event will take place online.
Events at the University
Browse upcoming public lectures, exhibitions, family events, concerts, shows and festivals across the University.