Seminar: 'Radical Hospitality: American Policy, Media, and Immigration'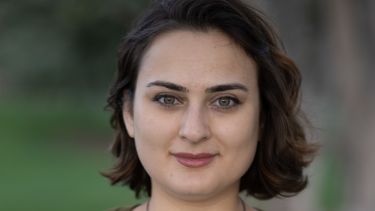 ICOSS Building. Room: Boardroom
---
Description
Title: Book discussion - Radical Hospitality: American Policy, Media, and Immigration
Dr Nour Halabi (University of Leeds)
Abstract: Radical Hospitality: American Policy, Media, and Immigration re-imagines the ethical relationship of host societies towards newcomers by applying the concept of hospitality to two specific realms that impact the lives of immigrants in the United States: policy and media. The book calls attention to the moral responsibility of the host in welcoming a stranger. It sets the stage for the analysis with a historical background of the first host-guest diads of American hospitality, arguing that the early history of American hospitality was marked by the degeneration of the host-guest relationship into one of host-hostage, normalizing a racial discrimination that continues to plague immigration hospitality to this day. Author Nour Halabi presents a historical policy and media discourse analysis of immigration regulation and media coverage during three periods of US history: the 1880s and the Chinese Exclusion Act, the 1920s and the National Origins Act and the 2000s and the Muslim travel ban. In so doing, it demonstrates how U.S. immigration hospitality, from its peaks in the post-Independence period to its nadir in the Muslim travel ban, has fallen short of true hospitality in spite of the nation's oft-touted identity as a "nation of immigrants." At the same time, the book calls attention to how a discourse of hospitality, although fraught, may allow a radical reimagining of belonging and authority that unsettles settler-colonial assumptions of belonging and welcome a restorative outlook to immigration policy and its media coverage in society.
Bio: Nour Halabi is Assistant Professor of Media and Communication at the University of Leeds. Her research examines the interactions between mobility, social movements and media. She is author of Radical Hospitality: American Policy, Media, and Immigration as well as other publications that examine global and Arab media including Discourses in Action (eds. Krippendorff & Halabi, 2020); "The Spatial Politics of the Syrian Revolution," in Middle East Critique (2019), and "If These Walls Could Speak: Borders and Walls as Communicative Devices," in Interventions (Peter Lang, 2018). She received her doctorate from the Annenberg School for Communication at the University of Pennsylvania, Masters from The London School of Economics and Bachelors from Paris (IV) Sorbonne.
Events at the University
Browse upcoming public lectures, exhibitions, family events, concerts, shows and festivals across the University.