Seminar: 'The Racial Politics of Refuge: Sanctuary Policies in the United States and Beyond'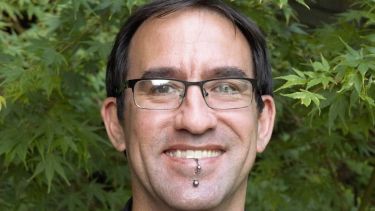 ICOSS Building. Room: Boardroom
---
Description
In this talk, Dr. Gonzalez O'Brien weaves the narratives of his two books together, revealing how the racialized narrative of "immigrant criminality", born out of the eugenics movement of the 1920s, has shaped modern immigration policymaking and rhetoric, including sanctuary policies. Undocumented immigrants, he argues, are at once part of the political and social spheres in America, but also perpetual outsiders as a result of their legal status. This marginalization has negative impacts, both for the communities themselves and the spaces in which they move, reducing trust in local institutions and law enforcement. Cities, counties, and states have responded by drawing on the nation's tradition of immigration federalism through the passage of sanctuary policies, which remove local officials and law enforcement from the equation by prohibiting cooperation with Immigration and Customs Enforcement (ICE). These policies have served as models for localities in other countries looking to signal a more welcoming environment for irregular migrants based on the community's interest in their incorporation. This has prompted a counterreaction, pitting national government against those localities that pass these policies and is representative of a larger debate on how undocumented or irregular migrants should be treated, as well as the competing interests in their incorporation or exclusion.
Benjamin Gonzalez O'Brien is an Associate Professor of Political Science at San Diego State University. He is the author of two books on U.S. immigration policy, as well as numerous articles on the same topic. In his first book, Handcuffs and Chain Link: Criminalizing the Undocumented in America (University of Virginia Press, 2018) Dr. Gonzalez O'Brien examines the roots of modern parallels between immigration and crime policy, arguing this can be traced to S. 5094, also known as the Undesirable Aliens Act, a law passed in 1929 that formally attached criminal penalties to undocumented entry for the first time. In his second book (with Loren Collingwood), Sanctuary Cities: The Politics of Refuge (Oxford University Press, 2019), Dr. Gonzalez O'Brien builds on his earlier research with an examination of American sanctuary cities. This book represents the first comprehensive analysis of sanctuary policies, which forbid local officials from inquiring into immigration status or participating in enforcement operations. Dr. Gonzalez O'Brien served as an expert witness in the United States vs. Gustavo Carrillo-Lopez, which found the criminalization of undocumented reentry to be unconstitutional due to the racial animus underlying the passage of the Undesirable Aliens Act.
Events at the University
Browse upcoming public lectures, exhibitions, family events, concerts, shows and festivals across the University.