(Re)imagining the Higher Education Border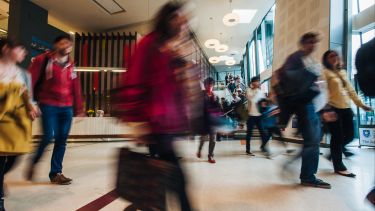 Off
The 'higher education border' reflects the extension of state orchestrated immigration controls into universities, resulting in the marginalisation of young migrants. Opportunities in higher education (HE) hold transformative life changing potential, rendering bordering practices excluding young migrants with precarious immigration status, as particularly punitive. In the absence of existing data that reports on the challenges encountered or demand from this group in HE, this study seeks to quantify the higher education border that will facilitate a '(re)imagining' of its impact and scale. This study will produce a dataset from existing data held by two national charities (REUK - Refugee Education UK and STAR - Student Action for Refugees), generated through HE advice delivered to young migrants. Interpretation of this dataset and prioritisation of research findings will be undertaken in participation with young migrants. Key contributions will centre on increasing the visibility of borders and their reproduction in the HE context and developing innovative methodologies integrating secondary data analysis and practices of co-production.
This project is funded by a BA Leverhulme small grant.
Flagship institutes
The University's four flagship institutes bring together our key strengths to tackle global issues, turning interdisciplinary and translational research into real-world solutions.