Dr Esbjorn Wettermark
Research Associate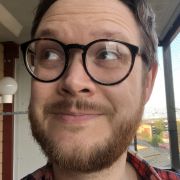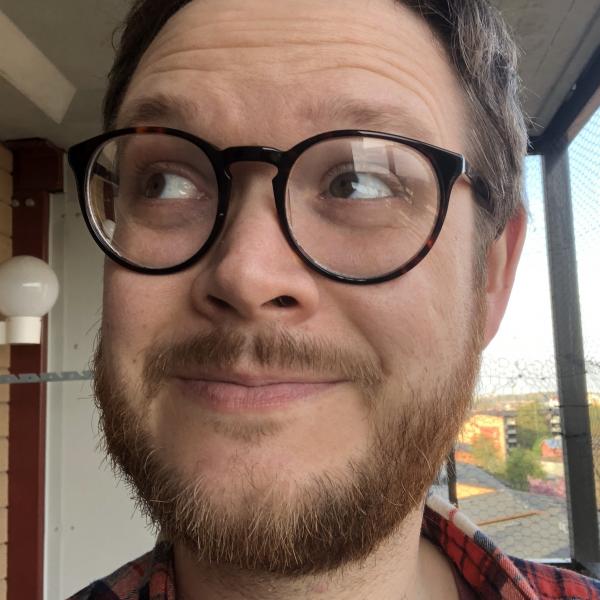 e.wettermark@sheffield.ac.uk
Jessop Building
Full contact details
Dr Esbjorn Wettermark
Department of Music
Jessop Building
Leavygreave Road
Sheffield
S3 7RD

Profile

I have background as a musician and educator with focus on folk and traditional music. As a music researcher I have worked extensively on Vietnamese music and music theatre over many years. This included my Masters and PhD research in Ethnomusicology at Goldsmiths and Royal Holloway as well as my work with the international research project Sustainable Futures for Music Cultures.

In addition to my interest in ethnomusicology, I have worked on areas such as rural/urban divides and cultural policy and VR-technology in music education. As a musician my focus has been on traditional music from Scandinavia and England on clarinet and melodeon. I was awarded the Swedish title Riksspelman (National Folk Musician) in 2005 for my performance of traditional music from Halsingland in northern Sweden on the clarinet.

In addition to music performance and research I have worked in arts management as Regional Producer for folk and world music in Sweden and most recently as Education Manager for the English Folk Dance and Song Society. I am currently a research associate on Dr Fay Hield's  UKRI Future leaders fellowship project looking at participation and inclusion in English Folk singing.

Access Folk is built on co-production principles where the people affected have real power to direct the research and will trial and evaluate new approaches in collaboration with the wider folk singing scene.

Website: http://accessfolk.sites.sheffield.ac.uk
Email: accessfolk@sheffield.ac.uk
Social Media: @AccessFolk
Tel: 0114 2220466
Research interests

Vietnamese and East Asian music traditions
English and Scandinavian folk music
Ethnomusicology
Music education
Organology
VR-technology
Cultural Policy
Research group

Articles:
Wettermark, Esbjörn 2010. "Thang Long Ca Trù Club – New Ways for Old Music." The Finnish
Journal of Music Education 13 (1): 72–87.
Chapters


Wettermark, Esbjörn. 2019. "Instruments at the Crossroads: An Organology of the
Vietnamese Shawm." In Double Reeds on the Great Silk Road, edited by Gisa Jaehnichen
and Yoshitaka Terada. Berlin: Logos Verlag GmbH


Wettermark, Esbjörn, and Håkan Lundström. 2016. "Ca Trù: The Revival and Repositioning of
a Vietnamese Music Tradition." In Sustainable Futures for Music Cultures: An Ecological
Perspective, edited by Huib Schippers and Catherine Grant. New York: Oxford University
Press.
AV-Resources

Wettermark, Esbjörn, and Josephine Rydberg. 2018. Folkmusik 360 - Learn Swedish Folk
Tunes Using 360° Play-along-Videos. Online 360-degree VR-resource. Region Gävleborg.
www.regiongavleborg.se/folkmusik360/EN.
Professional activities and memberships

• NASC (North Atlantic Song Community) (Board Member, 2020 - )
• Asian-European Music Research Journal (editorial board member, 2018-),
• Young Minds For Music/Unga Tankar Om Musik. Swedish music and policy think tank
(elected member, 2018-2022)
• The Eric Sahlström Institute. National institute for Swedish folk music. (Board
member, 2018-2019.
• FolkUngar. Children's folk music education programme (steering committee
member, 2017-2019)