Professor Fay Hield
Professor of Ethnomusicology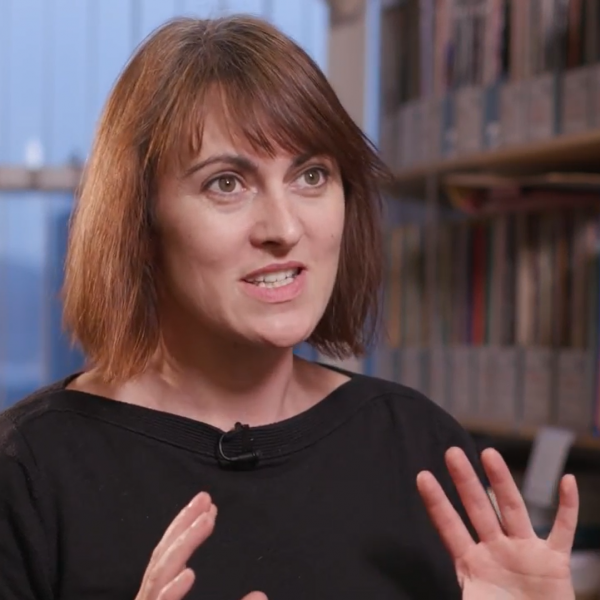 f.hield@shef.ac.uk
Jessop Building
Full contact details
Professor Fay Hield
Department of Music
Jessop Building
Leavygreave Road
Sheffield
S3 7RD

Profile

I have made, thought about and organised music to varying degrees my whole life. While I imagined that one day I'd get a proper job, singing in the pub has miraculously come together as a career.

It all began at Bacca Pipes Folk Club joining in choruses, then nannying for touring musicians gave me insights into this performance context and 'music industry'. When the 'Folk Degree' started at Newcastle University in 2004 I jumped, mainly to critique how they thought they could teach this stuff, but the academic bug got me, and I now spend a lot of time asking why folk music is important to people, and trying out different ways of doing it.

I completed my PhD 'English Folk Singing and the Construction of Community' in 2010 and started teaching in 2011. I record and tour with my band and special projects like The Full English and Modern Fairies. I have a passion for making the experience of traditional music widely accessible. This is mainly done through organising events under the banner of Soundpost, an organisation advocating educational and entertaining folk music activities.
Research interests

Current projects

Access Folk Project

Dr Fay Hield is leading a team of academics and community partners to work together to identify the current problems and test out potential solutions in an ambitious 5 year long research project to increase and diversify participation in English folk singing. Funded by UKRI Future leaders fellowship. 

Access Folk is built on co-production principles where the people affected have real power to direct the research and will trial and evaluate new approaches in collaboration with the wider folk singing scene.

Website: http://accessfolk.sites.sheffield.ac.uk
Email: accessfolk@sheffield.ac.uk
Social Media: @AccessFolk
Tel: 0114 2220466

Modern Fairies

Focussing on the story-world of British folk-tales, Modern Fairies explores how this material can be re-mediated to be made relevant to modern audiences. The research surfaces the experience of 12 artists, writers and musicians responding to archival material exploring how they relate to the stories and what new works are generated. We also invite audiences to engage with the works-in-process and examine how this feeds into artistic production. [http://www.modernfairies.co.uk/]

Folk Club Culture

Working with Paul Mansfield, we are exploring common themes in our research into English folk clubs producing a series of articles exploring social discipline, repertoire formation, and barriers to participation.
Publications

Journal articles

Chapters

Book reviews

Compositions

Website content
Research group

Current PhD students

Nicola Beazley 'Interplays of tradition and acceptance in creative practices in contemporary, professional English folk tunes'

Completed

Rebecca Dellow 'Vernacular Instrumental Manuscript Sources 1860-1875. Paradigmatic of a Popular Music Culture of Folk Tradition?'
Professional activities and memberships

Member of the international advisory board for the International Journal for Traditional Arts.
Senior Fellow of the Higher Education Academy.
Founding Director of Soundpost Community Network
External Examiner for the BA (Hons) Applied Music and MA Music and the Environment programmes at the University of the Highlands and Islands.
External examiner for MMus research projects, compositions and performances in the field of Traditional Music at Newcastle University.

Awards

2014 'Best Album' (winner), 'Best Group' (winner), 'Folk Singer of the Year' (nomination), BBC Radio 2 Folk Awards.
2013 'Tradition Award' (winner), FATEA
2013 'Best Traditional Album' (nomination), Spiral Earth Awards.
2012 'Album of the Year' (winner), Folk Witness.
2012 'Album of the Year' (nomination), fROOTS Critics Poll.
2011 'Horizon Award for best Newcomer' (nomination), BBC Radio 2 Folk Awards.

Highlight performances

2017 Fay Hield & The Hurricane Party, Shanghai & Wuhan, China
2017 Fay Hield solo, Merode Festival, Belgium
2016 Fay Hield & The Hurricane Party, Cambridge Folk Festival
2014 The Full English, Royal Albert Hall

Radio 

2017 'Uproot Festival' BBC Radio 3; 40 minute live broadcast performance
2017 'Who Wrote the first Folk Song' The Listening Service BBC Radio 3; guest expert interview
2016 The Folk Show BBC Radio 2; live studio performance and interview
2016 Folk Connections BBC Radio 3; interview and live performance
2014 BBC Radio 2 Folk Awards live performance broadcast from the Royal Albert Hall
2013 Woman's Hour Interviewee and live performance
2013 BBC Radio 3 Proms Interval programme presenter