Professor Simon Keegan-Phipps
Professor of Ethnomusicology
Founding co-editor of the International Journal for Traditional Arts
Fellow of the Higher Education Academy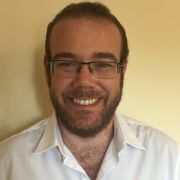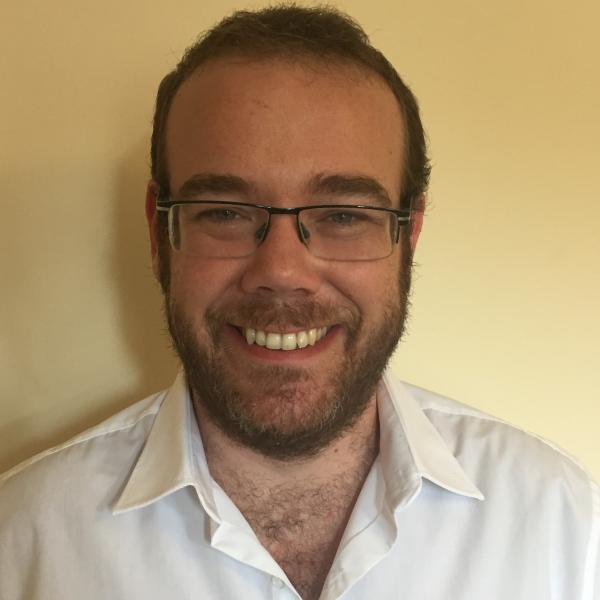 s.keegan-phipps@sheffield.ac.uk
2.08, Jessop Building
Full contact details
Professor Simon Keegan-Phipps
Department of Music
2.08
Jessop Building
Leavygreave Road
Sheffield
S3 7RD

Profile

As a passionate advocate for teaching and research that explores music from a range of scholarly perspectives, I'm especially proud to be Head of a Department that boasts such a uniquely diverse variety of approaches to the challenges of understanding, facilitating and creating music. My own work is within the subdiscipline of Ethnomusicology, via which I specialize in the field of contemporary English folk and traditional music.

I've published on the ways in which the English folk arts relate to English national identity, with a particular interest in how they are taught, institutionalized and performed in non-traditional contexts. The ways I teach and research therefore involve frequent sojourns in media and communication studies, education theory, critical and cultural theory, politics and sociology.

I graduated in 2002 with a BA in Music from Durham University, where I was subsequently awarded an MA by Research in Ethnomusicology in 2003. After receiving a Doctoral Award from the AHRC, I completed a PhD in Ethnomusicology at Newcastle University in 2008, with a thesis entitled Teaching Folk; the Educational Institutionalization of Folk Music in Contemporary England. From 2007-9 I worked as the Project Researcher on the AHRC funded project Performing Englishness in New English Folk Music and Dance at the University of Sunderland.

I then came to the University of Sheffield as a Teaching Fellow in Ethnomusicology from 2009, before becoming a Lecturer in 2012, and Senior Lecturer in 2017. I've previously held roles as Director of Undergraduate Studies in Music, and the Department's Director of Learning and Teaching, and took up the role of Head of Department in 2018.
Research interests

My research mainly considers the broad subject of ostensibly "traditional" or "folk" arts in contemporary, modern societies. I've focused on the relationships between the post-2000 resurgence of the English folk arts, mainstreaming processes within England's folk music industry and constructions of Englishness. I'm currently researching the impact of digital media on folk arts participation, and on constructions of tradition in the contemporary, digital world as part of the project Digital Folk.

Other research has included on Balkan identities in Romanian pop music, and on regional identity, educational institutions, Celtic repertories and session culture in the folk music of the North East of England. I've written encyclopaedia entries on Irish music in England, music in the British Isles, folk music and musical transmission; I'm also a founding co-editor of the Open Access International Journal of Traditional Arts. My research in each of the above areas informs my teaching across various modules within the undergraduate ethnomusicology pathway, including 'Traditional Music in the Modern World', and my teaching on our postgraduate programme, World and Traditional Music.

As a secondary research interest, I study the relationship between music and comedy in contemporary popular culture, and teach on the topic of music and humour within 'Topics in Popular Music'.

I'm interested in the organology of free-reed instruments, and am an experienced performer on the English concertina and piano accordion. I have also performed and recorded as a jazz pianist, as well as on trumpet, guitar, ukulele, banjos, mandolins, double bass and percussion.
Research group

I supervise students focusing on range of topics within the broad discipline of ethnomusicology, each contributing to knowledge on the practice and concept of traditional/folk and participatory musical genres in contemporary social, political and technological contexts. While my field-specialism is traditional musics of the British Isles (or North West European Archipelago, depending on your perspective), I welcome proposals that develop these themes in relation to any musical phenomena world-wide.

Current PhDs

Helen Gubbins: The Mediation of Irish Traditional Music in Public Broadcasting, 1970-94
Michael Walsh: A Celtic or national aesthetic? Flute playing in the Contemporary Asturian Folk Scene.
Andrew Kirkham: Contemporary Meanings of Non-Anglophone Blues Scenes.
Timothy Knowles: Boundaries and Belonging in Sheffield's Participatory Music Groups.

Completed

Shih Ying-Pin: Tradition in Motion-The Status and Identity of Amateur Beiguan Opera and Music Communities [Zidi] in Modern Taiwanese Society
Yeh Chiaying: The Revival and Restoration of Ryukyuan Court Music, Uzagaku: Classification and Performance Techniques, Language Usage, and Transmission.
Professional activities and memberships

Member of Faculty of Arts and Humanities
Executive Board Member of University Senate

Public engagement

A presentation of research findings to the All Party Parliamentary Group for the Folk Arts (Westminster)
Presentations at music festival industry conferences
Hosted industry-facing events attended by folk arts practitioners, educators and digital media professionals
"Public interview" events (with artists including Chris Wood, Sam Lee, Jim Moray, Rachel Unthank and the Winterset)
Narration of a collaborative concert with The University of Sheffield Folk Group and the Yorkshire Wind Orchestra

Radio interviews

BBC Radio 3's 'Music Matters' (on the topic of English Folk Music)

BBC Radio Sheffield (on the topics of St George's Day, and folk in Sheffield)

Voice of Russia, UK (on the Tate Britain's Exhibition 'British Folk Art')

Live performance

BBC Radio Sheffield's 'Breakfast' (with Nicola Beazley and Joss Mann-Hazell)

Consultant

BBC Radio 4: Singing Together: historical documentary presented by Jarvis Cocker

Filmed interview

English Folk (Short film by Chris Hardwick, premiered at Sheffield DocFest)