View details of some of our recent projects.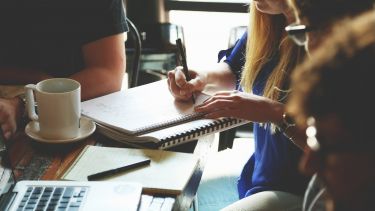 Off
DoSSIER (Domain Specific Systems for Information Extraction and Retrieval)
Leader: Professor Elaine Toms
Elaine Toms, Professor of Information Innovation and Management is one of the eight researchers from five EU countries to be awarded a Marie Skłodowska-Curie International Training Grant under the European Union's Horizon 2020 research and innovation programme.
The project, DoSSIER, will develop fundamental insights into how professionals comprehend, formulate, and access information in the workplace. We have seen the success of search tools in ordinary life, e.g. Google, Bing, but information findability in the workplace has not been so successful.
The project will hire 15 early career researchers who, in addition to participating in the work of the network, will undertake a PhD. Two of these projects are resident at SUMS.
Flagship institutes
The University's four flagship institutes bring together our key strengths to tackle global issues, turning interdisciplinary and translational research into real-world solutions.