Innovation in adult social care: Diane Burns contributes to a parliamentary report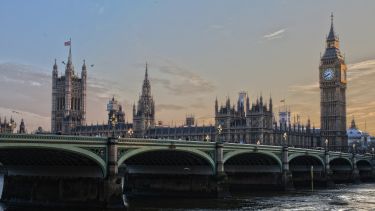 Drawing on findings from the ESRC Sustainable Care Research Programme funded study to investigate new models of homecare, Dr Diane Burns, Senior Lecturer in Organisation Studies, alongside colleagues Kate Hamblin and Cate Goodlad, contributed to a new parliamentary POSTnote about innovation in adult social care.
The UK Government's 2021 People at the Heart of Care white paper identified innovation as key to delivering 'outstanding quality' in adult social care in England. According to the Department of Health and Social Care, innovation is practices adopted by adult social care providers, local authorities and government, and people who draw on care and support to implement new models to solve problems. Innovation can include innovation in policy, service delivery and commissioning, in addition to technological innovation.
Written by Katherine Davis and Abbi Hobbs, the briefing gives an overview of innovation in adult social care and a summary of the types of innovation in the sector. It evidences the key barrier to and facilitators for innovation. It also presents lessons from the Covid-19 pandemic.
Read an overview and download the full report.
In addition to contributing to the parliamentary POSTnote, Diane Burns, with co-authors Cate Goodlad, Kate Hamblin and Karla Zimpel-Leal, has published a review of research into innovation in homecare. This review has revealed four innovation types: personalised fundings, operational models, workforce development and assistive technology.
The report is open access in the Health and Social Care in the Community Journal.
Flagship institutes
The University's four flagship institutes bring together our key strengths to tackle global issues, turning interdisciplinary and translational research into real-world solutions.