Professor Paul Crowther
Department of Physics and Astronomy
Professor of Astrophysics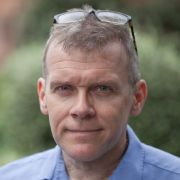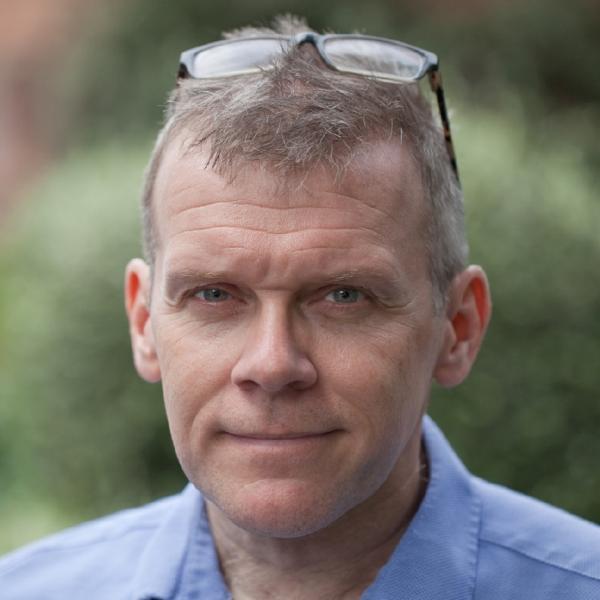 Profile

My research interests involve the study of the birth, life and death of the most massive stars in the universe. Such stars are rare, but dominate the ionising budget of galaxies and the energetics of young stellar populations.

My primary scientific goals involve in the study of late evolutionary phases of massive stars, notably Wolf-Rayet stars. This is achieved via ultraviolet to infrared observations with large ground- and space- based telescopes (e.g. VLT, HST), plus sophisticated analysis tools.

I have revised the observed stellar mass limit upwards, discovered the first super star cluster in the Milky Way and established the metallicity dependence of Wolf-Rayet winds.

I have presented 4 invited review papers at international meetings in the past 5 years, published over 190 journal papers including a review paper in Annual Review of Astronomy & Astrophysics.

Career history

PPARC postdoctoral research associate (1993-1998, University College London)
Royal Society University Research Fellow (1998-2003 UCL, 2003-2006 Sheffield)
Reader in Astrophysics (2005-2006, Sheffield)
Professor of Astrophysics (2007-, Sheffield)
Qualifications

Maths & Astronomy BSc (1986-1989, University College London)
Astrophysics PhD (1989-1993, University College London)
Research interests

Primary research interests involve the study of massive stars in a variety of environments. Lightweight stars, like our Sun, make up the overwhelming majority of stars in our galaxy and live a long and fairly peaceful life.

In contrast massive stars are very rare and live short intensive lives, after which they undergo core-collapse resulting in a supernova explosion.

Massive stars play a major role in the ecology of their parent galaxies since they dominate the ionising budget of most galaxies and inject kinetic energy via stellar winds and supernovae.

My primary focus involves the study of late evolutionary phases of massive stars, notably Wolf-Rayet stars. This is achieved via ultraviolet to infrared observations of young stellar populations in the Milky Way and other nearby galaxies using large ground- and space- based telescopes (e.g. VLT, HST), plus sophisticated analysis tools.

Notable highlights involve the upwards revision of the observed stellar mass limit, the discovery of the first super star cluster in the Milky Way (Westerlund 1), and establishing the metallicity dependence of Wolf-Rayet winds. My current research team involves PhD student Thaer Alkousa, RA Joachim Bestenlehner and honorary professor Andy Pollock is associated with the group.
Publications
Grants

Consolidated Grant for Sheffield astrophysics, STFC, £1.3m (2021-2024, CoI)
Consolidated Grant for Sheffield astrophysics, STFC, £1.0m (2018-2021, Col)
Consolidated Grant for Sheffield Astrophysics, STFC, £1.2M (2015-2018, CoI)
Consolidated Grant for Sheffield Astrophysics, STFC, £613K (2012-2015, CoI)
Massive Stars at early and late evolution at phases, PPARC, £155K (2006-2009, PI)
Astronomical Computing at Sheffield, PPARC, £28K (2006-2008, PI)
University Research Fellowship & Extension, Royal Society, £303K (1998-2006, PI)

Recent major telescope awards

A UV census of the sites of core-collapse supernovae, HST SNAP (Cycle 24, CoI)
The Tarantula - revealed by X-Ray's (T-ReX), Chandra, X-day Visionary Project (Cycle 15, CoI)
A massive star census of the starburst cluster R136, HST, 39 orbits (Cycles 19-20, PI)
VLT/FLAMES Tarantula Survey, VLT, Large Programme (CoI)
Teaching activities

Undergraduate taught modules (current)

PHY104 Introduction to Astrophysics

Undergraduate taught courses (recent)

PHY232 The Dynamic Interstellar Medium (until 2014/15)
PHY305 Stellar Atmospheres (until 2015/16)
PHY404 Star Formation & Evolution
Professional activities and memberships

Member of Royal Society URF appointment panel Ai (2014+, Deputy Chair 2016-2018)
Member of UK E-ELT Steering Committee (2009-2016)
Organizing Committee for IAU Commission 29: Stellar Spectroscopy (2012-2015)
Member of International Astronomical Union
Fellow of the Royal Astronomical Society
Member of the Institute of Physics

Departmental administration

Head of Department (June 2016-Jan 2017, Jan 2018-Aug 2022)
Director of Learning & Teaching (2012/13-2015/16)

University administration

Faculty Executive Board (Jan 2018-Aug 2022)
Member of Senate (2012/13-15/16, 17/18-2020/21)
Senate Learning & Teaching Committee (2019/20-2021/22)

Public engagement

Deep Sky Videos: Lead contributor from Sheffield to YouTube channel – www.deepskyvideos.com

Sounds of the Cosmos, Joint Director of music/science performance which premiered during Festival of the Mind 2014 and was presented at Sheffield Doc/Fest 2015 and Latitude Festival 2015 – pacrowther.staff.shef.ac.uk/sounds-cosmos.html

I have appeared on Channel 4 news, Sky TV news, BBC Radio 4 Today and the NHK (Japan) Cosmic Front documentary series. I regularly provide astronomy talks to primary and secondary schools and local amateur societies.