Professor Vik Dhillon
Department of Physics and Astronomy
Professor of Astrophysics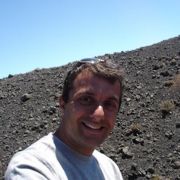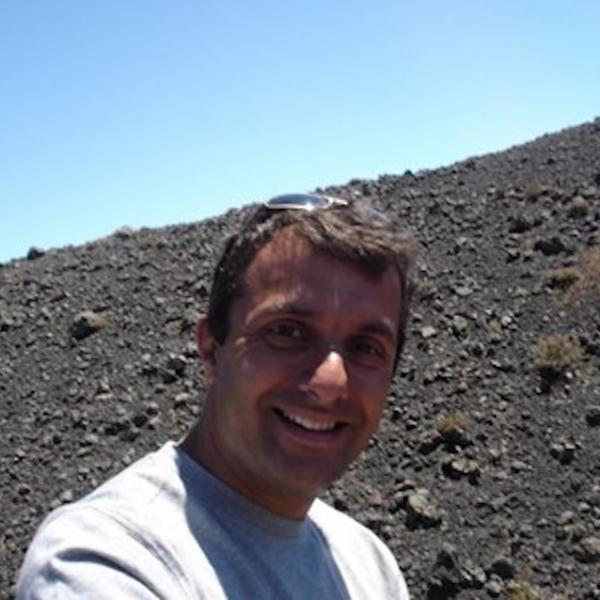 Profile

I am a Professor of Astrophysics in the Department of Physics and Astronomy at the University of Sheffield, and an Affiliated Researcher at the Instituto de Astrofísica de Canarias (IAC) on Tenerife.

Prior to moving to Sheffield in 1998, I worked at the Royal Greenwich Observatory, first at Herstmonceux/Sussex, then on La Palma, and finally in Cambridge.

I was awarded the Royal Astronomical Society Jackson-Gwilt Medal in 2013. From 2014-2019, I was an ERC Advanced Grant holder.

My primary research interests are in the field of close binary stars, in which at least one stellar component is a white dwarf, neutron star or black hole.

This work has led me and my collaborators to develop a series of high-speed cameras, ULTRACAM, ULTRASPEC and HiPERCAM, as well as a robotic telescope on La Palma, pt5m.

I am also interested in observing gravitational-wave sources in the Universe discovered by the LIGO Scientific Collaboration, most likely emitted by close binary stars.

My effort in this area is currently focused on the construction of GOTO, a wide-field survey telescope on La Palma that will search for electromagnetic counterparts to gravitational-wave transients.

Career history

Postdoctoral Research Fellow (1990-1992, University of Sussex)
Staff Astronomer (1992-1996, Royal Greenwich Observatory, La Palma)
Staff Astronomer (1996-1998, Royal Greenwich Observatory, Cambridge)
Lecturer/Senior Lecturer/Reader (1998-2007, University of Sheffield)
Professor of Astrophysics (2007-present, University of Sheffield)
Qualifications

Physics with Astronomy BSc (1984-1987, University of Sussex)
Observational Astrophysics DPhil (1987-1990, University of Sussex/Royal Greenwich Observatory, Herstmonceux)
Awarded the Jackson-Gwilt Medal in 2013 by the Royal Astronomical Society.
Awarded an Advanced Grant in 2014 by the European Research Council.
Awarded Affiliated Researcher status at the Instituto de Astrofisica de Canarias.
Research interests

My primary research interests are in the field of close binary stars, in which at least one stellar component is a white dwarf, neutron star or black hole.

This work has led me and my collaborators to develop a series of high-speed cameras, ULTRACAM, ULTRASPEC and HiPERCAM, as well as a robotic telescope on La Palma, pt5m.

I am also interested in observing gravitational-wave sources in the Universe discovered by the LIGO Scientific Collaboration, most likely emitted by close binary stars.

My effort in this area is currently focused on the construction of GOTO, a wide-field survey telescope on La Palma that will search for electromagnetic counterparts to gravitational-wave transients.
Publications

Show: Featured publications All publications

Featured publications

Journal articles

All publications

Journal articles

Chapters

Conference proceedings papers

Theses / Dissertations

Preprints
Grants

Consolidated Grant for Sheffield Astrophysics, STFC, £1.3M (2021-2024, PI)
European Research Council (ERC) Advanced Grant, 3.5Meuros (2014-2019, PI)
Consolidated Grant for Sheffield Astrophysics, STFC, £1.2M (2015-2018, CoI)
Consolidated Grant for Sheffield Astrophysics, STFC, £613K (2012-2015, CoI)
Teaching interests

PHY320: Nuclear Astrophysics
PHY326: Dark Matter and the Universe
Teaching activities

Undergraduate taught courses (recent)

PHY105 Observing the Night Sky (1998-2010)
PHY213 Stellar Structure and Evolution (1998-2014)
PHY217 Astronomical Techniques (2010-2014)

Projects/Field Trips/Year Abroad schemes

PHY319 Astronomy project (Field trip to La Palma)
NUL301 Industrial Experience (Year abroad on La Palma)
Professional activities and memberships

Head of the Astrophysics Research Group, University of Sheffield.
Past member of the STFC Astronomy Grants Panel (AGP), Projects Peer Review Panel (PPRP), Fellowships Panel, and the Panel for the Allocation of Telescope Time (PATT).
Past (ad-hoc) member of the STFC Particle Physics, Astronomy and Nuclear Physics Science Committee (PPAN).
Past member of the European Southern Observatory's (ESO) Observing Pro-grammes Committee (OPC).
Past member of the Instrumentation Working Group (IWG) of the Isaac Newton Group of telescopes (ING).
Past member of the Royal Astronomical Society Committee on Diversity in Astronomy and Geophysics (CDAG).
Member of the European Extremely Large Telescope (E-ELT) UK Steering Commit-tee.
Principal Investigator of ULTRACAM, ULTRASPEC and HiPERCAM.
Fellow of the Institute of Physics.
Chartered Physicist.
Fellow of the Royal Astronomical Society.
Member of the International Astronomical Union.
Member of the Steering Committee for the WEAVE Spectrograph on the William Herschel Telescope
Member of the Science Advisory Committee for the Isaac Newton Group of Telescopes
Chair of the Executive Board of GOTO (the Gravitational-wave Optical Transient Observer)

Public engagement

Deep Sky Videos: Contributor from Sheffield to YouTube channel – www.deepskyvideos.com
I also provide astronomy talks to local schools and amateur societies.