Our society is one of the best ways politics students can get to know each other, settle into student life and enhance their university experience.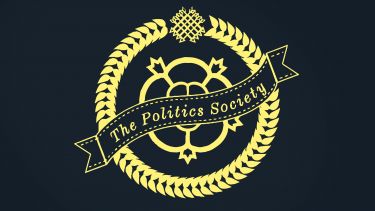 Off
---
Pocket Politics Podcast
Pocket Politics delivers honest discussions and quick education on politics and governance in the UK and internationally. Join us every Friday where we aim to talk and educate (with the help of academics and politicians...) on topics that span across current affairs, economics, political philosophy, and more!
We have previously collaborated with big names in the world of politics such as Lord David Blunkett, Jesse Norman MP, and former U.S. National Security official, Fiona Hill. The podcast is run by our members, if you're interested in being a part of a political podcast PolSoc could be the place for you.
---
PolSoc Paper
This PolSoc member run Blog is an opportunity for political writers to have a space and domain that is completely theirs. Any University of Sheffield student can contribute to our growing online paper and we welcome articles on a wide range of topics as long as it relates to politics! 
---
Talks
We partner with a variety of academics, professionals, and alumni to bring our members exciting and insightful talks and workshops.
Some of our most recent talks have been on topics such as 'Can the Conservative party survive?' from british political researcher and emeritus Professor Andrew Gamble and 'Politics, policy, and the prime minister' from former advisor to Gordon Brown, Professor Michael Jacobs.
---
Socials
We work with other political societies to ensure we are offering dynamic events that reach everyone on the political spectrum. Our social secretaries work to expand the activities on offer, from nights out and dance events to fancy dinners and sober socials with absolutely no drinking initiations!
---
Sports
We have a number of successful sports teams in the intramural leagues. Including Netball and Men's football and Women's Football, with both 6 aside and 11 aside teams. Whether you're a professional or a complete beginner, everyone is welcome to join the sport team of their choice. Plus each sports team organises their own socials!
---
Follow us on Social Media!
---
Committee 
President - Annabel Trevillion
Secretary - Laura Lazaro Monzon
Treasurer - Kristina Krusteva
Inclusions officer - Julia Kumar
Social Secretaries - Alfie Williams & Nuria Gordon
Events Secretaries - Mark Ormerod & Aimee Llewellyn
Political Events Secretaries - Laura Gilling & Emily Wright
Charity Secretary - Isaac Howarth
Volunteering Secretary - Vacant
Men's Football Secretaries - Jake Love & Benny Phillips
Women's Football Secretary - Eileen Andino-Munoz
Netball Secretary - Rebekah Patterson
Media & IT Secretary - Jake Dannatt
Alumni & Graduate Secretary- Vacant
Podcast Lead - Resh Thomas
Paper Editor - Josh Thory-Rao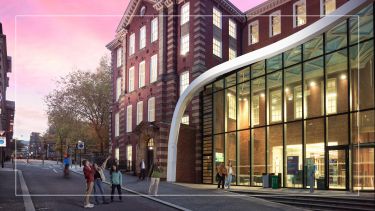 Visit us
Discover what sets Sheffield apart at our undergraduate open days on the Saturday 21 October or Saturday 18 November.