New report reveals voters still left in the dark about online campaigning in December's general election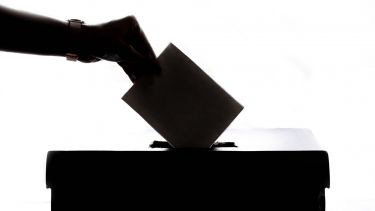 A new report from Dr Kate Dommett (University of Sheffield) and Dr Sam Power (University of Sussex), two of the UK's leading election finance academics, reveals a major rise in online spending during the 2019 general election – with little transparency over how it was used. 
Democracy in the Dark, commissioned by the Electoral Reform Society, highlights the fact that nearly a year after the election, official insights on spending returns are yet to have been published. Yet even when the official figures are released, lax reporting rules mean voters will be little wiser as to how campaigners were targeting their resources.  
For the first time, Dr Kate Dommett and Dr Sam Power estimate how much was spent on social media platforms by campaigners and parties during the election, and track the rise of non-party 'outriders'.  
The report also highlights the lack of information available in key areas around the digital campaign such as how much was spent on online, who was behind key election spending, how such messages were targeted, what they said –  and how voters' personal data was used to do it. 
Key findings include: 
In the six weeks before polling day in 2019, the Conservative Party raised more money in donations than all other parties combined during the same pre-poll period in 2017. But little information is available about any of the main parties' spending online or offline, not least in terms of how they targeted voters. 
Political party spending on platforms is likely to have increased by over 50 percent in 2019 compared to 2017, with around £6 million spent on Facebook and just under £3 million on Google by the three main UK-wide parties. However, social media giants' online ad archives – set up to provide a veneer of political transparency – are insufficient and often error-prone. 
The rise of the 'outrider': adverts placed by national parties constituted only a fraction of the total campaign spend. Voters are too often kept unaware of who is behind these opaque outfits. Sixty-four of these organisations registered in 2019 as a whole and 46 were registered after the election was (officially) confirmed on 29 October. 
In 2019 the Conservatives invested dramatically more in Google than other parties – roughly triple Labour's spend. 
According to new analysis of Facebook data, 88 UK organisations were listed as non-party campaign groups during the 2019 election. These groups placed 13,197 adverts at a calculated cost of £2,711,452. It is often difficult for voters to work out who is behind campaign material from a non-party actor.  
As such, it is currently 'exceedingly difficult' if not impossible to uphold the principles of the UK's foundational electoral legislation. 
While the government has already committed to legislating for digital imprints, it has thus far not set out a clear timeline as to its implementation.  
Dr Kate Dommett, co-author of the report, said: 
Action to update our electoral law to reflect the impact of digital technology is not only urgent, it's long overdue. This report sets out the clear impetus for change and shows the scale of the challenge we confront. Reflecting on the numerous recommendations that are already out there, we demonstrate the need to move beyond inquiries and begin to act.
Read the full report 'Democracy in the Dark'Read more on the Electoral Reform Society's website
Flagship institutes
The University's four flagship institutes bring together our key strengths to tackle global issues, turning interdisciplinary and translational research into real-world solutions.