The Politics and Sociology student working with Sheffield's 'Think and Do Tank' to protect the rights of Sheffield rivers.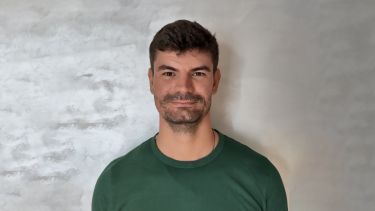 After securing a placement with the Sheffield based 'Think and Do Tank' Opus Independents through the University of Sheffield's Transforming and Activating Places programme, Alban became involved with projects such as the Universal Basic Income Lab Project and Learn Sheffield. Here he met James Locke, a director at the organisation. Upon discussing societal issues and environmental catastrophe the two decided to co-create a project dedicated to challenging society's anthropocentric view of the environment. By confronting the legal ownership model regarding the environment they aim to create a legal personhood framework for Sheffield rivers.
Granting a river legal personhood may sound strange but this approach has proven successful by indigenous communities in New Zealand with the Whanganui river in 2017. Inspired by this breakthrough Alban and James are working to extend the same legal rights to the River Don, a first for the UK.
This status would change the way stakeholders interact with the environment, such as supermarket chain Lidl who plan to build a new store over existing underground tunnels without uncovering the River Porter below. 
Alban says granting the river legal personhood "would establish the river and its ecosystem's right to exist, flourish and thrive, for the river to flow freely and have a natural water cycle".
Alban's roles within this project include handling the organisation and planning of the project, meeting weekly with Opus and James Locke, and contacting a range of specialists to discuss potential challenges and solutions. He also undertakes in-depth research into the rights of nature, legal personhood, and the challenges to the river's ecosystem.
Alban's work at Opus and his studies at University go hand in hand: 
I believe my work with Opus has refined my research skills which will be incredibly useful in my final year of university. Furthermore, the role has reminded me that attending university was the right decision as the knowledge attained can be applied practically.

Alban Krashi
His placement at Opus Independents was obtained through the University of Sheffield Transforming and Activating Places (TAP) programme, an Arts and Humanities-led exchange project for undergraduate students from widening participation backgrounds. During this programme the students undertake an enhanced three-week internship at a partner organisation in the UK where they work to positively impact communities and places. 
As well as building my graduate prospects, I will bring fresh perspectives to sectors in which I am currently under-represented.

Alban Krashi
Explore the University
Discover why Sheffield is the right choice for you at one of our open days or events.