Professor Andrew Baker
BSc (Bradford,) MA (Leeds), DPhil (Ulster)
Department of Politics and International Relations
Faculty Professorial Fellow in Political Economy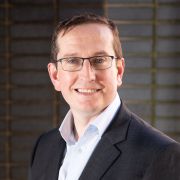 a.p.baker@sheffield.ac.uk
+44 114 222 1691
Elmfield Building
Full contact details
Professor Andrew Baker
Department of Politics and International Relations
Elmfield Building
Northumberland Road
Sheffield
S10 2TU

Profile

Andrew Baker is Faculty Professorial Fellow in Political Economy and joined the University of Sheffield as Professor in September 2016. Prior to this, Andrew spent 17 years at Queen's University Belfast where he was Reader in Political Economy (from 2011), and Director of Research (from January 2015) in the School of Politics, International Studies and Philosophy. He was also co-founder of the University's pioneer interdisciplinary research programme on Risk and Inequality.

From 2010-2015 he served as the senior managing editor of the Political Studies Association Journal, The British Journal of Politics and International Relations (BJPR). In this capacity he was a member of the PSA's publication sub –committee from 2009-2015. From 1995-1998, Andrew was a research officer in the School of Public Policy, Economics and Law, University of Ulster, where he also undertook his doctoral research under the supervision of Colin Thain, obtaining his DPhil in May 2000.

He has held visiting positions in the Department of Business and Politics, Copenhagen Business School, Autumn 2011, and at the centre for Governance and Public Policy, Griffith University Brisbane , Spring/ Summer 2014. He was also an Honorary SPERI Fellow University of Sheffield from 2012-2016, and is an Associate of the Centre for the Study of Globalisation and Regionalisation, University of Warwick.
Research interests

I work in the broad field of International Political Economy. My interests include the politics of economic ideas and knowledge, the political economy of change following financial and economic crises, the politics of macroeconomic policy and financial governance, financial sector power, alternative forms of financial and monetary organization, NGO campaigning on these issues, and the future of the global financial and monetary system.

I am the author of over 40 journal articles and book chapters on various aspects of international and comparative economic governance, and two books – The Group of Seven and Governing Financial Globalization. I'm currently working on a project on the political economy of macroprudential regulation, including finishing a book manuscript – Stabilizing the System? New Macroprudential Political Economy in the Twenty-First Century. I'm also involved in a funded INET project on central banking networks at Jackson Hole.

Some funding:

Current CI on an award of £70,000 from Institute of New Economic Thinking with Len Seabrooke and Eleni Tsingou (Copenhagen Business School) for a project on the Annual Jackson Hole Central Banking Symposim
Department of Employment and Learning and Office of First Minster and Deputy First Minister Northern Ireland award of £25,000 for G8 summit conference at Queen's University Belfast June 14 2013, Whitla Hall. "Prospects and Possibilities for the Lough Erne Summit: Tax, Trade, Transparency and Terrorism."
CI ESRC award with colleagues from the School of Law, Queen's University Belfast, Award Res-156-25-0033, amount £190,000- Regulatory Regime Change in World Financial Markets: The Case of Sarbanes-Oxley. Running from September 2005 – September 2008.
Six year grant from the Political Studies Association for the editing of the British Journal of Politics and International Relations, at Queen's University of Belfast, running from 01 August 2009 – 01 August 2015, total maximum amount £170,000 including Editorial Assistant Salary.
Publications

Journal articles

Chapters

Reports
Research group

I'm available to supervise students across a broad range of areas in political economy, but my specialisms are on the political economy of money and finance, the politics of economic and financial crises, the political usages and applications of economic ideas, the politics of central banks and technocracy, financial reform since the financial crash and questions of legitimacy. Below are some of the PhD students I have supervised.

Completed Thomas Pfister "The Changing Nature of Citizenship in the European Union: Implementing Gender Equality in the UK, Germany and Hungary." awarded 2007.
Completed Nicholas O'Brien "New Patterns and Trends in Irish Outward FDI: Evidence from China," awarded 2008 (D Gov)
Completed Adeeb Alafiffi "The WTO and the Politics of Economic Liberalization in UAE" awarded 2010.
Completed, Brendan Carey "Complex Multilateralism in Global Economic Governance: The case of India, South Africa and the G20." Awarded June 2013.
Completed second supervisor, Lucie Coley "The emergence of a European adult worker model (AWM). A solution to reconciling economic and social security for women?" Awarded June 2013.
Completed second supervisor Sarah Hamiduddian "Aid Transparency, Stake Holders and the BUSAN Process." Awarded Spring 2016
First supervisor Fabian Espejo "Columbian Paramilitaries and the Political Economy of Corruption and Capture."
Teaching activities

I have been teaching and convening a range of modules for 21 years. My approach to teaching involves fostering an interactive and inclusive learning environment, that is question led, encouraging students to raise and pose the right questions, and to formulate their own answers.

Political economy can sometimes appear an abstract and elite based phenomenon, but I always try to emphasise to students how it is all around us, shaping our everyday lives and how we encounter power and wealth, as well as our sense of justice and fairness. In this sense my modules generally emphasise how political economy is not a narrow technical enterprise, but relates to fundamental questions such as societal stability, legitimacy, inclusion, fairness, morality and distributions of influence, authority and financial resources.

In this sense, I have always taught political economy that emphasises how the economy and its governance, is central to contemporary politics and political debate, in other words a big P approach to Political Economy, with a focus very much on politics.

I have in the past used, online tools, videos and animation in my teaching to emphasise how module material is relevant to and relates to contemporary societal and media debate, while ensuring that this is appropriately historically informed.
Professional activities

Lead editor of the British Journal of Politics and International Relations a house journal of the Political Studies Association (PSA) of the United Kingdom 2010- August 2015. 2014 Impact Factor – 1.566, ranked 32/161 Political Science, 16/85 International Relations
Current member of the editorial board, Warwick Studies in Globalization Series, published by Routledge.
Former Editor of Queen's Papers on Europeanization
Convenor of pre G8 Summit Conference, with G8 Research Group University of Toronto, 14 June 2013. Queen's University, Belfast, ahead of the Lough Erne 2103 G8 Summit, Co. Fermanagh.
Keynote Speaker at Irish Congress of Trade Unions, Annual Congress, King's Hall, Belfast, January 2011
Advisory board member of the Northern Ireland Council on Voluntary Action (NICVA) Centre for Economic Empowerment.
Member of the Academic Peer Review Group of the Economic and Social Research Council (ESRC) and Department For International Development (DFID) Growth Programme.
Member of the Senior Peer Review College of the Economic and Social Research Council (ESRC) of the United Kingdom
Member of Chatham House-Atlantic Council Study Group on the G20 and the response to the financial crisis, Spring 2009, preparing a report presented to G20 Leaders ahead of the London G20 Summit.
Lead expert Consultant to Islamic Development Bank, International Monetary Fund, World Bank and Finance Ministries of United Arab Emirates, Saudi Arabia, Qatar, Bahrain, Kuwait and Sudan on proposal to establish an International Islamic Financial Policy Forum, paper presented "International Financial Apex Policy Forums: Why they Exist? How they Work?" Movenpick Hotel, 27-28 February 2008, Dubai.

Social media engagement

Piece on the G8 on SBS World News Australia
Evening Extra studio expert on the G8 BBC Radio Ulster, One hour broadcasts on 17 and18 June 2013.
Interviews for BBC1 Northern Ireland and UTV, BBC Radio Ulster, on G8 Summit at Lough Erne (numerous June 2013)
Interview on G8 Summit for China Central TV, screened, 18 June 2013.
10 minute BBC News 24 live interview on prospects for the G8, 17 June 2013.
Contributor to 4 hour G8 Talkback Special Radio Ulster, 17 June 2013
Platform piece in Belfast Telegraph on the Pre G8 Summit Conference, 14 June 2013.
Interview on G20 in Brisbane, Channel 7 News, Australia, 28 May 2013
Op ed piece in Belfast Telegraph, on Corporation Tax in Northern Ireland, 1 April, 2013.
Guest on 'Sunday Sequence' discussions on state intervention in the economy, BBC Radio Ulster, 31st March 2013
Guest on 'Seven Days' discussion on responsible capitalism, BBC Radio Ulster 22nd January 2012.
Commentary on London G20 Summit Communiqué, Wall Street Journal, 3 April 2009.
Panelist on panel discussion on London G20 Summit, BBC1 NI, Hearts and Minds, 2 April 2009
Interview on Financial Crisis and Post 9/11 US Economic Policy on Good Morning Ulster, BBC Radio Ulster, 28th October 2008
Feature articles on "The Financial Crisis and the new PPE degree at Queen's," in Irish Independent, Belfast Telegraph, and Irish News 28th October 2008