Professor Felicity Matthews
BA (Hons), MA (Distinction), PhD
Department of Politics and International Relations
Director of the White Rose Doctoral Training Partnership and Chair in Politics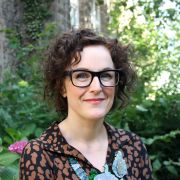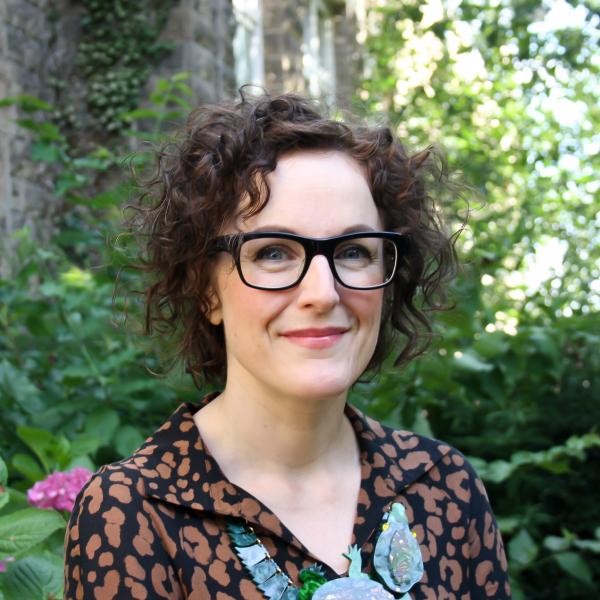 f.m.matthews@sheffield.ac.uk
Modular Teaching Village
Full contact details
Professor Felicity Matthews
Department of Politics and International Relations
Modular Teaching Village
Northumberland Road
Sheffield
S10 1AJ

Profile

Professor Felicity Matthews is the Director of the White Rose Doctoral Training Partnership, which brings together the Universities of Bradford, Hull, Leeds, Manchester Metropolitan, Sheffield Hallam, Sheffield and York to deliver cutting edge social science training to post-graduate researchers. She joined the University of Sheffield in 2012, and was promoted to Chair in 2021.

After completing her PhD in Politics at the University of Sheffield, Professor Matthews held a number of academic positions, including an ESRC-funded Post Doctoral Fellowship at the University of Exeter, a Leverhulme Fellowship at the University of Sheffield, and a lectureship at the University of York.  At the University of Sheffield, she has held a range of leadership positions, including Faculty Deputy Director for Learning and Teaching (2014-18), Faculty Director of Postgraduate Research (2021-22), and Director of the WRDTP (2022-present).  She was the co-editor of Policy & Politics between 2015-2020, and serves on the editorial advisory board of several journals.

Professor Matthews' research and teaching focus on exercise of power in the policy process, and the relationships that exist between government, parliament and citizens. 
Research interests

Felicity's research critically examines the exercise of power in the policy process, and the relationships that exist between government, Parliament and citizens, with specific geographical expertise in British Politics. She is particularly interested in the effects of constitutional rules and institutional norms, and the practice of policymaking on the formal 'frontstage' and informal 'backstage'. She has a broad and internationally-recognised research profile that encompasses a range of interrelated areas: executive politics; public administration; parliamentary studies; and, constitutional politics.  

Felicity has leveraged her research expertise to improve parliamentary practice and 'good governance' by working with a range of parliamentary committees and government bodies. Between 2018-19, she held an ESRC-funded Parliamentary Academic Fellowship. Working under the auspices of the House of Commons Petitions Committee, her research examines how Members of Parliament have engaged with the parliamentary e-petitions system that was established in 2015, and explored their views regarding the added value of such innovations in terms of democratic engagement, public trust and policy impact.
Publications
Research group

Governance and Public Policy Research Group
Teaching interests

Felicity's teaching is closely aligned to her research interests.  She has designed and taught numerous courses for undergraduates and postgraduates which have focused on the role and operation of government, British politics, policy-making and implementation. I work with students to develop theoretically informed but practice-focused responses to critical questions.

Her approach to teaching reflects her passion for the discipline, and she seek to enthuse students to engage in critical thinking about the way in which policy decisions are taken and implemented, the underlying institutional foundations of policymaking, and the distributive consequences in terms of 'winners' and 'losers'. To do so, she utilises a range of innovative teaching techniques, including research-based seminar tasks, real-time case studies, mock scenarios, videos and music.

Felicity welcomes applications from prospective doctoral students interested in pursuing research in her areas of interest. 
Professional activities and memberships

Advisory roles to public and parliamentary bodies:

Felicity is called upon by policymakers to give expert opinion. A range of parliamentary bodies have sought her advice, including the House of Commons Petitions Committee, the Public Administration and Constitutional Affairs Committee and the Committee on Standards in Public Life. Felicity has appeared before numerous parliamentary committees as an expert witness, and her oral and written testimony has been cited in several parliamentary reports. Between 2018-19, she held an ESRC-funded Parliamentary Academic Fellowship, which was hosted by the House of Commons Petitions Committee.  

Professional bodies:

Felicity has played an active role in major professional bodies, such as the Political Studies Association's Reaching Out Commission (2015-2016), and has convened several international conferences, such as Political Studies Association Annual International Conference 2015.  She was a member of the ESRC Peer Review College (2010-2018).

Editorships:

Between 2015-2020 Felicity was the editor of Policy & Politics, an internationally renowned journal in the fields of public administration and political science. She was also the editor of New Perspectives in Policy and Politics book series published by the Bristol University Press. She currently serves on the editorial boards of Commonwealth & Comparative Politics, and Policy & Politics.

External examination:

Felicity has served as the external examiner to universities including the University of Birmingham (2017-2021) and King's College London (2018-2022). She has acted as an examiner for numerous PhD candidates in universities worldwide.

Schools outreach, widening participation and education:

Felicity has supported numerous initiatives to engage the next generation of scholars, particularly those from under-represented backgrounds. She is a volunteer for 'Inspiring the Future' (2017-present), was an academic advisory member of Realising Opportunities (2018-19), and advised the AQA about changes to the A-Level curriculum (2013-15).
 
Media and Public Engagement

Felicity is an experienced political communicator and has made a significant contribution to the public understanding of the discipline. She have made over 130 international and national media appearances, with outlets including BBC Radio 4, BBC Radio 5Live, BBC World Service, BBC1, ITV, The Washington Post, and The FT. She has played leading role in the coverage of 'set piece' political events, including the 2016 EU referendum, the 2019 Conservative leadership campaign, the 2019 European Parliament election, and the 2017 and 2019 general elections. She welcomes approaches from producers and editors to discuss how she can support their reporting of political events.