Dr Jennifer Greenburg
BA, PhD
Department of Politics and International Relations
Lecturer in International Relations
Deputy Director of White Rose Doctoral Training Partnership Interdisciplinary Training Pathway in Security, Conflict, and Justice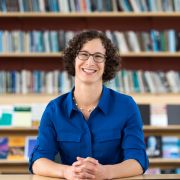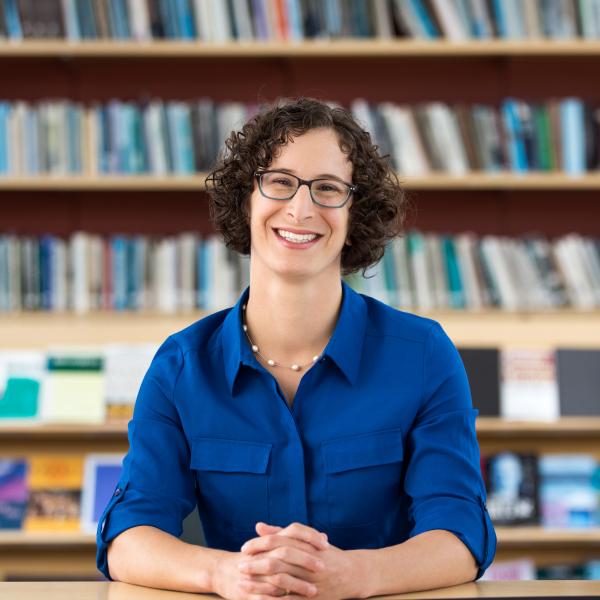 j.greenburg@sheffield.ac.uk
Modular Teaching Village
Full contact details
Dr Jennifer Greenburg
Department of Politics and International Relations
Modular Teaching Village
Northumberland Road
Sheffield
S10 1AJ

Profile

I am a feminist political geographer working on areas of war, gender, and humanitarianism. As an interdisciplinary scholar, I teach and research at the overlapping boundaries between the fields of feminist international relations, political geography, and critical military studies. Using ethnographic and historical methods, I study how US militarism is geographically and historically entangled with the politics of humanitarianism and international development. In asking about this entanglement, I am interested in how race and other forms of social difference are produced through securitized terrains. I have conducted research observing US military trainings to understand how the military's enlistment of development as a counterinsurgency weapon in the post-9/11 era produced sweeping changes in military gender relations. Another dimension of my work is grounded in Haiti, where I am concerned with the violence and securitized legacy of humanitarian interventions. I have pursued this question of "humanitarian violence" in Haiti by studying the first US occupation of Haiti from 1915 to 1934, UN interventions and peacekeeping in the 1990s and 2000s, the 2010 earthquake response, and the ties that bind Haiti to the United States more broadly. 
Qualifications

I hold a PhD in Geography from the University of California, Berkeley and have held fellowships at Stanford University and the Watson Institute for International and Public Affairs at Brown University.
Research interests

As a US-trained scholar interested in postcolonial geographies and the politics of difference, my research agenda has been fundamentally shaped by the post-9/11 wars. Driving my research is a desire to better understand the forces that animate permanent war, toward the aim of imagining a less violent future. I pursue this research agenda in several directions. My first book, At War with Women: Military Humanitarianism and Imperial Feminism in an Era of Permanent War (Cornell University Press, 2023), reveals how post-9/11 politics of gender and development have transformed US military power. This book draws on ethnographic observations of US military trainings that weaponized development as a counterinsurgency weapon during the Iraq and Afghanistan Wars. This weaponization of development relied on new forms of women's military labour as the military assembled all-female counterinsurgency teams to access Afghan and Iraqi households. These teams were drawn into combat during a time when women were technically banned from direct assignment to ground combat units. At War with Women challenges liberal feminist narratives that justified the Afghanistan War in the name of women's rights, and celebrated women's integration into combat as a victory for gender equality. I examine how women were incorporated into combat through emotional labour deployed to "calm" and "soothe" war's victims. Military uses of emotional labour reinforced gender essentialisms as female counterinsurgency teams represented themselves as global ambassadors for women's rights. Drawing on ethnography of military trainings, interviews with female counterinsurgents, and archival research into the colonial histories on which post-9/11 military doctrine was based, this book provides an analysis of US imperialism that keeps the present in tension with the past, clarifying where colonial ideologies of race, gender, and sexuality have resurfaced and how they are changing today.

Another dimension of my research focuses on related questions of security and humanitarian politics in Haiti. For the past decade I have worked on research projects ranging from contemporary peacekeeping to the first US occupation of Haiti from 1915 to 1935 to the history of Haiti's policing apparatus. My second book project emerges from this longstanding interest in the historical and geographical relationship of Haiti to the United States. Humanitarian politics in Haiti questions the way in which humanitarian studies has largely conceptualized humanitarianism as a reaction to violence, rather than as formed through it. My current research project, Humanitarian Insecurities, is a response to this conceptual gap and its material stakes in Haiti, asking how a continuum of military-police violence has shaped humanitarian institutions in Haiti. Humanitarian Insecurities unravels this tangle of securitized and humanitarian interventions in Haiti, with an eye to the global value of developing a more rigorous conceptual understanding of how humanitarianism is produced through its relationship to violence. Concretely, this takes the form of asking how a securitized logic informs the way in which UN organizations decide to allocate humanitarian resources such as water or shelter. I am also conducting archival research on how the US Marines established a security apparatus in Haiti in the early twentieth century that informs how we might better understand security and insecurity today. 
Publications

Books

Journal articles

Chapters

D/developments after the war on terror In Chari S, Hunter M & Samson M (Ed.), Ethnographies of Power Working Radical Concepts with Gillian Hart (pp. 143-162). Johannesburg: Wits University Press.
Research group

I welcome PhD supervision enquires from students interested in war, US militarism, gender, race and the politics of difference, postcoloniality, and Haiti.
Teaching activities

At the University of Sheffield, I teach courses on feminist and decolonial approaches to international relations, political violence, and humanitarian politics. Before this, I taught courses on war and society, race and the politics of difference, and postcolonial geographies. I currently convene the modules "Political Violence" and "Sex, Race, and Death - Feminist Perspectives on War, Violence and (In)Security." 
Professional activities and memberships

I am a contributor to the Costs of War project at Brown University, where I have written research papers directed at policy and media audiences on veterans, sexual violence, and gender inequality in the context of the post-9/11 wars. I am an active member of the Haitian Studies Association and the Association of American Geographers. In an effort to provide a better understanding of Haiti beyond the headlines, I have written for outlets such as Responsible Statecraft and the Society for Cultural Anthropology's Hot Spots Editor's Forum.