Dr Jonathan K Gamu
Department of Politics and International Relations
Lecturer in International Politics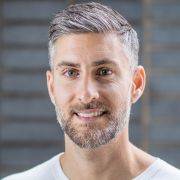 j.k.gamu@sheffield.ac.uk
+44 114 222 1668
G62, Elmfield Building
Full contact details
Dr Jonathan K Gamu
Department of Politics and International Relations
G62
Elmfield Building
Northumberland Road
Sheffield
S10 2TU

Profile

I joined the department in September 2018 as a Lecturer in International Politics. Prior to my post in Sheffield I was a Brazilian National Postdoctoral Fellow at the Institute for International Relations at the University of Brasilia. I completed my PhD in 2017 at the University of British Columbia, Canada where my research analyzed the local political economy of social conflict around "responsible" mining operations in the Andean highlands of Peru.
Research interests

Broadly, my research scrutinizes the intersection of corporate power, market-based modes of natural resource management, and the environmental politics of violence in the global South. Specifically, I am interested in understanding how new and emerging modes of transnational environmental and conflict governance, including corporate social responsibility, supply chains, and multi-stakeholder initiatives, are affecting the dynamics of contentious resource politics in peripheral local spaces.

To date, most of my empirical research has focused on the global extractive industries sector, analyzing how multinational mining corporations are utilizing community engagement and sustainability programming to shape and manage diverse mobilizations "from below." I use political economy as a lens for understanding how the structures and institutions that promote and manage the globalization of the economy are legitimizing corporations and markets as agents of governance, who also, problematically, manage the social and environmental impacts of production.

While my work is housed within disciplinary subfields of international relations, global environmental politics, and international political economy, whenever possible, I aim to draw upon in-country or local-level fieldwork to place into sharper focus the tensions and ambiguities between global and local.
Publications