Dr Lisa Stampnitzky
Department of Politics and International Relations
Lecturer in Politics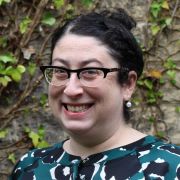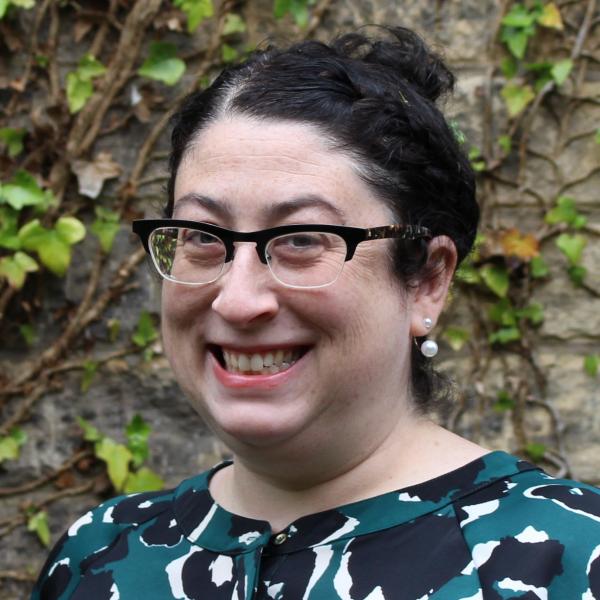 l.stampnitzky@sheffield.ac.uk
+44 114 222 1701
Modular Teaching Village
Full contact details
Dr Lisa Stampnitzky
Department of Politics and International Relations
Modular Teaching Village
Northumberland Road
Sheffield
S10 1AJ

Profile

Lisa Stampnitzky joined the department as Lecturer in September 2015. She completed her MA and PhD in Sociology at the University of California, Berkeley, and has held research fellowships at Oxford, Harvard, Ohio State, and the European University Institute. From 2012-2015 she was Lecturer on Social Studies at Harvard University.

Dr Stampnitzky's principal research interests lie at the intersection of knowledge, violence, and power, with a particular focus on the production of popular and expert knowledge about war, terrorism, and human rights.
Research interests

My research analyzes how understandings of state and non-state violence are politically, socially, and historically constructed.

My first book*, Disciplining Terror: How Experts Invented "Terrorism" (Cambridge University Press, 2013), addresses the question of how the contemporary concept of "terrorism" took shape. Through a multi-method study, drawing on historical research, network analysis, and interviews with experts in the field, I establish how both "terrorism" and terrorism expertise were socially and historically constructed. I argue that acts that we now call terrorism, such as hijackings and assassinations, were previously understood through a completely different framework: that of insurgency committed by rational strategic actors.

However, as I show, over the course of the 1970s and 1980s, understandings of political violence was overtaken by a new discourse of "terrorism." I find that this transformation was effected through the emergence of a new arena of expertise spanning universities, think tanks, and state agencies. Although popular commentators in the wake of 9/11 often declared that the war on terror represented a sharp break with prior American foreign policy, my book shows that the war on terror built on a set of cultural frameworks about the problem of terrorism that had taken shape since the 1970s.

My current book project, How Torture Became Speakable, aims to explain the puzzle of why the post-9/11 war on terror has been characterized by the open justification of practices that violate human rights norms, such as torture and assassination. While the literature on human rights predicts that states will sometimes fail to abide by the norms they rhetorically affirm, it is expected that this will manifest as hypocrisy, rather than open defiance of such norms. The puzzle, then, is why the US has chosen to openly justify the practices of "harsh interrogation" and "targeted killing," rather than rely on a strategy of denial.

Drawing on published memoirs and declassified documents recounting debates on torture and assassination in the Bush and Obama administrations, this project aims to understand the shifting construction of the boundary between the speakable and the unspeakable in moral and political discourse. I argue that this brazenness is best understood as a strategic response to a context in which secrecy and denial have become less practicable than in the past, and, paradoxically, that this shift is due in large part to the rise of the very norms and institutions of human rights themselves.

*Disciplining Terror has been awarded the 2015 Francesco Guicciardini Prize for Best Book in Historical International Relations from the International Studies Association; the 2015 International Political Sociology Book Award from the International Studies Association; and the 2012 President's Book Award from the Social Science History Association.
Publications

Books

Journal articles

Chapters

Book reviews
Research group

I am happy to supervise in areas related to security studies, political sociology, and American politics. I am particularly keen to hear from research students focusing on:

The intersections of knowledge, violence, and power.
The politics of expertise.
Historical and sociological approaches to politics and the state.
Terrorism and the war on terror.
The politics of human rights.

I am currently supervising the following students:

Madlen Nikolova - 'Terrorism Expertise and Judicial and Legislative Practices in Bulgaria'.
Thomas Ormson - 'Military Ethos Initiatives, Counter-terrorism and the Rise of a Youth-based "Vulnerability Discourse" in Great Britain.'
Michael Livesey - 'No such thing as political violence' a study of the British state's urge to monopolise 'politics' in the Northern Irish Troubles.
Chidubem Mogbulu 'Recycled policies: A genealogical tracing of the PREVENT strategy.'
Grants

Dr Stampnitzky's work has been funded by a Leverhulme Research Fellowship.
Teaching activities

My teaching aims to connect social and political theory with "real world" problems. Through making these connections, we can both critically evaluate theory and existing scholarship, and use scholarly frameworks to advance our understanding about the (often tumultuous) state of the world we find ourselves living in.

I teach the following modules:

POL3033: Legitimate and Illegitimate Violence
POL6614: Terrorism and Political Violence
Professional activities and memberships

Dr Stampnitzky has provided commentary for a number of media outlets, including Sky News, BBC Radio 5 and Democracy Now!