Dr Matthew Wood
PhD, FRSA
Department of Politics and International Relations
Senior Lecturer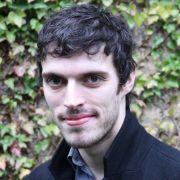 m.wood@sheffield.ac.uk
Elmfield Building
Full contact details
Dr Matthew Wood
Department of Politics and International Relations
Elmfield Building
Northumberland Road
Sheffield
S10 2TU

Profile

I am interested in how effective policy and democratic governance is possible in an age of distrust and disillusionment in politics. I have published ESRC-funded research on the delegation of policy decisions to technical expert agencies, and related issues of accountability, trust, transparency, reputation, depoliticisation and legitimacy. My first monograph Hyper-active Governance, with Cambridge University Press, argues that an inclusive approach to expertise within delegated agencies is the best way to ensure effective and democratic governance. I have also published in leading international journals, including Public Administration Review, Regulation & Governance, and Public Administration, and I was awarded the Harrison Prize for best article in Political Studies in 2016. Methologically, my work is engaged and co-produced with users, and ranges from ethnographic research in working class communities, to surveys of elite agency CEOs. I am currently writing a book about how to mend governance relationships in the EU following Brexit, funded by the ESRC project Health Governance After Brexit.
Qualifications

PhD in Politics, University of Sheffield, 2014.
Research interests

My current research interests include the politics of Brexit and its impact on political legitimacy in European governance; the role of technology and algorithms in managing governance problems, particularly in global urban cities. I am especially keen to supervise students interested in these themes in the fields of health and environmental governance.
Publications
Grants

PI, ESRC Future Leaders Fellow, 2015-18; CI, ESRC Health Governance After Brexit: Law, Language and Legitimacy.
Teaching interests

My teaching proceeds from the idea that students are becoming young researchers and should hence learn the logic and process of doing research in Politics. All of my modules are structured like mini-research projects, that proceed from conceptual and theoretical discussions, to debating methods and methogology, and then researching and analysing data. I have been nominated twice for prizes in the Students Union teaching awards.
Teaching activities

Level 3: Anti-politics and Democratic Crisis; MA: Democratic Governance in the Twenty-first Century.
Professional activities

Trustee of the UK Political Studies Association, 2017-18.
Supervisions

Hasrul Hanif 2017-present.