Amna Kaleem
Department of Politics and International Relations
PhD research student/Graduate Teaching Assistant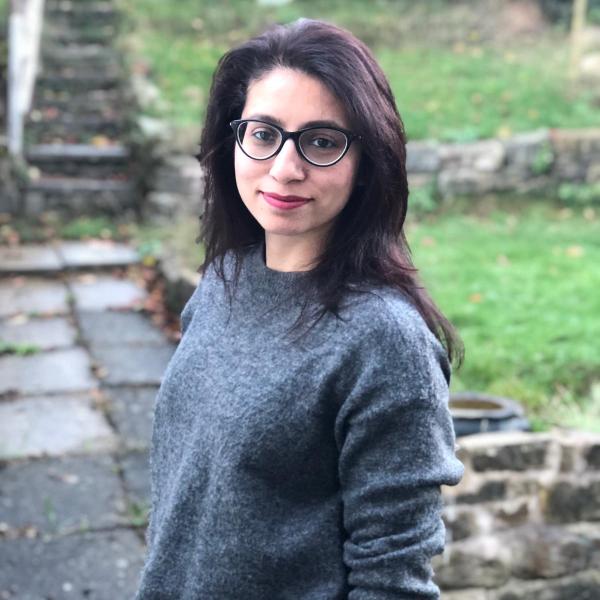 a.kaleem@sheffield.ac.uk
Elmfield Building
Full contact details
Amna Kaleem
Department of Politics and International Relations
Elmfield Building
Northumberland Road
Sheffield
S10 2TU

Profile

Amna Kaleem has received the ESRC Doctoral Studentship to conduct research on the British government's Prevent Strategy and its impact on citizenship and civic duty. Amna is interested in studying the implementation of this policy by employing neoliberal governmentality as an analytical frame. Through her doctoral research, she aims to explore how this counter-terrorism policy is securitising citizenship by reshaping the norms of civic behaviour and altering the parameters of citizenship practice.

Prior to her PhD studies at the Department of Politics, Amna completed an MA in Social Research with Distinction as part of the ESRC 1+3 programme and an MA in Global Security with Distinction at the University of Sheffield. She also holds a BA (Hons) and MA in International Relations from the University of Karachi, Pakistan.

Amna is a co-convenor of the International Relations Group at the Department of Politics and International Relations. She is also on the editorial board of Global Policy: Next Generation. She has previously worked as a sub-editor, multimedia journalist, and project manager in Pakistan and the UK.
Qualifications

BA (Hons), International Relations, University of Karachi, Pakistan
MA, International Relations, University of Karachi, Pakistan
MA, Global Security, University of Sheffield
MA, Social Research, University of Sheffield
Research interests

Thesis working title: Securitised Citizenship: Exploring the limits of civic agency within Prevent

Supervisors: Dr Ross Bellaby, Dr Anastasia Shesterinina

Funding: ESRC Doctoral Studentship

Brief summary: Amna's research aims to explore the emergence of new civic norms and citizenship practices under the Prevent Strategy. To understand how the diffusion of counter-terrorism monitoring within civic acts is changing, this project will focus on the implementation of Prevent by citizens within local authorities, health, and education sectors. By centring on the experiences of citizens who are tasked with conducting counter-terrorism monitoring under the sector-specific Prevent Duty, this research will explore whether there is resistance or compliance or if Prevent is yielding a spectrum of responses ranging from reluctant compliance to conscious resistance.

Research Interests:

Critical Terrorism Studies
Countering Violent Extremism
Radicalisation
Governmentality
Qualitative methods
Discourse analysis
Publications

Journal articles

Chapters
Grants

Economic and Social Research Council, 1+3 Doctoral Scholarship, 2017 - 2021
Teaching activities

POL117 Introduction to International Relations, Department of Politics and International Relations

POL230 Contemporary Security Challenges, Department of Politics and International Relations

POL223 Contemporary International Relations Theory, Department of Politics and International Relations

SMI607 Principles of Research Design, Sheffield Methods Institute
Professional activities and memberships

Editorial Board - Global Policy: Next Generation

Co-convenor - International Relations Group, Department of Politics and International Relations