Studying Politics, Governance, and Public Policy in the UK
MA Politics, Governance, and Public Policy
"Overall, I feel that this degree has equipped me with the necessary knowledge and skills to be successful in a career as a policy analyst. I am excited to explore career opportunities in this field and contribute to policies that address the complex challenges faced by our society."
---
Why did you choose to study Politics, Governance, and Public Policy?
I have always been interested in understanding how societies function and how decisions are made at the highest levels of government. Politics and governance are fundamental to understanding how power operates and how individuals and groups can influence change within their communities. Overall, I believe that studying Politics, Governance, and Public Policy is an important way to learn how to effect positive change in the world. 
Did you study Politics before you came to Sheffield?
Some people might choose to study politics at the graduate level even if their undergraduate degree was not directly related to politics. This was the case for me as well, as I initially studied mass communication at both the undergraduate and master's level.
Studying mass communication gave me a new perspective on life and equipped me with skills to analyse and think critically about the world around me. I learned how to read between the lines and understand how the political atmosphere shapes our society. This exposed me to the different problems that India and the world are grappling with, which is what got me interested in politics. I realised that public policy was a way for me to make a difference and be influential in creating change for my country.
---
---
Why did you decide to study in the UK?
I chose to study in the UK because of its reputation for offering high-quality education and a diverse student community. When researching universities, the University of Sheffield stood out to me for its strong reputation for development courses and research, and its commitment to sustainability and social responsibility. It has consistently been ranked among the top universities in the UK and worldwide. The University of Sheffield has a welcoming and friendly atmosphere that made me feel at home. Sheffield has a large student population, and this contributes to the city's friendly and vibrant atmosphere. As an international student, I found that the locals were very welcoming and helpful, which made it easier for me to settle into the new environment.
How is studying in the UK different from where you studied before?
I have previously studied in India and UAE and studying in the UK is different from studying in these countries in several ways. In the UK, the teaching and learning style is more interactive, student-led, and research-oriented. Students are expected to be more independent and take greater responsibility for their learning. Class sizes in the UK are smaller compared to India and the UAE and are much more diverse than India and the UAE. Students from all over the world come to the UK to study, and this creates a dynamic learning environment with diverse perspectives.
---
---
Are you enjoying the course so far?
I am thoroughly enjoying my course so far. I find the modules to be engaging and thought-provoking. In the first semester, I took Understanding Politics and Analysing the Policy Process, which gave me a comprehensive understanding of the theoretical aspects of politics and various approaches to policy making. These modules helped me develop the skills to approach policy analysis and research.
In the second semester, I am taking Feminist and Decolonizing Approaches, Wellbeing in Politics, and Research and Dissertation. I find the Wellbeing and Feminist modules to be my favourite as they allow me to explore new perspectives on politics and policymaking. The seminars and lectures are well-organised and provide a stimulating learning environment. The tutors are supportive and always ready to help with any queries.
What are your plans for after you finish your course?
After completing my course, I plan to pursue a career in the policy field, specifically as a policy analyst. I believe that the skills and knowledge I have gained from my Public Policy degree will be very valuable for this career path. This degree has provided me with a deep understanding of the policy process, including how policies are developed, implemented, and evaluated. I have also developed strong analytical skills that will allow me to critically evaluate policies and identify areas for improvement. I am excited to explore career opportunities in this field and contribute to the development of effective policies that address the complex challenges faced by our society.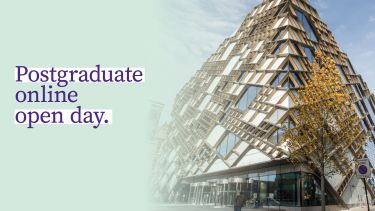 Postgraduate online open day
Book your place at our online open day on Wednesday 26 April to find out more about postgraduate taught study at the University of Sheffield.