The Department of Politics and International Relations at the University of Sheffield is home to one of the largest contingents of environmental politics scholars in the country, who are united by concerns about global environmental change.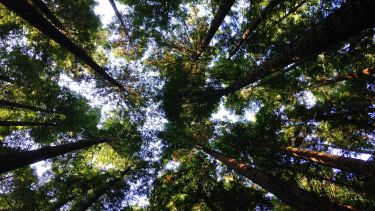 Off
Our research areas
We are a pluralistic and inter-disciplinary research group with cross-cutting interests that allow us to bring to bear frameworks from across the discipline of politics and beyond.  Our research spans political ecology, animal rights, and environmental policy-making and governance.  We study specific issues areas and focus on a range of actors including formal political institutions and organisations, non-governmental activists and corporate interests.  
Our research has a global reach with members of the team focusing inter alia upon Africa, South America, Europe and Asia
---
Interdisciplinary research
Our research is interdisciplinary in nature; and many of us have backgrounds and close connections with Geography, Philosophy and Sociology. We have close ties with a range of international environmental NGOs and policy-makers, and we are strongly linked with colleagues across the University of Sheffield, such as those in the Grantham Centre for Sustainable Futures, the Sheffield Institute for International Development, The University of Sheffield Sustainable Food Futures and the Sheffield Animal Studies Research Centre. 
---
Projects
The BIOSEC project is led by Professor Rosaleen Duffy and critically examines the growing inter-relationships between biodiversity conservation and security. 
Concerns about rising rates of poaching and trafficking of wildlife are changing approaches to conservation, such that it is now often described as a security threat. The BIOSEC project seeks to develop a better understanding of the implications of shifting towards more security-orientated approaches. 
Professor Charlotte Burns is co-chair of the Brexit and Environment network, which brings together academic analyses of the implications of Brexit for UK and European environmental policy-making. 
Food Justice and Animals: Feeding the World Respectfully - Principal Investigator Dr Josh Milburn 
This project funded by the British Academy engages with  the place of animals in a just food system. One argument suggests that if we take the worth of animals seriously, then our food systems have to be vegan. This project argues that justice for animals does not necessitate a vegan state. The just state could source animal products by establishing 'cellular agriculture' (lab-grown meat and related technologies), by farming invertebrates, and by reconceiving farmed animals as workers. Meanwhile, contemporary arable agriculture can be deeply harmful to animals, and warrants critique of its own. Severing the link between justice for animals and veganism offers opportunity for reconciliation between animal advocates and their critics, who contend that a vegan world is one bad for meat-eaters, the hungry, and workers. This project will show that a just world for animals could be one with ample nutritious food and many humane jobs. We can have our cow, but eat her too.
'Sustainable' Development and Atmospheres of Violence: Experiences of Environmental Defenders - Dr Judith Verweijen
Worldwide almost four environmental defenders are killed per week for taking a stand against environmental destruction and land dispossession. This project explores how environmental and land defenders in six different countries experience violence, and why they continue to fight despite the risks they face. By understanding the actors involved and the processes leading up to violence, we hope to be able to work towards mitigating and preventing the threats to which environmental defenders are exposed.
---
Staff
George Iordachescu
Hannah Lambie-Mumford
Anh Vu
PhD Scholars
George Asiamah
George Coiley
Hannah Dickinson
Flagship institutes
The University's four flagship institutes bring together our key strengths to tackle global issues, turning interdisciplinary and translational research into real-world solutions.