The International Relations Research Group is interested in a wide variety of cutting edge, topical issues, theories and approaches and focusses on developing new and creative research methods. Much of what we do is 'critical' and intersects the disciplines of International Relations and Sociology.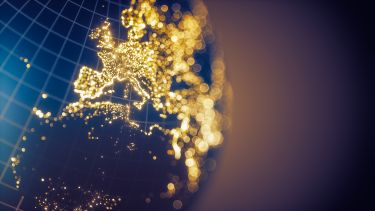 Off
Our research areas
We are particularly interested in reflecting on the identity of the discipline and identity-issues that inform world politics. Many of us focus on social practices and the constiution of subjectivity and identity, in additon to interrogating the assumptions and framings that have traditionally defined the discipline and led to the exclusion of important issues surrounding gender, race and class. Overall we seek to apply all of this to understanding and explaining the wider 'real' world in all its complexity.
The International Politics Research Group has expertise in the following areas:
Borders/bordering and empire
Creative research methods
Critical security and military studies
Decolonial thought and post-colonial critique of Eurocentrism
Everyday practices and norms in the international system
Global governance and resilience
Global governmentality and hegemony
Global politics of health and new security challenges
Governmentality
Human rights
International intervention and peace building
Knowledge production and war
Law and war/violence
Marxist and non-Eurocentric approaches to the Middle East
Non-Eurocentric historical sociology
Political ecology and global environmental governance
Politics of intimacy
Postcolonial, feminist and Queer theory
Sexual and gendered violence
Sociology of knowledge and expertise
Surveillance and the ethics of intelligence
The War on Terror
Torture
Violence and the liberal state
---
Projects 
Biodiversity and Security: (BIOSEC) Understanding Crime, Illegal Wildlife Trade and Threat Finance

Resilience policymaking in Nepal: giving voice to communities

Improbable Dialogues: Participatory Research as a Strategy for Reconciliation

Exploring the longterm consequences of sexual violence in armed conflict
Flagship institutes
The University's four flagship institutes bring together our key strengths to tackle global issues, turning interdisciplinary and translational research into real-world solutions.