All books listed below will be available in the University library. You may also be able to buy them second-hand, and the student Politics Society runs a second-hand book stall once term starts. You are under no obligation to purchase any of these books in advance of you starting your course.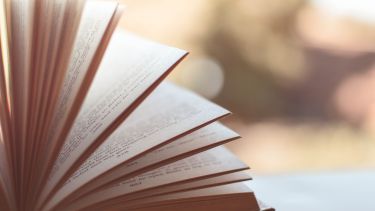 British Politics
Documentaries:
Books:
Andrew Hindmoor, 12 Days that made Modern Britain (Oxford: Oxford University Press, 2019)
Andrew Hindmoor, What's Left Now? The History and Future of Social Democracy (Oxford: Oxford University Press, 2018)
---
Analysing Politics
Books:
'Politics: Why it Matters' by Andrew Gamble (2019)
Heywood, A. (2013) Politics (Basingstoke: Palgrave Macmillan). An introductory-level textbook that is frequently used in pre-University education. May provide a useful background for some topics. 
Runciman, D. (2014) Politics: Ideas in Profile (London: Profile). An excellent introduction to politics that covers many of the module themes. An excellent choice to read before the module starts.
Articles: 
---
Introduction to Western Political Thought
This module is based on classic texts, such as:
Plato: Crito
Plato: The Republic
Niccolò Machiavelli: The Prince
Thomas Hobbes: Leviathan
Jean-Jacques Rousseau: The Social Contract
Edmund Burke: Reflections on the Revolution in France
Mary Wollstonecraft: A Vindication of the Rights of Woman
John Stuart Mill: Utilitarianism and On Liberty
Hannah Arendt: On the Origins of Totalitarianism
Frantz Fanon: The Wretched of the Earth    
---
Introduction to Global Political Economy
Books:
Andre Broome, Issues and Actors in the Global Political Economy (London: Red Globe Press, 2014). An excellent introduction to IPE and the core themes in the module. 
Articles: 
---
Introduction to International Relations
Books:
Articles: 
Follow the latest issues and debates via these IR related websites:
---
Introduction to Comparative Politics
Books:
Articles:
If you are interested in how comparative politics can help us understand government responses to Covid-19. Here are some blog-style articles:

Websites: 
https://www.v-dem.net/en/ A project that examines how countries are becoming more authoritarian over time. There are a few videos and reports that will be of interest for potential students.