How International Relations led me to become a Sky News Reporter

Olive Enokido-Lineham
News Reporter, Sky News
BA International Relations and Politics
2020
"The course deepened my curiosity to learn more about current affairs and what's going on in the world."
What has been your career path since graduating?
After graduating with a BA degree in International Relations and Politics,  I freelanced as a journalist, writing for publications including gal-dem and Huffpost. Soon after, I decided to do a six-month journalism diploma which was funded by a diversity scheme in the industry. I then started working in broadcast at Times Radio and Sky News, where I am now. Although 2020 wasn't the easiest time to graduate, I knew what I wanted to do and so I had to find a way to make it work!
What sort of stories do you cover?
In my current job, I work on a variety of UK and international stories, ranging from breaking news to longer feature-style pieces. Some of these range from interviews with Ukrainians stuck in war, to the Texas school shooting and how the cost of living crisis is affecting domestic abuse survivors.
How did studying International Relations and Politics help you on your path to this career?
The course deepened my curiosity to learn more about current affairs and what's going on in the world. It's also given me a good understanding of global politics and how governments and the international community operate. 
What was your favourite topic to study during your time here?
My favourite module to study focused on the Middle East and was one of my optional modules in my final year. I really enjoyed how it scrutinised the Western perceptions of the Middle East, how these were constructed and how theories about the region have shaped policy and conflicts we see today. It also discussed how the media has influenced this narrative and made us reflect on the importance of terminology and language.
During your time at university, did you get involved in any extracurricular activities or opportunities?
Lots! I took part in the girls Politics football team and got involved with the student newspaper. I think it's important to set yourself apart from other graduates, as so many people now have degrees and even masters. Extracurriculars are a good way to have fun, refine skills that are unique to you and also to try something new.
What are your future plans?
I'm hoping that I can work on more long-form stories and features focusing on international news. Although there are some in the works, you can't plan everything in news but that's part of the fun!
What advice would you give to new and existing students in the department of politics and international relations that may be interested in a similar career path?
My two main pieces of advice would be to start reading/watching the news and find yourself a mentor! Journalism is a huge industry, it's constantly evolving and there are so many specialisms. Start engaging with the news, whether that's reading articles, watching TV or through social media. Find organisations or individuals that you like and figure out why you like them and follow their work. If you can't find anything that sticks out to you, figure out what's missing and don't be afraid to ask questions. 
I really believe mentoring is one of the best ways to find out more about careers you're interested in and taking the next steps. You can find mentors through certain schemes, through the university or also you can approach people individually too. I think it's important to be proactive about it and to come up with some goals/ideas on what you want out of the experience to make it more valuable.
Be curious, ask questions, and enjoy your time because you won't get it back!

Olive Enokido-Lineham

News reporter, Sky News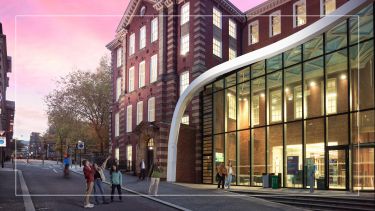 Visit us
Discover what sets Sheffield apart at our undergraduate open days on the Saturday 21 October or Saturday 18 November.