Phase 5 – Developing policy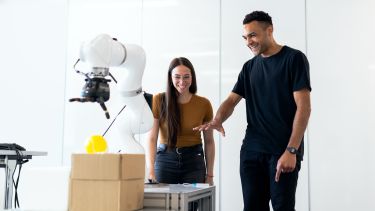 Off
Policy impacts emerging from foresight studies typically include assisting stakeholders to solve problems, innovate and develop new ways of working with a long-term perspective, through bringing together insights from business, science and policy.
Incorporating diverse types of experts into the foresight process can help build engagement with policy arenas, promote a collective commitment to joint courses of action and nurture a culture of looking ahead.
Transitioning from an appreciation of stakeholders' views and the generation of a common understanding into actually building policy options requires a narrative that is meaningful to end users – an output that feels novel and capable of mobilising policy makers to take action.
A useful approach to developing that narrative is involving the key policy stakeholders in content development and assessment. This can be achieved through the use of Delphi surveys - an interactive group communication technique designed to survey expert opinions, with a guarantee of anonymity and avoiding the constraints of peer pressure that sometimes arises in group contexts such as focus groups.
Toolkit case
Enhancing global attractiveness as a smart manufacturing hub represents an opportunity for the Sheffield City Region. But being a world leader at realising productivity gains through the application of digital manufacturing technologies, being a frontrunner at driving digital innovation and growth, and maintaining a rich ecosystem where innovative business models can flourish requires ambitious policy interventions.
Based on insights drawn from a real-time online Delphi study with national and international industrial innovation experts, the Regional Technology Foresight project has developed a set of policy priorities for the Sheffield City Region to further strengthen its position as a globally leading smart manufacturing hub.
A well-functioning industrial innovation ecosystem is the policy recommendation proposed by the Regional Technology Foresight and presented in the report 'Capturing the Smart Manufacturing opportunity for the Sheffield City Region'. It requires higher visibility of advanced manufacturing assets and higher levels of connectivity between local manufacturers, technology providers and research capabilities. Its core proposed activities are development of region-wide online industrial data services, and the strategic steering of industry-led projects with an emphasis on both transforming existing manufacturing processes and developing/ scaling industrial technologies with commercial potential.
Through proposing concrete ways to promote the coordination of local economic policy, strategic areas for co-funding of collaborative projects, and new ways of working between the public and private sectors, the policy options identified by the Regional Technology Foresight project contribute directly to the continuing exercise of developing and refining a Local Industrial Strategy for the Sheffield City Region.
A global reputation
Sheffield is a research university with a global reputation for excellence. We're a member of the Russell Group: one of the 24 leading UK universities for research and teaching.