Dr Marjorie Dryburgh
BA, PhD (Durham)
School of East Asian Studies
Lecturer in Chinese Studies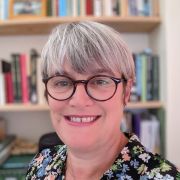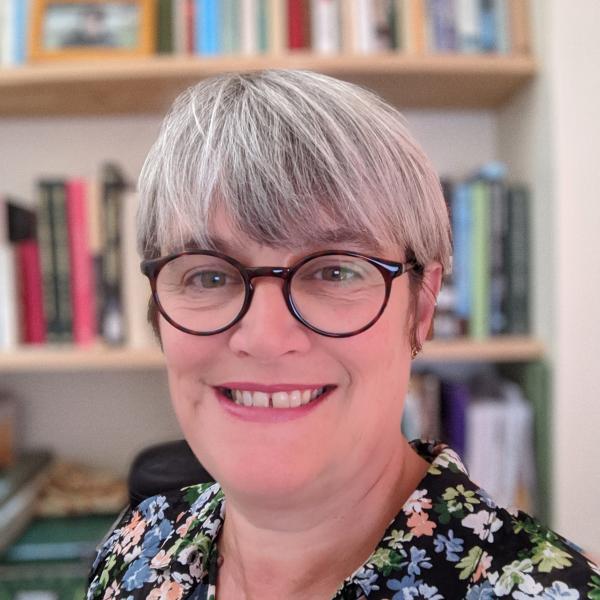 m.e.dryburgh@sheffield.ac.uk
Jessop West
Full contact details
Dr Marjorie Dryburgh
School of East Asian Studies
Jessop West
1 Upper Hanover Street
Sheffield
S3 7RA

Profile

Marjorie Dryburgh works on the modern history of China, with specific interests in China's relations with Japan before 1945, regional and urban histories, and the conventions and uses of life writing.
Research interests

Marjorie is currently working on memory and oral histories of empire and occupation in Manchuria/north-east China, the relation between individual life histories and official or national histories, and the transmission and translation of narratives between different national audiences.

This builds on her earlier work in various ways. It draws on my research on pre-war north China that explored the web of local political engagements that are often overshadowed by national Sino-Japanese tensions, as well as the patterns of conflict, cohabitation and collaboration between China and Japan.

This explores local social histories and questions such as the development of Japanese civilian communities in north China, and the impact of Japanese presences and activities outside major urban centres, including collaboration between Chinese groups and the Japanese authorities.

It also develops on her interest in life writing in its various forms, and in the uses of biographies, autobiographies, memoirs, diaries and confessions both as historical evidence by interested parties and in community building and identity work.
Publications

Books

Journal articles

Chapters
Research group

SEAS research cluster

 
Teaching interests

My teaching focuses primarily on China's modern history and contemporary society. Our understanding of developments in both of these areas is changing rapidly, with advances in scholarship and with the pace of social change.

A central question in the modules that I teach is how we make sense of those changes, and of the mass of contradictory source materials: how we locate, evaluate and analyse the sources most appropriate to a specific question, how we understand the limitations of our sources, and how we can work productively with sources that are inevitably "imperfect".

This discipline of thinking, talking and writing critically about problematic source material is central to my own research on China's inter-war history, but offers a set of approaches that can be applied to any type of evidence.

Depending on the specific topic of enquiry, students may be asked to find and to work with academic studies produced by scholars in and beyond East Asia, government communications, the print and broadcast media, popular culture, eyewitness narratives and personal testimony, image, text and film.

In class, we will discuss the varying interpretations that can be built on different sources of evidence; in independent study, students will gain experience and confidence in navigating and analysing the evidence available on contemporary and historical China.

Research Supervision

I welcome applications to undertake postgraduate research on political and social questions in modern China. I have supervised PhD research projects on religious affairs and state-society relations in contemporary China; civil society and volunteering in the aftermath of the 2008 Wenchuan earthquake; education in western China and the history and historiography of China's foreign relations.
Teaching activities

I teach undergraduate and postgraduate units including:

EAS2023 Modern Chinese History: beyond revolution
EAS3023 Researching China 2
EAS3024 China Research Project 2
EAS6353 Contemporary Chinese Society and Media
EAS6453 Media, State and Society in China