Sukyeon Cho
BA, MBA
School of East Asian Studies
University Teacher in Korean Language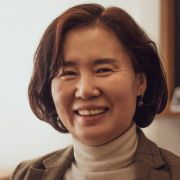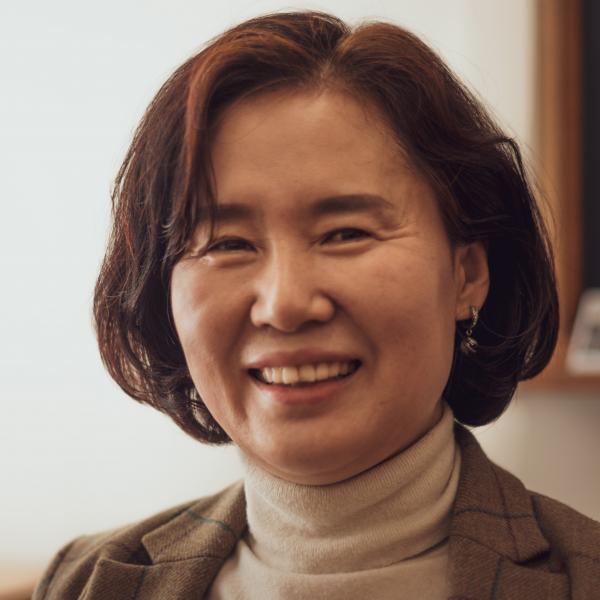 s.cho@sheffield.ac.uk
Jessop West
Full contact details
Sukyeon Cho
School of East Asian Studies
Jessop West
1 Upper Hanover Street
Sheffield
S3 7RA

Profile

Sukyeon Cho joined the School of East Asian Studies in 2005 as a part-time language teaching fellow.

Mrs.  Cho taught Korean at University of Durham in 2006-2007. She took a full-time post of the Director of the Korean Language Programme in the University of Sheffield in 2008. 

Mrs. Cho has been an active member of the Sheffield Korean Society. She was a Deputy-head of the Sheffield Korean School in 2003-2006 and a Head teacher in 2006-2008.

In 2020, Sukyeon Cho received the prestigious South Korean President's Award for her contributions to teaching in Korean language and Korean studies.
Qualifications

BA (Korea Air & Correspondence University)
MBA (Sogang University)
Teaching interests

My dream as a child was either to be a writer or a teacher. I am very pleased to be a teacher in the prestigious Sheffield University and enjoy teaching and meeting students. I strongly believe that learning languages should be fun. Therefore I do varied activities in the classes where students could use the language in the simulated situations.   I use a lot of games, songs as well as using my own video and audio materials. To help the students with their speaking Korean, I arrange language exchange programmes with the Korean people in Sheffield.  I feel that if somebody is interested in culture, the motivation for learning the language would be boosted.

As an experienced translator and a language learner of several different languages myself, I feel that I am aware of the difficulties that students might face when they learn Korean.  I endeavour to help students to ease the difficulties with their learning Korean.
Teaching activities

Mrs. Cho teaches on the following modules:

EAS1043 & 1044 Korean Language 1A & 1B
EAS1045 & 1046 Korean Language 2A & 2B
EAS21010 & EAS21012 Korean Language 3A & 3B
EAS21013 & EAS21014 Korean Language 4A & 4B
EAS3045 Korean Language 5
EAS3046 Korean Language 6
Professional activities and memberships

Media Expertise

Mrs. Cho has been interviewed by MBC in Korea to be appeared in the documentary  in 2011. 

Mrs. Cho has been interviewed twice on BBC Radio Sheffield and on a Korean radio eFM, Seoul in 2019 to talk about the Korean Studies 40th Anniversary and the Korea Day in Sheffield.