In the School of East Asian Studies we offer a double degree programme to a small number of students each year.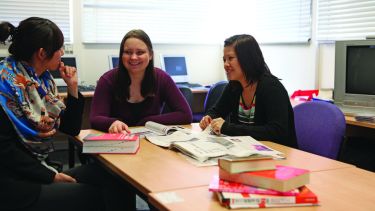 On
This programme allows you to spend at least one year of your PhD studying and undertaking research at The Graduate School of Law, Tohoku University, Japan.
At the end of your degree you will be awarded a degree from Sheffield and Tohoku.
Hear from one of our students:
---
---
The Graduate School of East Asian Studies at Sheffield University and the Graduate School of Law at Tohoku University (Sendai, Japan), run a highly successful 'double degree' PhD programme.
This innovative cross-national programme equips students with the skills needed to compete in the globalized market for academic and other skilled jobs.
The 'double brand' of Sheffield and Tohoku has proven attractive to both students and employers. Doctoral researchers who have been awarded their PhDs are now employed at prestigious universities in Denmark, Germany and Japan.
The Tohoku Double Degree Programme is a three-year doctoral programme offering international access to a stimulating interdisciplinary research environment with Japan's highest ranked university in the THE World University Rankings 2020.
Sheffield doctoral researchers participating in the Double Degree Programme spend the first and third years of their degree here in Sheffield, and their second year as doctoral candidates at Tohoku University.
Upon successful completion of their third year of studies, students will be conferred a PhD degree by both universities on the basis of the same doctoral thesis, usually written in English, and a joint oral examination.
Funding
As part of the Joint PhD programme, the two universities waive the fees of doctoral researchers during their enrolment at the partner university. Students who register at Sheffield for the double degree will not pay fees to Tohoku during the period of their registration.
The universities of Tohoku and Sheffield award scholarships open to international competition. Currently the value of the scholarship (stipend as Research Assistant) for the period at Tohoku is about 130,000 Yen per month and an annual research grant of up to 100,000 Yen.
All students from Sheffield have so far been successful in their application for the Tohoku scholarship and annual research grant, based on their high-quality and clearly defined PhD projects.
Eligibility 
Students in the first year of the PhD in the School of East Asian Studies whose research interests are in a field related to the History, Politics, Society, Law, and Economics of Japan and East Asia.
Applications to this programme are only open to current students in their first year of study with us. If you are interested in this opportunity please speak to your supervisor.
Find a PhD
Search for PhD opportunities at Sheffield and be part of our world-leading research.