Adapting Dialogue for Dubbing (ADD) - Short Course
We're delighted to announce an exciting collaboration between The School of Languages and Cultures and ZOO Digital.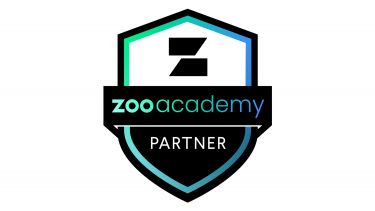 Off
ZOO Digital collaboration
Together we have launched an industry-first online academic course in dialogue translation and adaptation for dubbing. Part of its ZOO Academy initiative, the course has been co-developed by ZOO, the University of Sheffield scholars Nicole Baumgarten and Lena Hamaidia, and incorporates contributions from a global team of experienced dialogue script adapters representing over 20 dubbing languages, from Arabic to Vietnamese, and entertainment markets around the world. It covers the creative and technical skillsets and practical experience needed to become an industry-ready dialogue script adapter.
This course is designed for professionals already working in the translation industry and advanced students of translation. It gives you the opportunity to link up with the global ZOO network of audiovisual translators.
ZOO Academy provides its partners with free-of-charge access to ZOO Digital software platforms (ZOOdubs, ZOOsubs) to support teaching practices and offer students access to real-world technologies.
Bookings for 2023 open now.
Course information and booking
For enquiries please email dubbingdialogue@sheffield.ac.uk
A world-class university – a unique student experience
Sheffield is a research university with a global reputation for excellence. We're a member of the Russell Group: one of the 24 leading UK universities for research and teaching.