How to book / booking contract
Booking contract, terms and conditions and cancellation policy.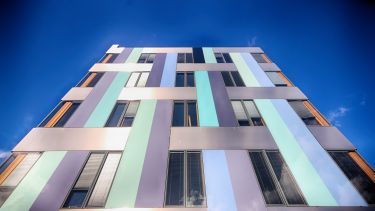 On
All of our CPD course bookings are initially processed through our Online Store.  Payment is required at the time of booking (Credit/Debit card or PayPal is accepted).
This Booking Contract is in addition to the Online Store Terms and Conditions that are also applicable to your booking.
Please read this Booking Contract and the University of Sheffield Online Store Terms and Conditions . By booking a place(s) on any of University of Sheffield, School of Languages and Cultures  (SLC), CPD Courses, you are deemed to have accepted and agree to be bound by this Booking Contract.
You should print a copy of this Booking Contract and the Online Store Terms & Conditions for future reference.
The Delegate will be solely responsible for determining whether the Course is sufficient and suitable for the needs of the Delegate. The University does not provide any guarantee in respect of the standard of a Delegate's abilities on completion of the Course.
The Delegate will provide the University with all information reasonably requested by the University in connection with the Course.
Fees include the services set out in the Course advertisement as amended by the University and usually include access to all parts of the course and administrative support, and a Certificate of Attendance.
Unless indicated otherwise, Course Fees do not include other costs that might arise prior to or during the term of the Course.
The Delegate agrees to comply with all applicable policies and regulations of the University.
The University reserves the right to remove the Delegate from a Course if the behaviour or demeanour of the Delegate is considered unacceptable.
Delegates are responsible for obtaining the necessary consents to enable their participation on the Course (for example authorised leave from employer). The rejection of, for example, a leave request by the employer does not affect the terms set out in these Booking Terms and Conditions and the Delegate will remain liable for the Course Fee.
The Delegate warrants that it has all necessary permissions and consents required for their attendance of the Course.
Full payment of fees must be received prior to commencement of the course. Your place on the course cannot be guaranteed until full payment is received.
Fees are payable in GBP and in the event of a refund, you will be refunded in GBP. The University of Sheffield will not be liable for any losses incurred as a result of currency fluctuations or exchanges.
Unless otherwise agreed in writing by the University, the fee/price for the CPD Course will be the fee/price displayed on the website and printed on the booking form. Should value added tax (VAT) be payable, the fee/price will clearly state that VAT is included in the fee/price. That fee/price is subject to the addition of all costs or charges in relation to postage, carriage and insurance where applicable.
You must make all payments due, in advance, without any deduction and you will receive an email/invoice from the University confirming receipt of all sums due.
Fees/prices are liable to change at any time without prior notice, but changes will not affect any bookings already placed.
Fees can be paid in full via our online store using a Credit/Debit Card or PayPal account. 
If there are places available on a course we may be able to accept bookings within 1 week of the course commencement, subject to availability. 
Please note that courses may have a minimum attendance level and may be cancelled or postponed if too few bookings are received.
We reserve the right to:
amend or cancel courses
substitute lecturers or tutors
change or amend course structure or content
If we cancel a course we shall endeavour to give you at least one week's notice and you will have the option of transferring to another CPD course or of having a full refund of the fees.
If the University should have to postpone the delivery of a CPD course, the University shall notify you as soon as possible but we shall endeavour to give you at least one week's notice and provide you with a new date for the delivery of the short course.
We will not be liable for any losses  arising as a consequence of any amendments or cancellation of courses or time-tabling constraints as set out above and beyond the cost of the course fee.
Should you wish to cancel any booking made in advance, notice should be sent to the University in writing as soon as possible to dubbingdialogue@sheffield.ac.uk.
If the cancellation takes place WITHIN 28 days of the course start date, by way of reasonable compensation, the following cancellation charges will apply (subject to a £50 administration charge):
| | |
| --- | --- |
| Notice Period | Percentage of Price Payable |
| Less than 14 days | 100% |
| Between 15 and 21 days | 50% |
| Between 22 and 28 days | 25% |
| More | 0% |
If the Delegate fails to attend the Course no refund of Course Fees will be made.
Non-attendance on courses due to illness or for personal or professional reasons does not give rise to the right for refunds, extra tuition or a transfer.
However, in such an event we will consider all the circumstances and take such action that we consider to be fair and reasonable. If any refunds or transfers are offered and subsequently accepted, then this would be subject to an administrative charge of £50.
All cancellations must be received in writing.
Following a cancellation, refunds will be made as soon as possible and in any case will be authorised within 30 days of the day of notice of cancellation.
Refunds, if applicable, shall be credited to the payment method used in the original purchase. In the event that this is not possible, you will be contacted by a member of staff of University of Sheffield to discuss and arrange an alternative payment method.
Illness, personal or professional reasons will not constitute an immediate refund or transfer entitlement, although cases will be looked at on an individual basis if presented in writing.
You may transfer to the same CPD course on a different date up to one month before the course start date. Under these circumstances, you will be permitted to transfer with no additional charges, subject to availability of said course at the time of transfer.
If you wish to transfer within one month of the course start date, you will be permitted to do so, subject to an administration charge of £30 to cover our costs, subject to availability of said course at the time of transfer. 
All transfer requests must be made in writing and will be subject to availability.
Transfers requested will be looked at on an individual basis dependent upon circumstances and will be subject to approval by the Course Leader(s) and SLC Manager as appropriate.
Transfers to any other CPD course outside of SLC cannot be arranged under any circumstances.
'Credits' for the University of Sheffield will NOT be issued under any circumstances.
If you can no longer attend the CPD course, or if you are a company and have paid for an employee to attend and they can no longer attend and you have a colleague/friend that can attend in your/their place, then this can be arranged up until the day of the course start date with no additional charges, as long as there are no changes to the original booking.
If there are any changes to the original booking then this would be looked at on an individual basis and in line with our 'Cancellation' and 'Course Transfer' Terms and notice periods.
All transfer requests must be given in writing.
To achieve a certificate of attendance you must attend at least 80% of the course.
You will be emailed  a certificate in digital form (PDF) at the end of the course.  The name given on the booking form will be the one that appears on the certificate.
It is not feasible to examine and grade your work; therefore the certificate of attendance is NOT a qualification.
Replacement certificates can be produced up to one year after completion of the course but will incur a fee of £30.
The learning materials and course facilities are only available for use during the course and not at other times.
All our courses are delivered online. Delegates should note that they are responsible for ensuring that they have access to a stable internet connection, a personal computer with a current, up-to-date operating system (Windows, macOS or Linux), and have some experience of learning and working with translation software in order to be able to participate in the learning activities. Failure to use the required technology will delay your progress and attendance on the course.
All our courses are delivered in English. Delegates whose first language is not English should note that they are required to be proficient in written and spoken English and be able to participate in group discussions and presentations in English.
As a guideline we would expect you to have an overall IELTS score of 7.0, with a minimum of 6.5 in each component.
Delegates are expected to conduct themselves in a professional manner and to recognise that other delegates also require support and assistance.
If a delegate becomes persistently disruptive we reserve the right to offer a verbal or written warning and, if this does not resolve the situation, we may, at our discretion, require the delegate to leave the course.
Under these circumstances the delegate should not expect any reimbursement for the course or any other losses they may have incurred.
Due to copyright, and to respect other delegates, the use of audio and/or visual recording is not permitted during any course.
We will only use the personal information you provide to us to provide the course(s), or to inform you about similar services which we provide, unless you tell us that you do not want to receive this information. We will not pass your data to third parties.
A world-class university – a unique student experience
Sheffield is a research university with a global reputation for excellence. We're a member of the Russell Group: one of the 24 leading UK universities for research and teaching.