Ukrainian Studies Seminar Series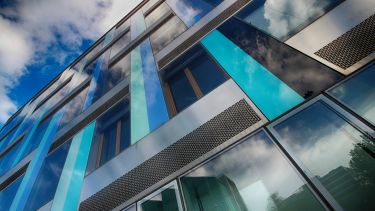 When and where
Format
Topic
Lecturer

Mon. 19/6, 4.00-5.30pm

Jessop West, room G.03

Speaker in-person; hybrid

Proudly made in Ukraine: Wine history

Bogdan Pavliukh

sommelier from

Ukraine, certified by

ASI Gold Diploma

Thurs. 15/6, 4.00-5.30pm

Jessop West, room G.03

Speaker in-person; hybrid

Firm on Keeping it Vague – Linguistic Variation in Modern Standard Ukrainian

Jan Fellerer

Associate Professor of Non-Russian Slavonic Languages, University of Oxford

Tues. 6/6, 4.00-5.30pm

Jessop Building (Music Building), room 116

Speaker in-person; hybrid
Landscapes of identity and language practices in Ukraine 2013-2023
Viktoriya Sereda

Mon. 22/5, 4.00-5.30pm

Jessop West, room G.03

Speaker in person; hybrid

Contemporary Ukrainian Literature: Roots and Roads


 

Olena Haleta

Professor, Doctor of

Philological Sciences


 

Mon. 24/4, 4.00-5.30pm

Jessop Building 116

Speaker in person; hybrid
Crime and punishment under the Criminal Code of Ukraine

Olha Denkovych

Assoc. prof., PhD


 

Tues. 28/3, 4.00-5.30pm

Portobello B57c

Hybrid
The Ukrainian Avant-Garde: Dispel of The Myth

Iya Stepanyuk

journalist, founder and publisher

[esthète] Gazette


 

Tues. 21/3, 4.00-5.30pm

Hicks Lecture theater C

In person

10 Curious Facts About Ukraine

Olha Denkovych

Assoc. prof., PhD
---
About the seminar series:
This series of talks is open to all University of Sheffield staff and the wider community. The goal is to raise awareness and promote understanding of the distinctive nature of Ukrainian history, society and culture, and the way they have been shaped by the historical and social context in and around Ukraine. Speakers will cover a range of areas, including history, politics, law, and culture. The first talk in the series is conceived as an in-person event; subsequent events will include a mixture of in-person talks and hybrid/remote delivery with local moderation. Refreshments will be provided.
Events at the University
Browse upcoming public lectures, exhibitions, family events, concerts, shows and festivals across the University.