Dr Louise Johnson
School of Languages and Cultures
Director of Catalan Studies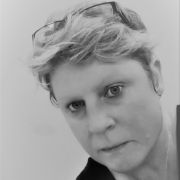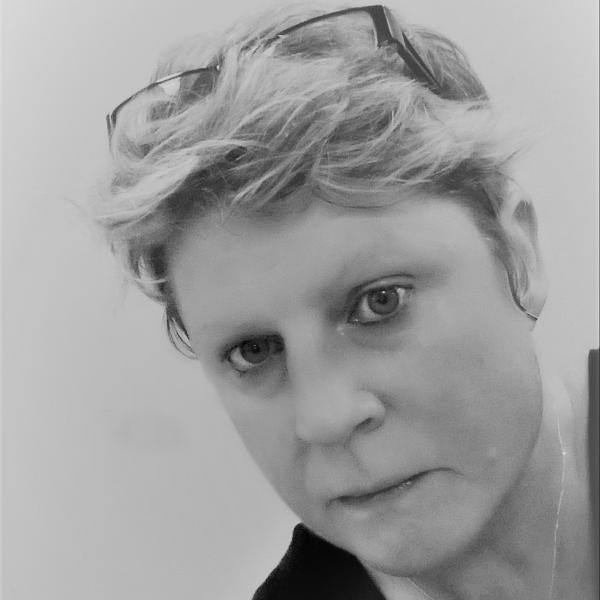 +44 114 222 0559
Jessop West
Full contact details
Dr Louise Johnson
School of Languages and Cultures
Jessop West
1 Upper Hanover Street
Sheffield
S3 7RA

Profile

Louise Johnson was an undergraduate and postgraduate at St John's College, University of Oxford, and College Lecturer at Keble College, before joining the Department of Hispanic Studies at Sheffield in January 1996.

Within the now School of Languages and Cultures, Louise is Director of Catalan Studies, and teaches Catalan and Spanish language, literature, culture, and Translation Studies at undergraduate level, and contributes to taught postgraduate modules, as well as supervising research students in the areas of Catalan and Iberian Studies, with a particularly focus on literature. Louise is also currently Faculty of Arts and Humanities Assistant Director of Research and Innovation with responsibility for Postgraduate Affairs.
Research interests

Louise ́s research interests centre on modern Catalan and peninsular Spanish literature and culture (in particular physical culture and sport, narrative fiction, and gender and sexuality). Her current research follows two main strands: the intellectuals / physical culture interface in C20th Catalonia and Spain more generally, and modern Catalan literature.

She has published on major twentieth-century Catalan writers including Llorenç Villalonga, Manuel de Pedrolo and Maria Aurèlia Capmany; edited collections of articles on twentieth-century Catalan culture, and on humour in Spain, and contributed widely to volumes across Catalan and comparative literatures and cultures, on physical cultures and related discourses, and latterly on the extraordinary novel, poet, sculptor and prolific commentator Guillem Viladot. Her monograph on Llorenç Villalonga, La tafanera posteritat, was awarded the first Llorenç Villalonga Prize in 2001.

Louise is currently translating Villalonga's Andrea Víctrix (1974) for the publisher Fum d'Estampa (due end 2020/ early 2021).
Research group

Louise has broad interests across transnational literatures, history and perspectives on identity. She is interested in supervising research which relates to or expands on the above areas, and welcomes speculative enquiries.
Publications

Selected recent publications include:

[Forthcoming June 2020] Johnson, P.L., 'Oedipus and the Spanish Crown: The Abject Imaginings of Guillem Viladot', in Catalan Narrative 1875-2015, edited by Jordi Larios and Montserrat Lunati (Cambridge: Legenda)

Johnson, P.L., 'Art at the Biomedical Interface: Trans/Sculptural Discourses in Guillem Viladot's Ruth', Hispanic Research Journal, 19:4 (2018), 399-414

Johnson, P.L., '"Obra de arte yo too": Eduardo Mendicutti on Soccer, Glamour, and the "Beckham Effect"', Romance Quarterly, 63:2 (2016), 73-82

Johnson, P.L., 'Competing Disocurses of Olympism: Barcelona'92 as a Conflicted Memory Site', in J.A. Fernàndez and J. Subirana (eds), Funcions del passat en la cultura catalana contemporània. Institucionalització, representacions i identitat (Lleida: Punctum, 2015), 61-85

Johnson, P.L., 'Industries of False Memoirs: Representing Salvador Orlan', Digithum (2013), 18-25 (Available in Catalan and English)

Johnson, P.L., 'Future Age and Children: A Compensatory "Trope of Vulnerability" in Llorenç Villalonga's Fiction?', in As Time Goes By: Portraits of Age, ed. by Joy Charnley and Caroline Verdier (Newcastle: Cambridge Scholars Publishing, 2013), 211-228  

Johnson, P.L., 'The Lyrical Taboos of Guillem Viladot', in Barcelona: Visual Culture, Space and Power, ed. by Helena Buffery and Carlota Caulfield (Cardiff: University of Wales Press, 2012), 58-80

Johnson, P.L., 'Sport and Catalonia', in A Companion to Catalan Culture, ed. by Dominic Keown (Woodbridge: Tamesis, 2011), 143-62