Professor Roel Vismans
School of Languages and Cultures
Emeritus Professor of Dutch Studies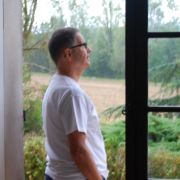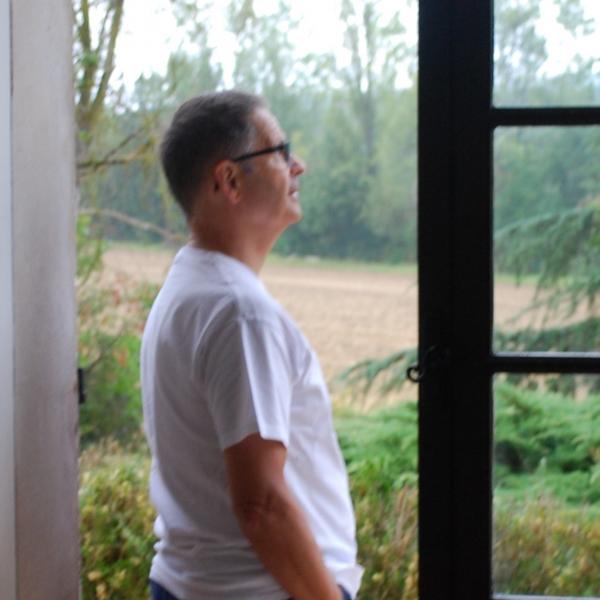 r.vismans@sheffield.ac.uk
Jessop West
Full contact details
Professor Roel Vismans
School of Languages and Cultures
Jessop West
1 Upper Hanover Street
Sheffield
S3 7RA

Profile

I come from Rotterdam, the Netherlands´ second city. After studying English at the Free University Amsterdam and Linguistics at the University of Manchester, I returned to the Free University Amsterdam in 1994 to obtain my doctorate in Dutch linguistics, with a dissertation on Dutch modal particles.

My career as a teacher of Dutch started when I was an MA student at the University of Manchester. Between 1981 and 2003 I taught Dutch at the University of Hull, where I also spent three years as director of the university´s language centre. I joined the Department of Germanic Studies in Sheffield in September 2003 as Senior Lecturer in Dutch. Between 2007 and 2011 I was Head of Germanic Studies. I was promoted to Reader in January 2011 and to Professor in January 2018. I retired in September 2019, but am still working on several projects.
Qualifications

Kandidaatsexamen English Language and Literature (≈ BA; Free University Amsterdam), MA General Linguistics (University of Manchester), PhD Dutch Linguistics (Free University Amsterdam)
Research interests

My current research covers politeness in Dutch, especially the use of forms of address and since 2013 I have been an active member of the International Network of Address Research (INAR). I am also interested in contrastive linguistic studies on Dutch and its immediate Germanic neighbours (English and German) and have been involved in the so-called 'Germanic Sandwich' conferences since 2006.

In the past I have also carried out research into Dutch durative constructions; Dutch modal particles; computer-assisted language learning; Dutch word order, accentuation and intonation; the integration of language and culture in courses in Dutch as a foreign language (with Miranda van Rossum); and the history of Dutch Studies in the UK (with Eddy Verbaan).

I am a member of the Centre for Dutch and Flemish Studies.
Teaching activities

Throughout my career I taught Dutch language at all levels from absolute beginner (CEFR A1) to highly proficient (CEFR C2). I am responsible for the online Dutch Learner's Grammar.

I also taught various aspects of (Dutch) linguistics, including on the history of Dutch, Dutch sociolinguistics, and Contrastive Germanic Linguistics.
Professional activities and memberships

I was the Founding President of the Association for Low Countries Studies in Great Britain and Ireland (ALCS; 1996 - 2002) and its Treasurer between 2004 and 2008.

Between 1994 and 2003 I was a member of the Executive Committee of the Internationale Vereniging voor Neerlandistiek (International Association for Dutch Studies; IVN;  Hon. Secretary 1997-2000, Hon. Treasurer 2000-2003). Between 2000 and 2009 I was also a on the editorial board of the IVN's journal, Internationale Neerlandistiek.

University Council for Modern Languages, Executive Committee (UCML; 2015-18)
Publications

Books:


Nicole Baumgarten and Roel Vismans (eds.) (forthc.) c. Amsterdam: John Benjamins


Marina Mozzon-McPherson and Roel Vismans (eds.) (2001) Beyond language teaching towards language advising. London: CILT (231 pp.)


Gerard Elshout, Arie J. Gelderblom, Carel ter Haar, Marja Kristel, Anneke Prins and Roel Vismans (eds.) (2001) Perspectieven voor de Internationale Neerlandistiek in de 21ste Eeuw. Handelingen Veertiende Colloquium Neerlandicum. Woubrugge: IVN/Münster: Nodus Publikationen (457 pp.) [= Perspectives for international Dutch Studies in the 21st century. Proceedings of the 14th Colloquium Neerlandicum] DBNL


Hugo Brems, Gerard Elshout, Annemarie M. Musschoot and Roel Vismans (eds.) (1998) Nederlands 200 Jaar Later. Handelingen Dertiende Colloquium Neerlandicum. Woubrugge: IVN/Münster: Nodus Publikationen (575 pp.) [=200 years of Dutch Studies. Proceedings of the 13th Colloquium Neerlandicum] DBNL


Chris Butler, Richard Gatward, John Connolly and Roel Vismans (eds.) (1998) A Fund of Ideas: Recent Developments in Functional Grammar Amsterdam: IFOTT (249 pp.)


John Connolly, Roel Vismans, Chris Butler and Richard Gatward (eds.) (1997) Discourse and Pragmatics in Functional Grammar Berlin: Mouton de Gruyter (236 pp.) DOI: https://doi.org/10.1515/9783110812237


Roel Vismans (1994) Modal particles in Dutch directives: A study in Functional Grammar Amsterdam: IFOTT (276 pp.) [link]


Special journal issues:


Leuvense Bijdragen 98 (2012): Germanic Sandwich 2010: Dutch between English and German (on the linguistic typological position of Dutch between German and English; with Esther Ruigendijk and Freek Van de Velde). DOI: 10.2143/LB.98.0.2990716


Journal of Germanic Linguistics 22.4 (2010): Dutch between German and English (on the linguistic typological position of Dutch between German and English; with Matthias Hüning and Fred Weerman) DOI: https://doi-org.sheffield.idm.oclc.org/10.1017/S1470542710000061


Internationale neerlandistiek 47.2 (2009) (on the history of Dutch Studies in Europe; with Jan Konst, Matthias Hüning, Guy Janssens and Stefan Kiedron) DOI:
https://doi.org/10.5117/IVN2012.0.DERW


Chapters:


Roel Vismans (forthc.) Address and politeness. A theoretical exploration. In: N. Baumgarten and R. Vismans (eds.) (forthc.) Forms of address in contrastive contexts. Amsterdam: John Benjamins


Roel Vismans (2019) Address negotiations in Dutch emails. In: Bettina Kluge & María Irene Moyna eds. It's not all about you. New perspectives on address research. Amsterdam: John Benjamins, 253-279 DOI https://doi.org/10.1075/tar.1.10vis


Roel Vismans (2015) Negotiating address in a pluricentric language: Dutch/Flemish. In C. Norrby & C. Wide (eds.) Address practice as social action. European perspectives. London: Palgrave, 13-32 DOI: https://doi.org/10.1057/9781137529923_2


Eddy Verbaan and Roel Vismans ( 2010) 'Modern Dutch Studies. Peter King en de opkomst van Area Studies'. In M. Hüning et al. (eds.) Neerlandstiek in Europa. Bijdragen tot de geschiedenis van de extramurale neerlandistiek buiten Nederland en Vlaanderen. Münster: Waxmann, 333-347 [= Modern Dutch Studies. Peter King and the emergence of Area Studies]


Roel Vismans (2007) 'Student tussen twee vuren: intercultureel tutoyeren.' In: Jean-Marie Valentin et al. (eds.) Akten des XI. Internationalen Germanistenkongress, Paris 2005: »Germanistik im Konflikt der Kulturen«. Band 2. Bern: Peter Lang, pp. 175-182 (Jahrbuch für Internationale Germanistik/Reihe A. Band 78) [= Students between two cultures: forms of address in intercultural perspective]


Roel Vismans (2004) 'Dutch proportion clauses in Functional Grammar.' In: H. Aertsen, M. Hannay & R. Lyall (eds.) Words in their Places. A Festschrift for J. Lachlan Mackenzie. Amsterdam: Vrije Universiteit, pp. 229-239

Roel Vismans (2001) 'NEM en de ICT: nieuwe technologieën en het Nederlands als vreemde taal.' In: G. Elshout et al. (eds.) Perspectieven voor de Internationale Neerlandistiek in de 21ste Eeuw. Handelingen Veertiende Colloquium Neerlandicum. Woubrugge: IVN/Münster: Nodus Publikationen, 81-107 [= International Dutch Studies and ICT: new technologies and Dutch as a foreign language] DBNL


Roel Vismans (2000) 'The order of constituents: Towards a functional pattern for Dutch clauses.' In Thomas F. Shannon & Johan P. Snapper (eds.) The Berkeley Conference on Dutch Linguistics 1997. The Dutch Language at the Millennium Lanham: University Press of America, 133-144


Roel Vismans (1998) 'Alpha en omega: De eerste en de laatste zinsplaats in het Nederlands in vergelijking met het Engels.' In H. Brems et al. (eds.) Nederlands 200 Jaar Later. Handelingen Dertiende Colloquium Neerlandicum. Woubrugge: IVN/Münster: Nodus Publikationen, 393-405 [= Alpha and omega: first and last sentence position in Dutch in contrast with English] DBNL


Roel Vismans (1997) 'Pragmatic functions, special positions and accent in Dutch.' In J.H. Connolly et al. (eds.) Discourse and Pragmatics in Functional Grammar. Berlin: Mouton de Gruyter, 109-119 DOI: https://doi.org/10.1515/9783110812237.109

Roel Vismans (1996) 'Functional Grammar and historical evidence in modal particle research.' In J. Van der Auwera et al. (eds.) Complex structures: a functionalist perspective. Berlin: Mouton de Gruyter, 303-324 DOI: https://doi.org/10.1515/9783110815894.303


Roel Vismans (1995) 'Beleefdheid, Nederlandse partikels en het "partikelloze" Engels.' In Th.A.J.M. Janssen et al. (eds.) Nederlands in culturele context. Handelingen Twaalfde Colloquium Neerlandicum. Woubrugge: IVN/Münster: Nodus Publikationen, 269-291 [= Politeness, Dutch particles and English 'without particles'] DBNL


Roel Vismans (1993) 'Dutch Modal Particles in Directive Sentences.' In R.S. Kirsner (ed.) The Low Countries and Beyond. Lanham: University Press of America, 111-121


Roel Vismans (1988) 'CALL at Hull. An evaluation of computer-assisted language learning.' In M.J. Wintle & P. Vincent (eds.) Modern Dutch Studies. Essays in honour of Professor Peter King on the occasion of his retirement. London: Athlone Press, 60-72 (also 2015, London: Bloomsbury)


Roel Vismans (1983) 'Duratieve konstrukties in het Nederlands in vergelijking met de Engelse "Progressive".' In Linguistische en socio- culturele aspecten van het taalonderwijs. Handelingen van het 2e Fakulteitscolloquium gehouden te Gent op 24-25-26 november 1982. Gent: Faculty of Humanities, State University, 373-380 [=Dutch Durative constructions in contrast with the English 'progressive']


Roel Vismans (1982) '"Durative" Constructions in Modern Dutch.' In A.J. Fry et al. (eds.) Free University Studies in English 2. Amsterdam: Subfaculteit Engels, Free University, 243-268


Refereed journals:


Roel Vismans (2018) Address Choice in Dutch 2: Pragmatic principles of address choice in Dutch. Dutch Crossing. A Journal of Low Countries Studies 42.3: 279-302. DOI: https://doi-org.sheffield.idm.oclc.org/10.1080/03096564.2015.1136122


Roel Vismans (2016) Jojoën tussen u en je: Over de dynamiek van het gebruik van Nederlandse aanspreekvormen in het radioprogramma Casa Luna. Internationale neerlandistiek 55(2): 117-136. [=Balancing between formal and familiar: about the dynamics of address pronouns in the radio show Casa Luna]. Publisher: Amsterdam University Press DOI: https://doi.org/10.5117/IN2016.2.VISM


Roel Vismans (2013) Aanspreekvormen in Nederlandstalige banneradvertenties. Tijdschrift voor Taalbeheersing 35.3: 254-276 [= Forms of address in Dutch banner advertisements] DOI: https://doi.org/10.5117/TVT2013.3.VISM


Roel Vismans. (2013) Address Choice in Dutch 1: Variation and the Role of Domain. Dutch Crossing. A Journal of Low Countries Studies 37. 2: 163–87 DOI: https://doi-org.sheffield.idm.oclc.org/10.1179/0309656413Z.00000000035


Roel Vismans and Veronika Wenzel (2012) Dutch between English and German: language learners' perceptions of linguistic distance. Leuvense Bijdragen 98: 4-26. DOI: 10.2143/LB.98.0.2990717


Eddy Verbaan and Roel Vismans (2009) Interdisciplinaire bruggen. Een zelfbeeld van de Britse neerlandistiek. Internationale neerlandistiek 47.2, 5-24 [= Interdisciplinary bridges. The self-image of Dutch Studies in the UK] DBNL


Roel Vismans (2009) 'Advanced Learners of Dutch, and Dutch Second Person Pronouns during Residence Abroad.' Journal of Germanic Linguistics 21.2: 211-230 DOI: https://doi-org.sheffield.idm.oclc.org/10.1017/S1470542709000269


Roel Vismans (2007) 'Aanspreekvormen in Nederlandse en Vlaamse personeelsadvertenties voor hoogopgeleiden.' Tijdschrift voor Taalbeheersing 29.4: 284-308 [= Forms of address in Dutch and Flemish recruitment advertisements for graduates] [link]


Miranda van Rossum and Roel Vismans (2006) 'Trading culture, teaching culture. The role of the Dutch language tutor in the acquisition of intercultural skills at beginners level.' Dutch Crossing. A Journal of Low Countries Studies 30.1: 143-174 DOI: https://doi-org.sheffield.idm.oclc.org/10.1080/03096564.2006.11730876


Roel Vismans (2004) 'U and non-u: learning to use Dutch second-person pronouns.' Dutch Crossing. A Journal of Low Countries Studies 28.1/2: 142-162 DOI: https://doi-org.sheffield.idm.oclc.org/10.1080/03096564.2004.11730845


Miranda van Rossum and Roel Vismans (2004) 'Cultuur in leergangen Nederlands als vreemde taal voor beginners.' Neerlandica extra muros 42.3: 1-25 [= Culture in beginners courses of Dutch as a foreign language] DBNL


Roel Vismans (2003/2004) 'Les pronoms de la deuxième personne en néerlandais et les étudiants de néerlandais langue étrangère: forme, usage, apprentissage.' In: Franco-British Studies 33-34: 157-171 (Special Issue : Second-Person Pronouns and Forms of Address in Contemporary European Languages) [= The Dutch 2nd-person pronouns and students of Dutch as a foreign language: learning about form and usage] [link]


Roel Vismans (2003) 'L'expression de la politesse en néerlandais contemporain.' n/f3. (Inter)culturele studies, 87-101 [= The expression of politeness in contemporary Dutch]

Roel Vismans (2002) 'Accentuation and the order of constituents in Dutch.' Dutch Crossing. A Journal of Low Countries Studies 26.2: 233-247 DOI : https://doi-org.sheffield.idm.oclc.org/10.1080/03096564.2002.11730819


Roel Vismans (1999) 'Modal Particles in Dutch: Reinforcement, mitigation and the layered structure of the clause in Functional Grammar.' Acta Universitatis Wratislaviensis 2184. Neerlandica Wratislaviensia XII: 73-85


Roel Vismans (1995) 'History of manners and history of the language: the case of Dutch modal particles.' Dutch Crossing 19.2: 5-32 DOI: https://doi-
org.sheffield.idm.oclc.org/10.1080/03096564.1995.11784048


Gerry Makepeace, Simon Vicary and Roel Vismans (1993) 'An analysis of linguistic data based on social choice concepts.' Journal of Pragmatics 19: 253-270 DOI: https://doi.org/10.1016/0378-2166(93)90031-J


Roel Vismans (1992) 'Towards an Explanation of Dutch Modal Particles.' Dutch Crossing 47:69-86 DOI: https://doi-org.sheffield.idm.oclc.org/10.1080/03096564.1992.11783987


Roel Vismans (1992) 'Functionele Grammatica en Modale Partikels in Directieve Zinnen.' Neerlandica extra Muros 30.1: 40-45 [= Functional Grammar and modal particles in directive sentences] DBNL


Roel Vismans (1991) 'Dutch modal particles in directive sentences and modalized directives in English.' Multilingua 10: 111-122 (Special issue edited by W. Abraham)


Roel Vismans (1989) 'CALL EFFECTIVE: A quantitative analysis of students' performances with and without computer exercises.' ReCALL. Journal of the CTI Centre for Modern Languages 1: 6-11 DOI: https://doi-org.sheffield.idm.oclc.org/10.1017/S0958344000002287


Dictionary and encyclopaedia entries:


1998 'Dutch.' In Price, G. (ed.) Encyclopaedia of European Languages Oxford: Blackwell, 129-136


1998 'Community Languages in the Netherlands.' In Price, G. (ed.) Encyclopaedia of European Languages Oxford: Blackwell, 97-98


Entries in: M. Hannay 1988 Van Dale Handwoordenboek Nederlands-Engels, Utrecht, Van Dale Lexicografie


Entries in: W. Martin en G.A.J. Tops 1986 Van Dale Groot Woordenboek Nederlands-Engels,
Utrecht, Van Dale Lexicografie


Online grammar:


Roel Vismans, Agaath de Vries, Christine Sas, An Vanderhelst and Eddy Verbaan, The Dutch Learner's Grammar http://dutchgrammar.group.shef.ac.uk/


Non-Refereed Abstracts, Reports & other Publications:


Roel Vismans (2020) Interdisciplinary bridges. A history of dutch Studies in the UK. In Paul Dimond, Jane Fenoulhet and Elisabet Salverda (eds.) North Sea Neighbours. Bristish and Dutch Interaction over 100 Years. London: The Anglo-Netherlands Society, 87-97


Roel Vismans (2013) What's in a name? Changing labels for the Dutch language. The Low Countries 21. Arts and Society in Flanders and the Netherlands (TLC21), Rekkem (Belgium), Stichting Ons Erfdeel, 262-267 DBNL


Roel Vismans (2012) Jan Stroop, Towards the end of the standard language in the Netherlands. Internationale neerlandistiek 50, jubileumnummer 1963-2012: 91-93 DOI: https://doi.org/10.5117/IVN2012.0.VISM


Eddy Verbaan and Roel Vismans (2009) Bibliography on the history of Dutch studies in Britain http://neon.niederlandistik.fu-berlin.de/en/onderzoek/nem_biblio_engels


Eddy Verbaan and Roel Vismans (2008) '"It was prompted by the narrowness of the Lang-lit idea": an interview with Peter King'. Dutch Crossing. A Journal of Low Countries Studies 32.2: 154-163 DOI: https://doi-org.sheffield.idm.oclc.org/10.1080/03096564.2008.11730917


Rhian Heppleston and Roel Vismans (2006) Lying Low? Low Countries Studies in Great Britain and Ireland in the Early Twenty-first Century. Sheffield: Association for Low Countries Studies (29 pp.) [link]


Roel Vismans (1995) Taal- en cultuur politiek. Het twaalfde Colloquium Neerlandicum. Ons Erfdeel 38.1: 139-140 DBNL


Roel Vismans (1992) 'Low Countries Studies in the Nineties.' In Bulletin of the Conference of University Teachers of German in Great Britain and Ireland. September 1992: 11-14. Also in: Dutch Crossing 46: 102-107 DOI: https://doi-org.sheffield.idm.oclc.org/10.1080/03096564.1992.11783979


Roel Vismans (1992) 'Lagelandenkunde in Groot-Brittannië en Ierland in de jaren negentig.' In Publicatieblad van de Nederlandse Taalunie 26: 10-12 [= Dutch version of vii]


Gerry Makepeace, Simon Vicary and Roel Vismans (1990) An Analysis of Linguistic Data Based on Social Choice Concepts. Hull Economic Research Papers 169. Hull: Department of Economics and Commerce, University of Hull


Roel Vismans (1989) 'Ervaringen met de ANS.' In Frida Balk-Smit Duyzentkunst et al. (eds.) Handelingen van het Tiende Colloquium Neerlandicum. Woubrugge: Internationale Vereniging voor Neerlandistiek, 205-210 [= Experiences with the General Grammar of Dutch] DBNL


Roel Vismans (1988) 'The Dutch GCSE: Breaking a barrier or taking a hurdle?' In P.J. Kingston (ed.) Languages Breaking Barriers. Selected proceedings from the Joint Council of Language Associations' Annual Course/Conference March 1988. JCLA, 35-37


Roel Vismans (1986) 'Dutch.' In Language and Culture Guide 7: Dutch and Afrikaans, "Section 1: The Dutch and Afrikaans languages." London: Centre for Information on Language Teaching and Research, 3-6


Roel Vismans (1985) 'Validating and evaluating CALL on basis of the Hull program.' In E. Brown (ed.) Report of the IEC/CILT Computer-Assisted Language Learning Workshop "Learner/Machine Interaction in Computer-Assisted Language Learning," held at St Martin's College Lancaster, on 18th and 19th September 1984. London: Centre for Information on Language Teaching and Research, 23-27


Book reviews in: Dutch Crossing, Functions of Language, Internationale neerlandistiek, Journal for French Language Studies, Modern Language Review, Neerlandica extra muros, Ons Erfdeel, System, The Low Countries (yearbook), Tijdschrift voor Nederlandse taal- en letterkunde, Year's Work in Modern Language Studies (1987-1997)