Dr Wendy Michallat
BA (Hons), MA, PhD
School of Languages and Cultures
Senior Lecturer
Deputy for Learning and Teaching
Liaison for USIC and DLL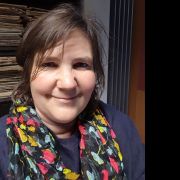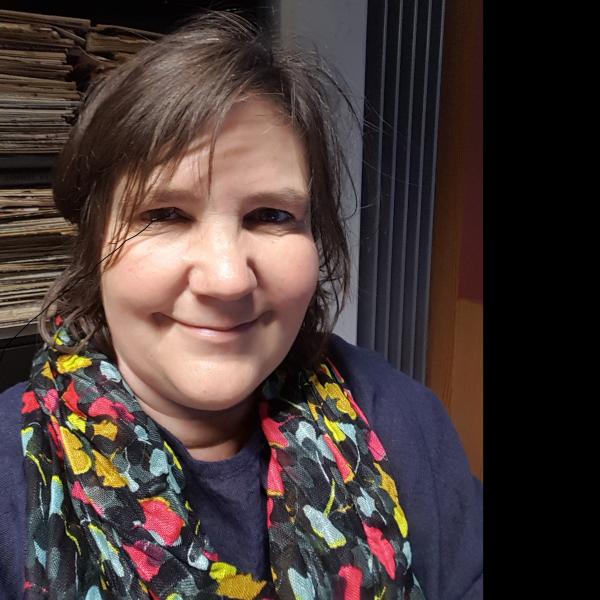 Profile

I was born in Bradford, West Yorkshire. After my first degree I worked in publishing, law and the financial services sector in London and Brighton before returning to university to do an MA in Twentieth Century French Literature and a PhD about the cultural history of the French comic strip.

I joined the University of Sheffield in 2000.  My primary teaching focus is cultural history and popular culture and over my time at Sheffield I have taught a variety of subjects as diverse as women's football, life-writing, first-wave feminism and French and Francophone cartoon art. My teaching portfolio is broad and I continually look to develop it through my research which is similarly wide-ranging and innovative.
Research interests

My current research project is centred on a diary written by former French Department lecturer Madeleine Blaess, who, as a student was trapped in Paris during the Nazi occupation. The translation of the diary has recently been published and a documentary film basesd on the diary has been produced. More information about Madeleine and about the Project (including access to the diary and the film '320 rue St Jacques: the Diary of Madeleine Blaess' can be found here: https://madeleineblaessproject.com/

I have published across a range of subject areas using previously unknown or overlooked archival material to inform highly original, exciting work. I have written on my discovery of a lesbian novel written under a pseudonym by Marie-Thérèse Eyquem, Vichy sports administrator, co-founder of the Mouvement démocratique féminin and Socialist politician. A second journal article covers the hand-written manuscripts of Hélène Brion's La Lutte feministe I discovered in a university archive in the United States. My most recent work focuses on the Phoney War letters and war diary written by Madeleine Blaess. 

I have also published articles on women's sport, French cartoon art, philosophy and comic book satire, LGBT rights and women's life-writing. 

My newest and current research project explores the links between spiritisme and French first-wave feminism in the belle époque and inter-war.  
Publications

Books

Journal articles

Chapters
Teaching activities

Undergraduate Teaching

FRE107/8 French Studies
FRE269/FRE270 : La Bande dessinée (French cartoon art)
FRE293/294 : Realities and Falsehoods: The Occupation of France in Literature and Film.
FRE375 and FRE376: France in the Fifties
MDL201/301 - Cold War Visual Culture
IPA1010 – LGBT Studies

Postgraduate Teaching

MA French Studies
MA European Gender Studies - Women's Sport/Feminist Publishing
Professional activities and memberships

Executive member of the Association of Modern & Contemporary France (Current)
Executive member of the Society for French Studies 2004-2012
External Examiner at University of Chichester
University Representative on Board of Trustees for Archbishop Holgate School, Barnsley.
Editorial Board of Journal of European Comic Art.
Steering Committee European Centre for Gender Studies

Previous School Roles

School Outreach and WP Coordinator (2015/16)
School External Engagement Coordinator (2015/16)
SLC Marketing and Admissions Committee (2015/16)
Acting School PGR Coordinator ( S1, 2015):
School Ethics Reviewer (2014- ongoing)

Previous French Section Roles

Head of French Section
Level One and Level Two Tutor
HEAR coordinator
PGT and PGR Coordinator (2011-2015)
Director of Year Abroad, French Dept (2007-11)