Find out the full fee for your course, if you are eligible for scholarships, and what additional costs you can expect when studying as a postgraduate student in the School of Languages & Cultures.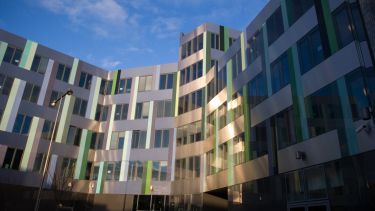 Off
University scholarships
There are university-wide scholarship schemes for masters students.
University of Sheffield funding for postgraduate taught courses
Student funding calculator
Give us a few details and we'll calculate how much money you could get towards your study and living costs, or suggest funding that you may be eligible for.
Fee lookup tool
Use our online calculator to find out how much your postgraduate course will cost.
---
Additional Costs
Additional costs
School of Languages & Cultures postgraduate students can expect to incur some additional costs as part of their course, however, the school aims to minimise these where possible.
Books
There are no compulsory text books you will need to purchase for the postgraduate taught masters courses.
Each course will provide a recommended reading list to students. It is not expected that you will read every book over the course of the year, but you are encouraged to read as widely as possible to inform your work, and to gain a greater understanding of your field.
The University Library has an extensive collection, including access to journals, which is available to all students to support them in their studies. Key chapters will be provided to students.
Field class and dissertation placement
For the MA in Intercultural Communication and Development, you'll also take a ten-day field class overseas. The cost of the field trip class is included in the fees.
There will be an extra cost for the dissertation placement (which is often in the global south) but it's great experience and value for money.
Our students are placed with some of the world's leading international agencies on the dissertation placement. Most of our placements are in the global south. We have some in the UK, and even a few in Sheffield, but unless you have overriding reasons (such as caring responsibilities) you should expect to do your placement outside the UK. 
Costs vary depending on the location of the placement – whether overseas or in the UK. You'll need to think about the cost of flights, accommodation, food and transport, which can add up to around £1,500 in addition to your tuition fees.
Other fees
The Student Services Information Desk provides more information about continuation fees, re-examination fees, re-submission fees and writing up fees.
Weekly online events
Attend an online event when it suits you, all year round, as an alternative to an open day.
Every Wednesday, Sheffield Live sessions cover different aspects of University life. You can also meet your department and learn more about studying your subject.